Herbal Body Wash – Know its Benefits and Uses
The emergence of body washes has replaced traditional bar soaps. The majority of the bar soaps available in the market are laden with harsh chemicals. They can have an irritating effect on your skin so it's better to use an herbal body wash. It's not only better than bar soaps but also lasts longer.
Herbal body washes are hygienic and best for people suffering from any skin disorder. This way, you can share it with others without any problem but the same you can't do with soap. There are many benefits and uses of an herbal body wash that you are going to read here.
Prevents Skin Dryness
The use of a chemical-based body cleansing product can strip off the natural oil that keeps your skin protected from toxins. In addition, it will tear off your dry skin when used for the long term.
Instead of going for it, you can purchase an herbal body wash as Medimix made completely from natural ingredients. It will provide you a flawless skin by healing all the roughness and filling the gaps between skin cells. Additionally, Medimix herbal body wash protects your skin barrier from damage so that moisture in the skin doesn't fade away.
Multipurpose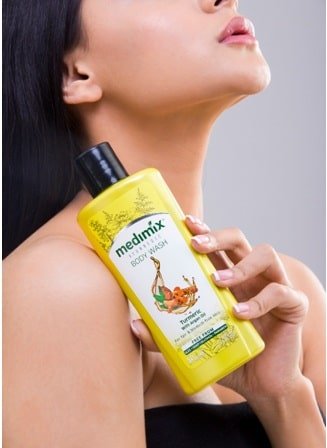 You can use Medimix body wash for multipurpose. As it comes with natural formula, so it's safe to apply to your hair. It can be applied as usual like a shampoo but still, we recommend you to get Medimix shampoo instead of using a body wash. This is because body wash can remove impurities from your scalp and even hydrate it but only a natural shampoo can provide it the required nourishment.
Suitable for All Skin Types
No matter what your skin color and type is, Medimix is offering body wash for all. Check out the site to find out the variety of herbal body wash available as per your need.
If you want only to keep yourself healthy and pure, better to buy neem body wash. Because it is loaded with the skin nourishing and replenishing formula, your skin stays protected from environmental impurities.
Moisturize Your Skin
After spending some time in shower, natural oil from our skin wash off too. This leads to the loss of moisture trapped in your skin. This is why it is important to apply moisturizer after a shower for keeping your skin moisturized.
But don't worry about this when you are using Medimix body wash. It is packed with moisturizing agents to keep your skin soft.
Kill Off Germs
Behind acne, there are acne-causing bacteria that keep growing within your skin and forms clogged pores. You can prevent them by using body wash. It will kill them along with alleviating acne symptoms. Get one today to start to experience the changes on your skin.
Convenient to Use
How many times bar soap, have slipped from your palm while bathing? We guess, it may have happened many times, isn't it? When you use a body wash, you don't have to face the same problem. The only thing you have to do is squeeze out the body wash from the bottle cap and apply it directly to your body.
Conclusion
An herbal body wash is best for your skin even when it's sensitive. It can treat your skin with the natural care it wants. Don't be late in making the right choice for your skin. Start using the right skincare product, replacing your usual bar soap or body washes. And remember that no one else can take care of your skin except you. Hence, avoid being careless and pretending your skin is good even when there are symptoms of skin dryness.