Emraan Hashmi is the hottest star in Bollywod, who is also by the name of "Serial Kisser" or the "Kissing Specialist", thanks to the sensuous roles played by him in most of his movies. Besides this image, Emraan is also recognized as a fine and versatile actor, who has won many a heart with his emotional performances.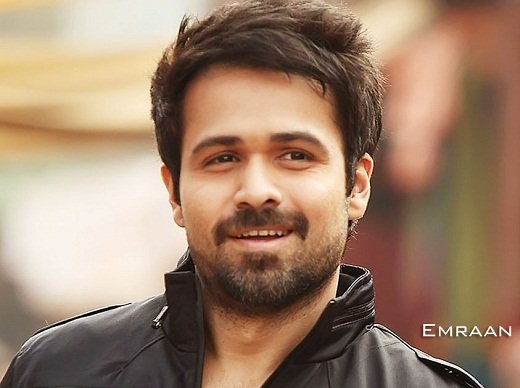 Net Worth: $ 13 million
Income Source: After being classified as a B-grade actor in the beginning of his career, Emraan Hashmi has come a long way, because of his talent, hard work and dedication. He is now making Rs 8-10 crore per movie, which is quite a hefty amount.
Born: 24th March, 1979 (35 years old)
Marital Status: Married to his long time girlfriend, Parveen Shahani.
Height/ weight: 5 feet 8 inches, 72 kg
Personal Background
Emraan Anwar Hashmi was born in Mumbai and is the nephew of the famous Bollywood director, Mahesh Bhatt. His father Anwar Hashmi was also a little known actor. He pursued his studies from the Mumbai University. Before he started acting in Bollywood films, Emraan was an assistant director with Vishesh Films, the banner of his uncle. He married his sweetheart Parveen Shahani in 2006 and they have a son called Ayaan Hashmi. His son was recently diagnosed with a first stage cancer.
Career Graph
After his stint as an assistant director for the 2002 movie "Raaz", Emraan Hashmi made his debut with "Footpath", a Visheh Films movie which was released in 2003. He played a supporting role in it and received acclaim from critics for his excellent performance. But he tasted success with the erotic thriller "Murder" (2004), in which he played the antagonist to perfection. Hashmi played some mediocre roles in a number of erotic movies, which earned him the title of the "Serial Kisser" and critics and audience started branding this actor, which is when he decided to change his image. He was criticized for playing repetitive roles, but films like "The Dirty Picture" and "Once Upon A Time in Mumbai" established him as a serious actor in Bollywod. He has also received appreciation for his roles in "Ek Thi Daayan", "Shanghai", "Jannat", "Zeher" and "Raaz 2". Till date, Hashmi has been nominated for Filmfare Awards on three occasions. Vishesh Films is the banner with which he has done most of his movies till date.
House and Cars
Despite his humble beginning in Bollywood, Emraan Hashmi has amassed considerable wealth during his career. He has a luxurious home in Mumbai, where he resides with his family, while he has also bought a beautiful bungalow in Goa is his favorite holiday destination. Emraan loved stylish cars since his childhood, but could muster up just enough to buy a Hyundai Accent with his first pay check. Later he bought a Honda Accord, followed by high end cars like BMW Coupe and Audi 8, after he saw a meteoric rise in Bollywood with grand success of some of his movies. He is fnd of listening to loud music while driving his car.