2020 is one such year that will be remembered in history. It is going to be four months of lockdown; the pandemic is still hovering in India and other countries as well. With more than nine lakhs cases in India, which is now a critical situation, everyone must continue taking preventive measures like before.  In such a situation, everybody is worried about not only getting the virus; but also of the huge treatment costs. The million-dollar question that is on everybody's mind is whether their health insurance covers coronavirus or not.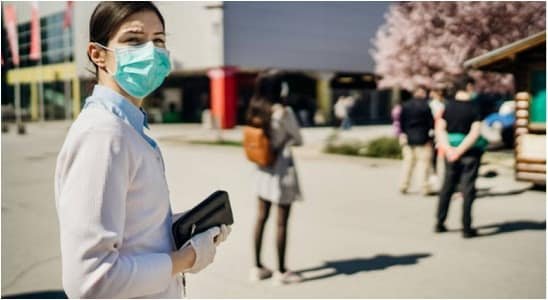 This global pandemic has not only brought the life of many people to standstill but has affected the global economy as a whole. It implies that you must secure yourself and your family by opting for health insurance for coronavirus and other ailments as well.
While most health insurance companies like HDFC Ergo, ICICI Lombard, and many others are providing cover for this deadly virus from the onset of the pandemic in India. According to some experts, if an individual already has medical insurance, then the treatment for coronavirus will be included in the cover. However, if an individual buys a policy after getting the virus, then he or she will not get the coverage for the treatment. The health insurance plans that offer hospitalisation expenses will also include expenses related to coronavirus as per the terms and conditions of the policy.
Considering the seriousness of the circumstances, the IRDAI has issued an advisory to health insurers to promote the claim process about this virus. All health insurance policies would extend coverage to include this virus without any exclusion.
All claims related to it will be taken care of as per the below-mentioned standard:
The health policy will cover hospitalisation expenses related to the virus
It will also cover medical expenses incurred during the treatment
All expenses during the quarantine period will be borne by the health insurer
Recently, there has been a new guideline given by the Insurance Regulatory Development Authority of India (IRDAI), stating that all general and health insurance companies must offer a benefit-based insurance policy for coronavirus. This will be a standard-benefit based policy that will offer coverage of up to Rs. 2.5 lakhs covering hospitalisation expenses related to the virus.
The important features of this policy are:
This policy will take care of the expenses related to coronavirus
It will be a standard policy with similar policy wordings across the industry
Individuals upto the age of 65 years can opt this policy
The guidelines will be valid until March 31, 2021
This policy will be issued witha tenure of 105 days, 195 days and 285 days
Final Word
All the guidelines aboutCOVID-19 have been effective from March. Simultaneously, many health insurances companies such as Aditya Birla Health Insurance, Bharti AXA Health Insurance, and many others have designed health insurance plans specifically for coronavirus to meet the demands of the present scenario.
In this alarming situation, getting a coronavirus health insurance is necessary to be secure on the financial front. Coronavirus health insurance benefits are manifold as it will keep you prepared if you are diagnosed with the virus.
The health insurance benefits allow you to overcome the uncertainties of life and reduce your burden, both financially and emotionally.
Secure yourself by opting for health insurance for coronavirus before it is too late.