Chetan Bhagat is one of the most popular Indian writers, who has inspired and touched many lives with his motivational writing and speaking. Some of his works have been adapted into Bollywood movies, which have become the biggest hits in the history of the Hindi film industry.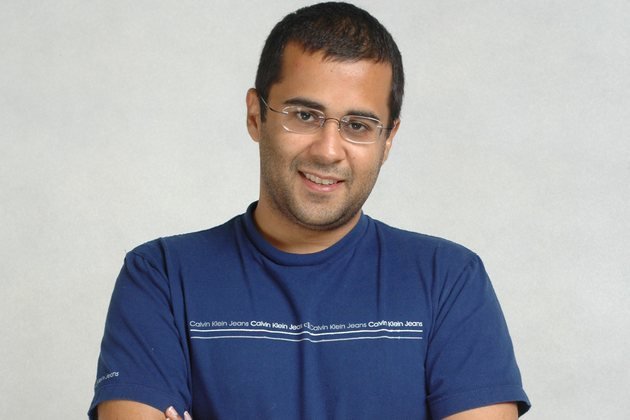 Net Worth: $ 50 million
Income Sources: Chetan Bhagat started off as an investment banker, but soon returned to his first love- writing. Besides writing some outstanding novels, Chetan is also a columnist for the leading daily newspapers like The Times of India and Dainik Bhaskar, in which he contributes on topics like career, current affairs and youth.
Born: 22nd April, 1974 (40 years old)
Marital Status: Married to Anusha Bhagat, a Tamil Brahmin from South India. The couple has two children.
Height: 5 feet 8 inches
Personal Background
Chetan bhagat was born in Delhi and hails from a Punjabi family with an army background, as his father was a Lt Colonel in the Army, while his mother was a government employee. Being the son of an army man, Bhagat did his schooling from Army Public School in Delhi. Though Chetan always loved writing, he decided to pursue a career in engineering, which took him to Indian institute of Technology in Delhi, where he studied Mechanical Engineering. Later, he joined Indian institute of Management, Ahmedabad. He was declared as the best student of IIM Ahmedabad.
Career Graph
Chetan Bhagat started his career as an investment banker with Goldman Sachs, based in Hong Kong. After pursuing this career for a period of 11 years, Chetan Bhagat decided to move back to Mumbai and do something he was the most passionate about, which was writing. He wrote some bestselling novels such as "The 3 Mistakes of My Life", "2 States", "Five Point Someone", "One Night @ Call Center", "Revolution 2020" and "What Young India Wants". "Kai Po Che", "3 Idiots", "2 States" and "Hello" are the Bollywood movies based on his novels. He has also made his Hindi film screenwriting debut with the 2014 movie "Kick", which starred Salman Khan. In addition to writing novels, Bhagat has also been acclaimed as a leading columnist and motivational writer. His columns have been published in the leading newspapers of the country, including The Times of India, Hindustan Times and Dainik bhaskar. Additionally, Bhagat delivers inspirational speeches at educational institutions, corporate houses and media houses. He has judges the show called Voice of india Star Anchor hunt, besides hosting anther television show called 7 RCR on ABP News channel. His life as well as writing, have come up as a source of inspiration for the youth, as it says all about chasing one's dreams without caring for luxuries and money. Chetan Bhagat has been honored with several prestigious awards for contributing to the literary field. He was conferred the Society Young Achiever's Award in 2007, followed by the Publisher's Recognition Award in 2005. Time Magazine listed him among the 100 Most Influential People in the World in the year 2010, due to his great achievement at a young age.