With Chashni, directed and produced by Sandip Sikcand, Star Plus is bringing back one of its popular serials.
Famous for his work on shows like "Kahan Hum Kahan Tum,"  "Bohot Pyaar Karte Hai," "Mehndi Hai Rachne Wali," and many more, Sandeep Sikcand has risen to the top of the Hindi television business.
The serial is all set to release on 9 March 2023 on Star Plus. It is produced by SOL Production.  In fact, this program will spice up Indian television. Chashni is a brand new show on Star Plus and it's in Hindi.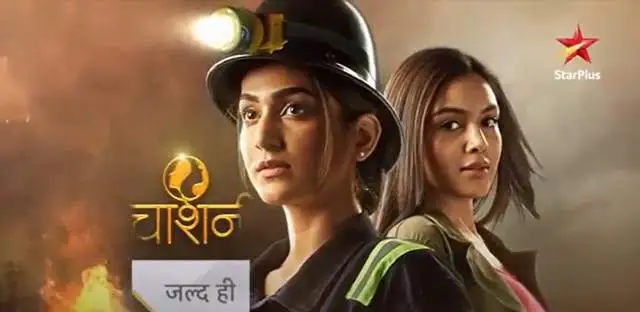 The cast, wiki, storyline, real names, & airtime of the Chashni television serial are mentioned below
WIKI
Intriguing and fascinating programming is a hallmark of Star Plus's reputation among its audience. Star Plus has always attracted an audience because of its mother-in-law and daughter-in-law drama. And this two sisters will be depicting this relationship.
Chashini's story will centre on Chandini and Roshini, two sisters with vastly different personalities who are forced apart by a traumatic event.
The TV show stars Shrishti Singh, Amandeep Sidhu, Sai Ketan Rao, and a slew of others.
Story
Chashni, the television series, will focus on Chandini and Roshini, two sisters at the centre of the plot.
The oldest, Chandni, is a fire control expert. She is calm and level-headed. Roshni, on the other hand, isn't exactly the picture of placidity.
Then one day, Roshni's lover got trapped in a fire, and she blames Chandni for it, and their relationship and the world as they know it completely shift.
Chandini will say that she cannot deceive her profession if accused by Roshni of deliberately failing to save her love. The sisters run across each other again years later.
After marrying her husband (acted by Mr Sai Ketan Rao), Chandni moves in with him and his family, where she meets Roshni, her mother-in-law and the new stepmother of her husband
For Amandeep Sidhu it is show how it will be difficult to inherent in the emerging social norm of the younger sister being the in-law parent of the older sibling.
To know what will happen afterwards, don't forget to watch Chashni serial soon airing on Star Plus from 9 March 2023.
Sandeep Sicand's new creation, Chashni, will add a novel blend to the genre with a story about sisters who get married and become their Saas and Bahu of each other.
The producers are optimistic about the show's ratings due of its all-star ensemble and fresh concept.
Timings
This show called Chashni will start airing from 9 March 2023 only on Star Plus from Monday to Sunday at 11 PM. You can also watch it later on OTT platform of Disney + Hotstar.
Cast
Sai Ketan Rao, a prominent actor widely admired for his good looks, is among Chashni's stellar cast.
The female lead Amandeep Sidhu has a large fan base that will be thrilled to see her in this new role.
Raunak Pandey as Sai Ketan Rao
Chandini as Amandeep Sidhu
Srishti Singh as Roshni
Hitanshu Jinsi and Aryan Arora will be seen as recurring cast in this show.