Over recent years, bitcoin has been one of the most used currencies in the world despite its versatile state. It had already been a dominant force in the globe's financial sector. Presently the cryptocurrency is over a decade old, and it is the biggest force in the blockchain. The iGaming and online gambling industry saw the potential of bitcoin, with bitcoin betting platform being set up as early as 2013. After it launched, the industry gradually boomed. With a massive surge in bitcoin recently,  this sector of online betting and gambling has become even more profitable and enticing for both online betting platform owners and regular players.
Why Bitcoin Gaming Platforms are so Popular Amongst Players
More and more players are taking their chances and trying their hands at crypto-based online casino games, and there are some reasons for this—one of them being the chance to win real bitcoin at little or zero price. One should know that by now, getting bitcoin really isn't easy, even if you have the resources and are willing to buy it with normal currency. So, a chance of winning the valuable bitcoin just by playing a bunch of games is incredibly alluring to players and gamblers all over. Another reason is the inherent properties of the cryptocurrency itself, such as its versatility, anonymous properties, speed of withdrawal, and the fact that the currency is decentralised.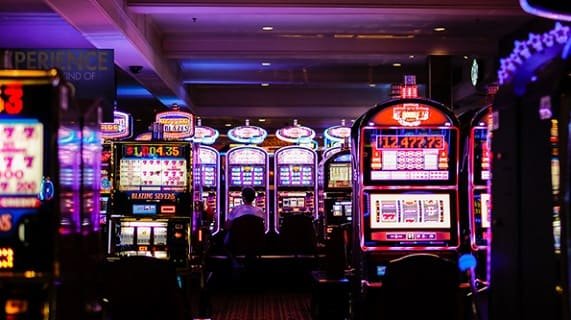 Online Casinos are aware of this fact, and over time more and more betting sites support cryptocurrencies such as bitcoin as a way of deposit and withdrawal. Also, since transactions with bitcoin are incredibly fast, players can have a faster withdrawal than when using normal currency. Bitcoin is also a nice alternative when your local currency is not supported on the betting site that you are playing on.
Benefits of Bitcoin (Cryptocurrencies)
Some reasons why winning cryptocurrency is so attractive to players is that
Private. Transactions made with bitcoin are largely anonymous, thereby protecting the privacy of the player.
Security. If a player decides to choose bitcoin as a means of deposit and withdrawal, he would not have to share sensitive information such as his banking details to the casino site, another advantage that cryptocurrency provides.
Little or zero transfer fee. Since any authorities do not regulate a cryptocurrency such as Bitcoin, there is no presence of middlemen during any transaction with bitcoin, meaning that there are hardly ever additional transaction fees like in the cases of normal currencies. For someone looking for a way to avoid these annoying charges, using bitcoin is a big advantage
Versatility. Bitcoin is incredibly versatile, and there is no limit to how it can be exchanged since it is universally accepted in any region; as such, buying items from other countries is made much easier or making transactions on platforms that don't support the currency that you are in possession with.
Benefits of a Bitcoin Betting Platform
Building a bitcoin betting platform comes with a lot of advantages, and within a short time it is possible to make high profits from the betting platform. Some of these benefits include.
Attracting new players; With the high value of bitcoin, more and more players are flocking to bitcoin betting sites or games; integrating a platform is sure to increase the number of users that would visit your site and potentially increase your earnings by a large margin.
Investment opportunity; Since bitcoin is quite volatile, with shifting values over time, it is a nice way to make some investments; setting up a bitcoin betting platform would increase the number of bitcoin you have access to, thereby giving you the chance to invest with the cryptocurrency.
Speed; Transactions using bitcoin are incredibly fast, meaning that you would not have to wait a long time regarding deposits and withdrawals on your betting platform.
Versatility; Setting up an online platform instantly makes it available in a lot of regions around the globe; this way, you would not have to bother much about ways of supporting a lot of foreign and local currencies or a host of different payment methods.