Top 10 Largest Dams in the World (Biggest Dams)
It is safe to say that creation of the dams was one of the most important inventions in the human race. The fact that humans have been doing it ever since the beginning of human civilization brings us to a lesser known fact that first dam was built by the Harappan civilization on the Indus River. Dams are an integral part of keeping the water flow from heavily loaded rivers and waterfalls. For ages, the overflow of water in the rivers has been a cause of great havoc to human life, such as massive flooding in the region. It is safe to say that building a dam across the biggest rivers has safe zoned the civilizations living nearby to the riverbed.
The benefits of building a dam are not just limited to this fact alone. Dating back to several decades ago, dams have also been a great reason for the production of electricity. In fact, more than 60% of total electricity being produced in the world is done by the power plants built across dams. Also, it is not unknown a fact that water distribution is not even across the world, if it hadn't been for the sake of the dams world war 3 in the name of water might have begun ages ago.
The dams have enabled us to evenly distribute water to all parts of the nation, without a dispute and channelizing it to every house. It is almost magical to see a huge wall of bricks built across a mighty river that is stopping the flow of water on one side.
This brings us to the prime focus of this article which is Top 10 largest dams in the world. Let us have a look at the list of these mighty big dams.
10. Robert-Bourassa Dam, Canada
It took Robert-Bourassa dam nearly seven years to be built on the great La Grande River in the northern Quebec, Canada. This dam creates a reservoir namely, Robert-Bourassa Reservoir. The dam was built and owned by Hydro-Quebec. This dam has an impressive capacity of holding 61.7 billion cubic water with a surface area of 2,815 square kilometers.
9. Zeya Dam, Russia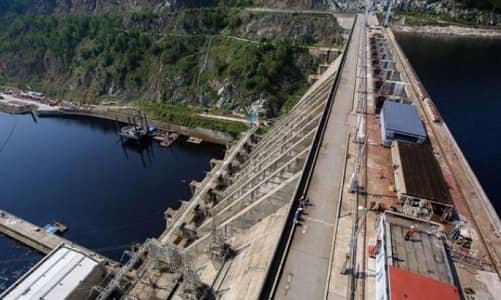 The Zeya Dam has a 68.42 billion cubic meter of water storage capacity built across the Zeya River situated on the northern international borders with China situated in the Amur Oblast district of Russia. The Zeya reservoir has a surface area of 2,419 square kilometers and an overall height of 112 meters. This water reservoir took 9 years to be made starting from its construction in 1964 to 1975. This Zeya Dam has a power plant with six generating unit which generates 1,290 mega wattages of electricity. This Zeya water reservoir also features world's first adjustable blade diagonal flow turbine system.
8. Krasnoyarsk Dam, Russia
With 73.3 billion cubic meters of holding capacity, the Krasnoyarsk water reservoir covers up a total surface area of 1,560 square kilometers. The dam is built across the Yenisey River and took about an entire decade to be built back in 1956. This dam was designed with such technology that it has 20,400 cubic meters per second of flood discharge capacity in case of an emergency.
The dam has a height of 124 meters of true concrete walls.
7. WAC Bennett Dam, Canada
Created across the Peace River in the British Columbia, Canada, the WAC Bennett Dam has a water holding capacity of 74 billion cubic meters. Due to the formation of this water reservoir, an artificial lake, namely, Williston Lake is also made. This dam covers a total surface area of 1,773 square kilometers. This embankment water reservoir is built by the BC Hydro group of companies. It has a striving height of 183 meters and a crest length of 2,068 meters. The dam took as less as 6 years to be built back in 1960 with such a challenging location.
6. Aswan High Dam, Egypt
If anyone was going to tell me that Egypt, a well known Thar Desert will have a huge river, I wouldn't have believed. The Aswan High Dam is built across the Nile River has a water holding capacity of 132 billion cubic meters. It took about one billion dollars and a total of eight years to build the Aswan High Dam. This dam is highly operation and multi-tasking as it gives water to a million of lives across Egypt and Sudan. It is used to generate electricity, provide water for irrigation and does flood water management.
5. Guri Dam, Venezuela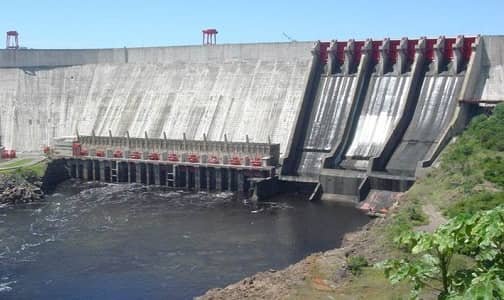 World's fifth largest dam is built in Venezuela with water holding capacity of 135 billion cubic meters and a total surface area of 4,000 square kilometers. This embankment has a crest length of 1,300 meters and 160 meters of height. The 60% of Venezuela's electricity need is accomplished by the Guri Dam alone. The Guri Dam is owned by CVG Electrificacion del Caroni CA, also known as the Edelca.
4. Daniel Johnson Dam, Canada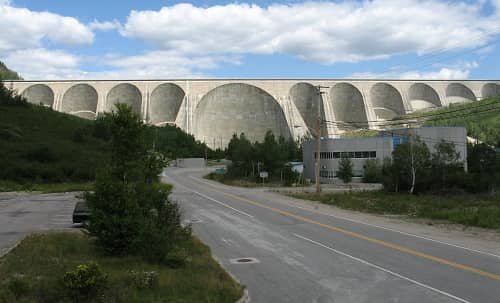 Earlier known as the Manic 5 Dam, the Manicouagan River has a water holding capacity of 140 million cubic meters. It is built across the Manicouagan River on a total surface area of 1,973 square kilometers. It is not only world's fourth largest dam, but also the biggest ever hollow body multiple arches and buttress dam of the world. It features 14 large buttresses, and 13 arches which is by far, the greatest a dam has. It has a total length of 1,310 meters and 213 meter high which is built using 2.2 million cubic meters of concrete.
3. Akosombo Dam, Ghana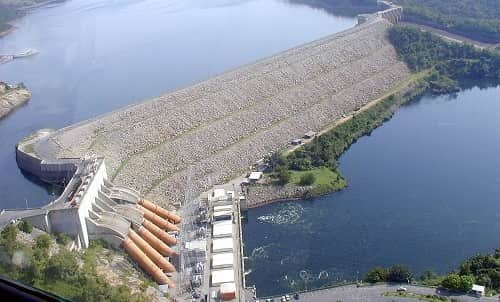 Built across the mighty big Volta River, the Akosombo water reservoir has a water holding capacity of 155 billion cubic meters. The dam creates an artificial lake of the size of 8,500 square kilometers. This dam has a height of 134 meters with a crest length of 700m. The surface excavation capacity of the Akosombo dam is approximately 12 million cubic meters which are an impressive amount. This dam took merely a total number of 5 years to be built. It provides livelihood to about 3 lakh people.
2. Bratsk Dam, Russia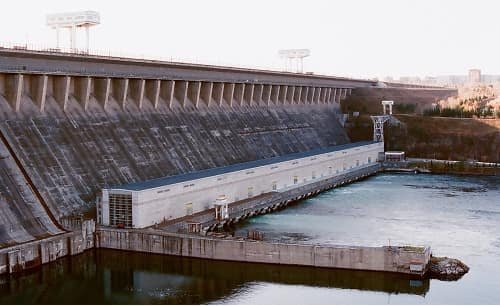 It has a capacity of 170 billion cubic meters and covers a total surface area of 5,540 square kilometers. The dam is built by Irkutskenergo and took ten years to be made.
1. Kariba Dam, Zimbabwe
Coming to the largest dam in the world is built in Zimbabwe across the Kariba Gorge and has a total capacity of 185 billion cubic meters. The total surface area of this dam is 5,580 square kilometers and is 32 kilometers wide.