This Indian reality show, known as "Bigg Boss," is a huge hit with the country's younger viewers. It is based on the original Big Brother show from the United States. As well as airing on Viacom 18 and Star India, you can see it on Voot, Disney, and HotStar.
It was created by Endemol Shine India. Since most viewers enjoy the original Bigg Boss Hindi, the producers felt compelled to adapt the show for other Indian languages like Marathi, Bangla, Tamil, Kannada, & Malayalam.
Since the show's 2017 debut, five seasons have been released. Seasons 1 and 2 were hosted by N. T. Rama Rao Jr. and Nani, respectively, while Nagarjuna has taken over as host for seasons 3 and beyond. Season 6 debuted on September 4, 2022, and features regular people in addition to famous people as housemates.
Whilst the full set of guidelines has never been revealed, the most important ones are there for anyone to see. The inmates are strictly prohibited from using any language other than Telugu in the house.
All contestants are required to always sport a lapel, and they are not allowed to leave the Bigg Boss's House without Bigg Boss's permission or after being eliminated. They're not allowed to talk about the nominations with anyone.  Without Bigg Boss's approval, they can't sleep at night too. Here is a list of all 6 bigg boss Telugu winners.
List of Bigg Boss Telugu Winners Till Date
| | | |
| --- | --- | --- |
| Season | Winners List | Runner Up |
| Bigg Boss Telugu Season 1 | Siva Balaji | Aadarsh Balakrishna |
| Bigg Boss Telugu Season 2 | Kaushal Manda | Geetha Madhuri |
| Bigg Boss Telugu Season 3 | Rahul Sipliganj | Sreemukhi |
| Bigg Boss Telugu Season 4 | Abijeet | Akhil Sarthak |
| Bigg Boss Telugu Season 5 | VJ Sunny | Shanmukh Jaswanth |
| Bigg Boss Telugu Season 6 | L. V. Revanth | Shrihan Shaik |
Bigg Boss Telugu Season 1 Winner- Siva Balaji
From July 16th, 2017 and September 24th, 2017, the first season of Bigg Boss Telugu aired on television. Jr. NTR hosted the season. It aired weeknights at 9:30 PM on Star Maa and at 9 PM on Saturdays and Sundays. There were 16 competitors and 71 episodes. The most stunning home of the year was built in Lonavla.
Season one's champion was Siva Balaji, while Aadarsh Balakrishna came in second.
The season's prize pool was a whopping Rs 50 Lakhs, making it one of the best ever.
Siva Balaji is a well-known Indian actor who has appeared in a number of Telugu movies. His filmography is extensive, including such titles as Arya, Pote Poni, Sankranti & numerous others. Furthermore, he has served as a film producer for a wide variety of projects.
Bigg Boss Telugu Season 2 Winner- Kaushal Manda
Between June 10 and September 30, 2018, audiences tuned in to watch the 2nd season of hit reality game show. Nani served as host for this particular season. It aired weeknights at 9:30 PM on Star Maa and at 9 PM on Saturdays and Sundays. There were 18 competitors and 112 episodes. This season's most stunning home build took place in Hyderabad.
Kaushal Manda won the competition this year, and Geetha Madhuri came in second. Kausha Manda, Samrat Reddy, Geetha Madhuri,Tanish Alladi, & Deepti Nallamothi were the best five. The season's prize pool was Inr 50 Lac, and the competition was extended by one week because its initial run was so well received.
Bigg Boss Telugu Season 3 winner- Rahul Sipligunj
From July 21, 2019, through November 3, 2019, the 3rd season of the hit reality competition series was shown on television. Akkineni Nagarjuna and Ramya Krishnan alternated as hosts this season. It aired weeknights at 9:30 PM on Star Maa and at 9 PM on Saturdays and Sundays. There were 17 competitors and 105 episodes. This season's most stunning home build took place in Hyderabad.
This season's champion was Rahul Sipligunj, and the runner-up was Sreemukhi. Baba, Varun, Sreemukhi, & Rahul Sipligunj made up the top five. This season's prize pool topped 50 Lakhs.
Bigg Boss Telugu Season 4 Winner- Abijeet Duddala
The premiere of Telugu Bigg Boss Season 4 took place on September 6, 2020. Most of the episodes have been produced and the show is currently showing on Star Maa. Akkineni Nagarjuna and his wife, Samantha Akkineni, are the hosts for this season. Abijeet Duddala has been named the winner of Bigg Boss Telugu 4, beating out a total of 19 competitors.
 All of us here at the office hope the best for any ventures he undertakes in the future. Bigg Boss 4 has had its finale, and Abhijeet Duddala was crowned the victor. He got a bike and a check for Rs 25 lakh.
Bigg Boss Telugu Season 5 Winner- VJ Sunny
Nagarjuna Hosted Bigg Boss season 5 Telugu. Season 6 started on 5 September 2021 and ended on 19 December 2021, declaring VJ sunny as the Season 5 winner.
When VJ Sunny won Season 5 of Bigg Boss Telugu, he not only took home the trophy, but also a monetary prize of 50 lakh and a home valued at 25 lakh. The runner-up, Shanmukh Jaswanth, took second place. One of the show's three finalists was the singer Sreerama Chandra.
Season 5 of Bigg Boss Telugu, which premiered on September 5 2021, it ended after106 days.
Due to his positive attitude and skill in the game, Sunny quickly gained a large fan base. His catchphrases, such as "cup manade bigelu, Machcha, Sweetheart," were huge hits among his fans.
VJ Sunny began his career as a TV show host, and then moved on to anchor for a lifestyle channel, and only then did he become a VJ.
Bigg Boss Telugu Season 6 Winner –  L.V Revanath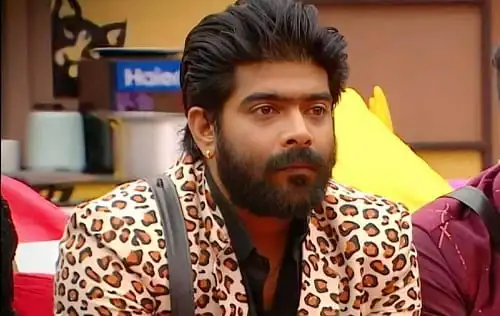 This season's Bigg Boss Telugu, hosted by Nagarjuna Akkineni, came to a spectacular close with a gala finale that did not disappoint. A renowned playback singer named LV Revanth triumphed in the sixth season of Bigg Boss 6 Telugu, taking home the title.
Prominent actors such as Raviteja and others helped make the show's exciting conclusion even more memorable. Ex-contestants, BB Jodi competitors, and finalists delivered some sizzling performances that upped the ante and kept the audience entertained.
Revanth was proclaimed the winner after a dramatic turn of events in which Shrihan received the golden bag containing Rs. 40lakhs. Revanth took home the trophy, 10 Lacs rupees in cash, 25 Lacs INR land, and a brand spanking new car. Nagarjuna, the host, informed that Shrihan narrowly won the vote count, but Revanth was ultimately crowned as the champion of Season 6.
Conclusion
Both Star Maa and Disney+ Hotstar broadcast episodes of Bigg Boss. Most programs air once a day and cover the major occurrences from its previous day. The host conducts an interview with a recently evicted candidate in each week's Sunday episode. The previously unseen episode, titled Bigg Boss Buzzz, will be available on Star Maa Music & Disney+ Hotstar.
So if you have not watched any of Bigg Boss Telugu season, stream it online today.