The most populous area of India is home to the Bhojpuri film and music industries. The states of Uttar Pradesh, Bihar, & Jharkhand are the most popular audiences for Bhojpuri music. Bhojpuri songs give a different feel. It makes on groove on every occasion.
The Bhojpuri singers are highly talented, they know how to keep their listeners engaged and set a trend on their dancing or romantic numbers.
So if you are also the one who is a die-hard fan of Bhojpuri songs, then check out the top female Bhojpuri singers here.
Top Bhojpuri Female Singer Name List
We've compiled a list of the ten most popular female Bhojpuri singers here:
1. Priyanka Singh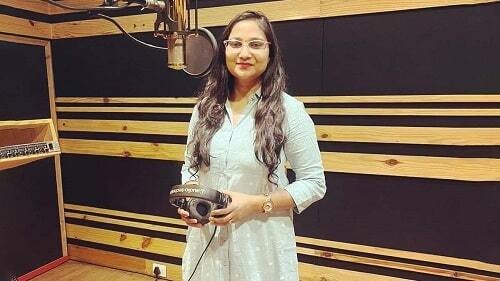 Priyanka Singh sings background vocals. On May 9, 1991, she entered the world in Goplaganj, Bihar. Gopalganj's own Lata Mangeshkar is Priyanka Singh. She has been singing since she was a young child and has participated in numerous school performances. She has always been a good vocalist, but it wasn't until she appeared on the Sur Sangram reality show on Mahua TV that her career took off.
Many of her songs have gone viral and been viewed millions of times online. She won the Sabrang Award for best playback singer in 2021.
2. Sharda Sinha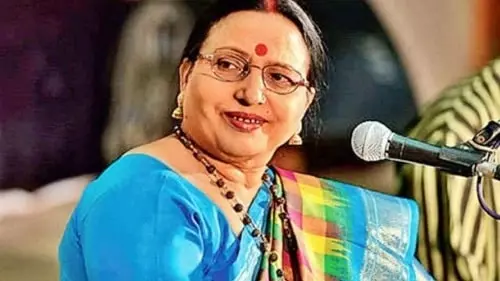 Sharda Sinha is the Maithili folk singer born on October 1, 1952, in the Indian state of Bihar. One of the most well-known and celebrated Bihari singers, she was born in the village of Hulas, Raghopur, Supaul district, and she sings in Maithili as well as in Bhojpuri and Magahi. She sang the Chhath Puja anthem "Ho Dinanath" in Maithili, making her a star. On the night of Republic Day 2018, she was honored with the Padma Bhushan, India's highest civilian honor.
3. Kalpana Patowary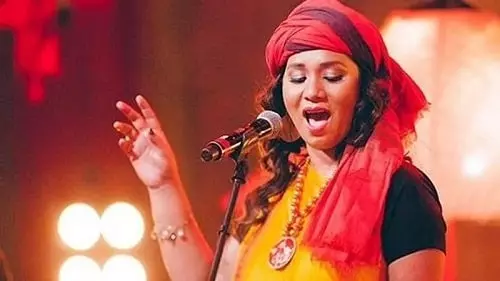 On October 27, 1978, Patowary entered this world in the Barpeta district of Assam. Patowary began performing at the tender age of four, and by 1996 she had earned degrees in English Literature at Cotton College, Assam, then Visharad from the University of Lucknow in Indian Classical Music.
 She learned Kamrupiya and Golpostia from her father, Mr. Brijin Patoweri, who is a folk singer who specialized in Assamese music. Additionally, Patowary has studied Indian classical music at Bhatkhande Sangeet Sansthan of Lucknow, where she earned the title of Sangeet Visharad. She performs Purvi, Kajri, Pachra, Sohar, Chaita, Vivah Geet, & Nautanki, among other styles of Bhojpuri folk music.
4. Indu Sonali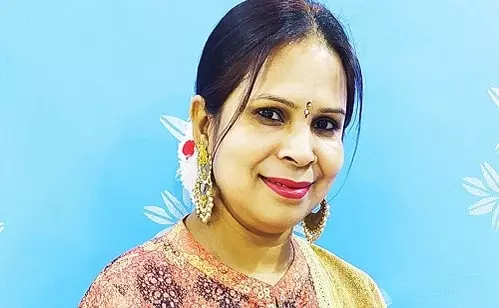 Playback vocalist Indu Sonali (born November 7, 1978) is well-known for her work in Bhojpuri films. She is widely regarded as one of the best playback singers within the Bhojpuri film business, having provided vocals for over three hundred films and fifty music video albums.
Their sound combines elements of the Indian classical music, meditative electronica, and new age espionage with more traditional primitive-acoustic folk.
To put it simply, she is a top-tier Bhojpuri female vocalist. She has composed music for almost three hundred movies and fifty music videos. She performs a blend of classical and folk music.
She is a huge admirer of Lata Mangeshkar, made her debut as a playback vocalist in the Bhojpuri film with music composed by Rajesh Gupta. He was the one who saw her potential and took her to Mumbai, the center of the Indian film industry.
5. Malini Awasthi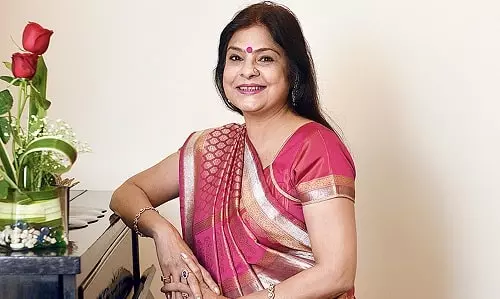 Folk singer Malini Awasthi (born February 11, 1967) performs in Hindi and associated languages like Awadhi, Bundelkhandi, and Bhojpuri. Her talents extend to Thumri and Kajri as well. In 2016, he was awarded India's highest civilian accolade, the Padma Shri, by the Indian government.
6. Nisha Dubey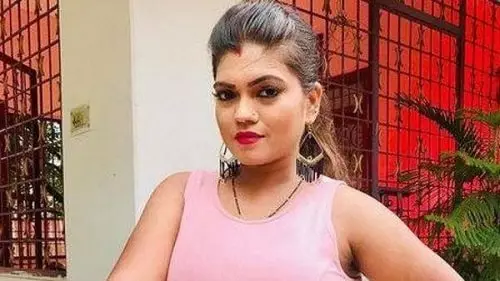 She is a well-known performer in both the music and film industries. She performs songs in Bhojpuri, a local language. He has been in scores of Bhojpuri films and on roughly 50 different albums. Buxar, Bihar is the place of his birth. Dildar Sajna is Nisha Dubey's first film.
7. Antra Singh Priyanka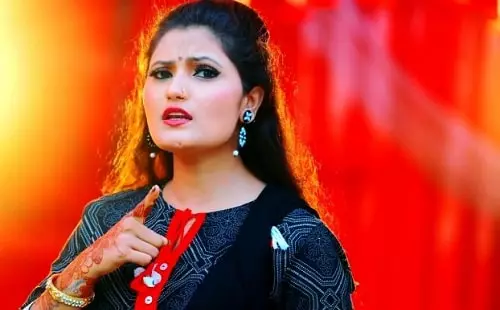 Antara Singh Priyanka came from a modest background when he was born on February 2, 1992, in Sitamarhi, Bihar. Singing was always a part of Antara Singh Priyanka's life. Antara Singh Priyanka, after much hard work, is now considered a top female playback singer in the Bhojpuri music industry. Antara Singh has sang on a variety of low-budget music CDs, from Bollywood to Bajaru.
8. Neha Singh Rathore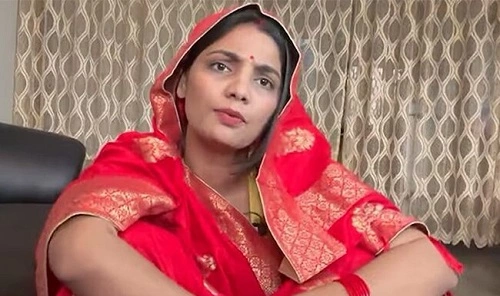 Singing in a folk style is Neha Singh Rathore. Inflation, corruption, poverty, and government failures are just some of the topics she satirizes and raises questions about in her music. Bihari local Neha Singh Rathore calls the Kaimur district as her home. Bihar Mei Ka Ba?, UP Mei Ka Ba?, and other songs by her went viral.
9. Kavita Krishnamurty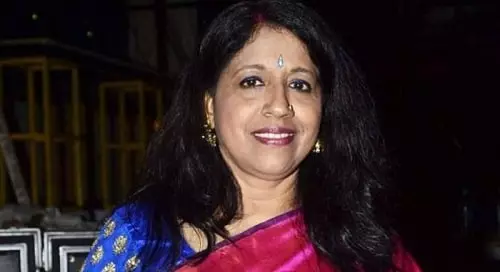 Indian playback and classical singer Sharada Krishnamurthy is also called as Kavita Krishnamurthy. She sings in several different Indian languages.
Kadambari (1976) was the first film in which he sang one of Vilayat Khan's compositions. The updated version of Mahal's superhit song, originally sung by Lata Mangeshkar and picturized on Shabana Azmi, was titled Aayega Aanewala. Laxmikant provided her with a chance to pursue a career as a voicing artist.
10. Mamta Raut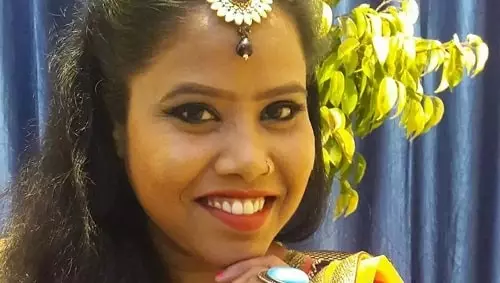 Popular Bhojpuri folk singer Mamta Raut has a large fan base in the regions where the Bhojpuri language is spoken, including Bihar, UP, Jharkhand, and Poorvanchal. She has achieved fame as a performer and playback singer in Bhojpuri films. She has recorded over twenty best albums.
She won the second season of DD's "Bharat ki Shan singing star" in 2012, making her the year's overall champion. She was also the Winner of Mahua TV's "Sur Sangram 2".
Conclusion
All these Bhojpuri female singers are honored with best singing awards in one or the other award show. They are still winning millions of hearts with their heart-touching voice and personalities.