Top 10 Best Windows Web Hosting In India
If you want to host your own website then you will either need a Linux sever or a Windows platform. There are many web hosting companies that offer both these types of hosting packages. With so many options available, it can be tough to choose one service provider from the various web hosting companies. Most of the websites you see in India are built on Windows platform; hence in this article we will tell you about the top 10 best Windows Web Hosting in India.
Below we have listed the web hosting companies that can help you build a personal blog or a small business website. If your website has about 500 to 1000 visitors per day and you want it to have a blog, a discussion forum and maybe even a shop startup online store, then here are some of the best web hosting service providers you can trust.
Recommended Web Hosting: AccuWeb Hosting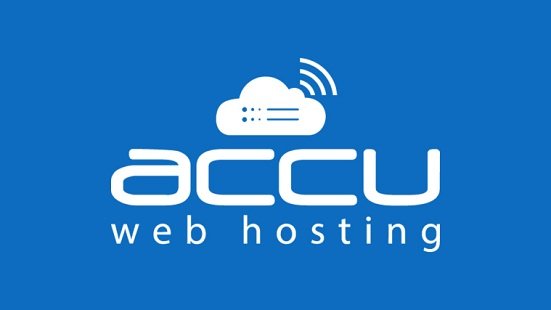 Are you In search of the best and reliable hosting provider? Well, AccuWeb Hosting, which is a shining name in the world of web hosting, is the perfect solution for you that you should not miss out on. Because AccuWeb Hosting is having a whopping 18+ experience and not only that, but it has under 1 Million websites under management. In addition, They have servers in more than 15 countries for providing fast accessibility and to give you seamless experience; AccuWeb Hosting comes with various Hosting options like Shared Hosting, Cloud Hosting, VPS Hosting, Dedicated servers, WordPress Hosting, Forex VPS, and many more that you can ask for. As for Windows Hosting It offers Windows 2016 Server, ASP.NET Full Trust Hosting level, IIS 10 Hosting Level, Free SQL server 2017 database(standard ed.), etc. AccuWeb Hosting offers super-fast 24*7 technical support, 99.9% uptime, One-click WordPress Installation, full Money back guarantee, free website migration. Advanced hardware to store data, and everything that you can expect to give you a faster, better, and smoother experience.
10. BigRock

BigRock gives the power to small businesses to create their own online presence on the Internet. It offers three different types of web hosting packages – starter, advanced, and business. The features offered by BigRock are unlimited disk space, bandwidth and email addresses. It provides support for Windows 2008, ASP.NET, MySQL, PHP, Plesk (demo), IIS and more. It offers 99.9% uptime guarantee with 24×7 technical support to ensure that your website works efficiently at all times.
9. FatCow
FatCow is a much sought after web hosting company providing services in India. It was founded in 1998 and since then it has never looked back. The hosting provider guarantees 99.9% uptime for your websites. Some of the features that make FatCow popular are unlimited diskspace, unlimited mailboxes, unlimited domains hosted, free website builder, free domain name, free shopping cart, free script barn to name a few. It supports phpBB, JoomlaWordPress, and more.
8. Hostgator.com
Hostgator was founded in 2002 by Brent Oxley and the company started its operations in India in 2014 after setting up data center in Maharashtra. It is one of the top rated web hosting provider. Some of the features that make it stand out from the crowd are unlimited disk space, unlimited bandwidth, 24/7/365 technical support and 99.9% uptime guarantee. It provides 45 Day Money Back Guarantee.
7. eHost.com
When you want your website to fly high, eHost.com can give it wings. The web hosting packages are low and you can enjoy some amazing features such as free website builder (drag and drop), unlimited domains, free marketing tools, free email addresses, free domain name and 99% uptime guarantee. It also offers 30 days money back guarantee so this is a no risk deal for you.
6. Hosting Raja
Hosting Raja stands next in our list of top 10 Windows web hosting companies. It offers fast and secure Windows hosting. It offers unlimited bandwidth, disk space and emails. Some of the other features worth mentioning are 99% uptime guarantee to ensure that your website is always up, a feature rich control panel, PHP, Python and 24 hours support, 7 days a week.
5. Siteground
When you want simple and effective Windows web hosting, Site Ground is one company that needs mention. It offers web hosting services crafted to deliver exceptional performance. The features offered by Site Ground webhosting service provider include free website builder, free setup & transfer, free daily backup of data, 24/7 technical support, unlimited emails, cPanel& SSH access, and 30 days money back guarantee. It promises 99.9% uptime guarantee for websites.
4. A2 Hosting
The next web hosting company on our list is A2 Hosting. It offers an easy to use and powerful hosting service for all. You can use it to host your personal website or blog. Some of the features of this Windows web hosting service provider are unlimited websites, unlimited storage and transfer, unlimited databases, free SSL & SSD and any time money back guarantee. It also offers 99.8% uptime guarantee for websites.
3. Inmotion hosting
This hosting company has been top rated by CNET for the last 14 years. They go out of their way to provide customer service and this differentiates them from others. It offers unlimited disk space and transfer, free domain and SSD. It allows users to host two domains. It supports Joomla, WordPress and PHP. It also offers 90 days money back guarantee to the customers. The company boasts an uptime of 99.8% for your websites.
2. iPage
This is one of the top rated web hosting companies offering services in India. You can use this hosting service provider to get a free domain name and create a full featured website for your business. It allows you to build your own website by choosing from the thousands of mobile friendly templates available online. Some of the features include unlimited disk space, unlimited bandwidth and domain. It comes with a free site builder and 30-day money back guarantee. iPage promises a 99.9% uptime guarantee.
1. Bluehost
This is the number one and most trusted web hosting service provider. It offers a variety of hosting packages for beginners and professionals. Whether you want to start a blog or build your e-commerce website, you can do it easily with Bluehost. Some of the features offered by Bluehost are unlimited space, unlimited domain and emails. It allows you to host a single domain and get 30 days money back guarantee on your order. It supports Joomla, WordPress and Drupal. This web hosting company boasts a 99.9% up time guarantee for your websites.