With the holiday season nearly upon us, deciding the gifts for your loved ones can be tricky. It is always nice to gift them something that helps them daily. And in a digital age, a tech gadget can always be used.
You can focus on other electronics categories as they are more likely to have a smartphone already. But, choosing the best tech gadgets to gift someone this season can take time and effort, given a vast online collection on several e-commerce sites. Here's a list of our top 8 picks that should not disappoint anyone.
JBL Clip 4 Portable Speakers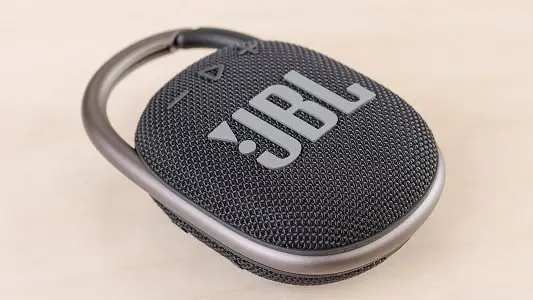 Ever since the lockdowns went away, people have been looking for excuses to get out with friends and family on picnics. Sound is crucial to setting the mood, and a portable speaker is a perfect tool for the job. The JBL Clip 4 is an excellent choice for any music lover. You can charge it once and listen to your favorite tunes for hours.
The design is both waterproof and dustproof, so you run little risk of ruining it during a trek. Its notch lets you quickly attach it to your backpack, and its compact design goes well with any luggage. Additionally, you can have your pick of visuals, from simple colors like black and red to squad camo and gray-and-gold dual tone. You can also consider wireless earbuds if your friend or family member likes to listen to music or podcasts on relaxing walks or while working out.
SOMIC GS510 Cat-Ear Gaming Headphones
Those who love feline creatures and video games would appreciate a pair of GS510 cat-ear gaming headphones from SOMIC. Those come with multiple connecting jacks, making them compatible with PCs, smartphones, PS4, PS5, Xbox Series X/S, and any other devices you can think of. The retractable mic makes it easier for streamers to communicate with their audience, while the soft ear cushions provide long-lasting comfort.
Those headphones come with stereo surround sound and noise cancellation to ensure that the wearer gets the finest sound quality with little disturbance. In addition, there are LED lights that glow white to add a bit of visual flair.
Amazon Fire HD 10 Tablet
The latest version of Amazon Tablet, Fire HD 10, has 64 GB internal memory and 64 GB of RAM. It is an excellent gift for students and office workers who require an additional screen for research or multimedia. It comes with Microsoft Office 365 installed, along with complimentary subscriptions for Amazon Prime (video + music), Netflix, and Disney+.
You can even get an Amazon Luna controller and a subscription to the cloud gaming service for a small surcharge.
PS4 Gaming Controller
The Playstation 4 has been the dominant console for the last generation, selling more than 118 million units worldwide as of 2021. Those sales figures largely have been due to its reliable controller. While primarily designed for the PS4, the controller works well with PC. You can connect it through Bluetooth and enjoy a consistent playtime of up to 9 hours. It has a comfortable grip and allows for a high degree of customization with pieces of vinyl and stickers.
Bose TV Speaker Sound Bar
If the plasma or LED TV of a loved one has had its speakers given out, then the Bose TV Bluetooth sound bar is the ideal gift for them. It has a simple setup, so anyone in the home can pair it with a television. The bar's wide-angle speakers provide a home theater-like experience, while its simple layout makes it merge with any decor. Of course, consider whether the person's TV needs a sound bar before purchasing. If not, it might be a cool gift but not very practical.
Squad Hero Laser Tag Sensors and LCDs
Paintball can be a bit too extreme for young kids who want to play with their friends or siblings. Instead, you can gift them a laser tag kit from Squad Hero that include rechargeable laser tag sensors and LCDs. It has highly durable target zone sensors that can work even as the wearer is rolling or jumping in mud.
A single kit supports up to four players at a time. The infrared emitters are harmless to children of any age. You don't even need to restrict them to a small play area, as it has a range of 150 feet, allowing for open-ground battles.
Kids Smart Watch
Most youngsters today have grown past watches of their favorite cartoons. Smartwatches are all the rage these days, and a kids' smart watch makes for a perfect Christmas gift. It has 24-hour usage on a full charge, allowing the wearer to use it as a watch, calculator, flashlight, gaming console, camera, and music player – all in one.
Fujifilm Instax Mini Instant Camera
While most smartphones today have a decent camera, the Fujifilm Instax Mini represents a classic era of polaroid. If any of your friends love photography, this can help them store memories in 1080p hard pictures. It develops all photos instantly so you can secure them in a scrapbook. The camera also has a selfie mode that you can utilize without additional accessories. Moreover, the compact size allows the user to conveniently carry it in a purse or coat pocket.
Game or software
Your friend might have always wanted to try a specific game, but the price always made them look the other way. Consider this when buying their gift. You can purchase a particular title on Steam as a gift and send it to the person. While it won't be a tangible gift, it should be greatly appreciated. Furthermore, if you are on a budget yourself, you can download VPN services to purchase games for better prices. A Virtual Private Network app changes your virtual location, letting you see whether your game prices are affected by differential pricing.
Conclusion
And that concludes our list of the best tech gadgets to gift someone this season. We hope you found at least one item that you were looking for. Remember, it's not about the price tag but the thought that went into giving the present. So, log into your Amazon or Target account and start shopping!