Want to plan a family holiday in summers? You can choose a hill station to experience snowfall. In India, you will find various tourist places to enjoy the snowfall. Here is list of best places to enjoy snowfall in India:In summers, everyone wants to visit a good hill station with family or friends. From busy and stressed life, everyone should take time to enjoy holidays. To plan a good holiday trip, you can choose a hill station. There cannot be any better place than a beautiful hill station in summers. You will feel cool breeze and heartwarming scenery in hills. When it comes to visit a hill station, everyone wants to enjoy snowfall.
It is like an lifetime experience to enjoy snowfall during your summer vacations.
10. Narkanda
Narkanda is well known hill station in Himachal Pradesh where you can travel to enjoy snowfall in summers. This place is not so far from capital of Himachal. If you like to enjoy skiing, Snowfall and beauty of hills, you can prefer this hill station to visit during summers. You can choose to visit Thanedar that is about 17 km away from Narkanda. This place is famous in India for orchids of apples. Best time to see snowfall is January and December.
9. Hemkund Sahib Valley of Flowers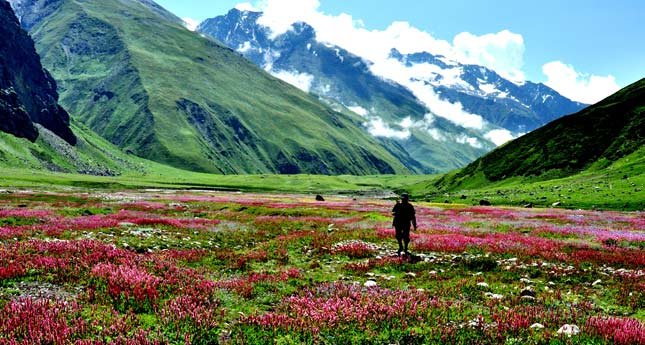 Hemkund Sahib is a famous hill station that is located at 4600 meter from sea level. This place is famous because of beautiful valley of flowers and lake. You can also visit famous Gurudwara of Sikh Guru Gobind Singh Ji. This place is filled with beautiful scenes and snow in season. If you want to visit this place, you should go here in October or November. This place is close for tourists in months of December to May. You can easily enjoy snowfall in this hill station.
8. Shimla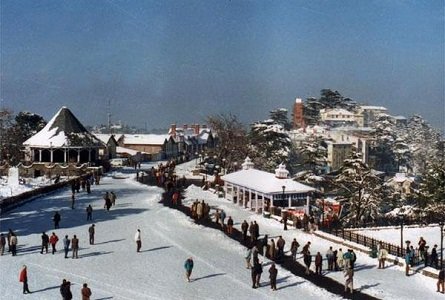 Shimla is capital of Himachal Pradesh and this is one of most preferred hill stations of north India. This is a perfect place to visit for summer vacation. If you are going to visit this place, you will also find other places like Kasauli, Mashobra and Chail to visit on this trip. In Shimla, you will not only find beautiful hills and snow but you can also visit to various historical places. If you want to visit this place, you can also experience journey of toy train. You can also continue your trip and visit Kufri to experience snow fall.
7. Auli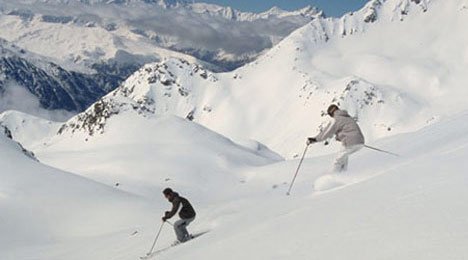 Auli is one of most beautiful and preferred hill stations of India that is located in mountains of Himalayas. This place attracted lots of tourists in past years and became one of favorite destinations to see snow fall. This place is main point of attraction among skiing lovers. You will feel never seen beauty of Himalayas in this place. You can also visit other beautiful places like Nanda Devi, Mana Parbat and Kamat Kamet at nearest locations. To visit this place, you should prefer the season of January to march.
6. Ladakh
Ladakh is one of famous hill stations of North India that is located in Jammu and Kashmir. This is a must go place where you will find real adventures of trekking and road trip. The tourists will find beautiful views of river, lakes and waterfalls. If you want to visit this place, the best season is in summers. This place is also a point of attraction for bike lovers who want to experience a adventurous bike trip to hills.
5. Nainital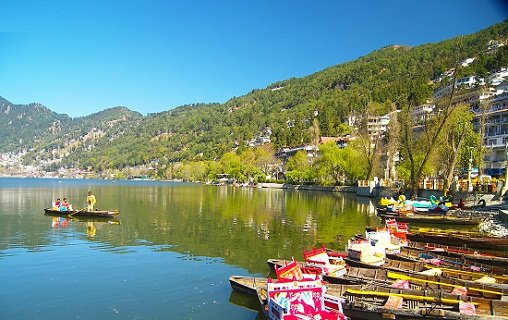 Nainital is also very popular destination where you can visit to see attractive and beautiful views of snowfall. This place is also known as 'Lake district of India' and it is a commercialized place to visit for holiday destinations. If you want to enjoy snowfall, you should visit this place from October to February. In Nainital, you will find a famous tourist place called as snow point where you can go from a ropeway.
4. Gulmarg
Gulmarg is one of famous destinations and snow places in Jammu and Kashmir. This place attracts a large number of tourists every year. It is a perfect place to have fun in summers and for various activities such as skiing, snowboarding, and Gondola cable ride. You will get beautiful and amazing view of the highest peak of Mount Kanchenjunga here.
3. Manali and Rohtang Pass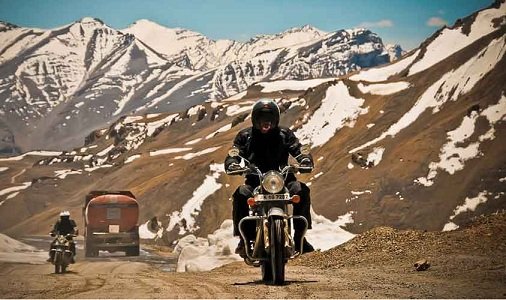 Manali is most popular holiday destination and hill station of North India. In this place, you will find best views of snowy mountains. This place is perfect option to visit during summer vacations. You can further visit Rohtang to see beautiful views of snow fall. You will find beauty of Solang valley where you can participate in various sports activities,
2. North Sikkim
Yumthang is one of selected places where you will find snow all time in year. At this place, you will find very harsh conditions in winter seasons so you can easily visit this place in summers. You will find Tsomgolake, Nathula, Yumthang, and many more places here to enjoy your summer vacations.
1. Sonamarg, Kashmir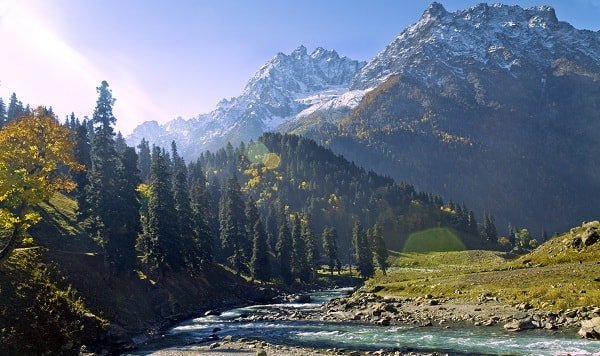 This place in like a heaven on earth where you will find best experience of snowfall in India. At this place, you will find mountain peaks, frozen lake and beautiful and eye catching views of snowfall. So this is perfect place to visit this summer holiday.  There is no match for beauty of Kashmir in India.
So these are top destinations for holidays where you can visit in summers to enjoy beautiful views of snow.