Top 10 Best Schools In Bangalore
Education is considered as one of the most important things in these days. While sending a child to school, the parents should consider that it is important to that the child should have an overall growth. They should choose a school which will be best for their child in every field. If you are looking for the best schools for your child, then you can check out this list of top ten schools in Bangalore.
These are the schools which would ensure your child's overall development.
10. Air Force School
This school makes sure that the child should have a holistic development. The school has a large library where students can learn to study in a better way with books. This school will create a sense of patriotism in your child. With creative and constructive activities, the student will be able to develop all round personality. Various projects and seminars are organised to enhance the confidence levels of students. Games are given the same priority as the studies. This school is affiliated with Central Board of Secondary education. The student can have a dynamic transformation after entering this school. The school has got 1055 points in terms of education. Bangalore.
Address: Air Force School Hebbal HQ TC(U) Air Force, JC Nagar Post, Bangalore 560006
Telephone: 080 23411061 Extn: 4506
E-mail: afshebbal@gmail.com
School Website: https://www.afshebbal.ac.in/index.php
9. National Academy for learning
This school has given 1079 points. This school follows a specially developed unique curriculum. This school is affiliated with Central Board of Secondary Education and accredited by University of Cambridge Local Examinations Syndicate to deliver its International General Certificate of Secondary Education. The Children of Non Resident Indians are preferred over Indian residents. The school organises various activities and programs to enhance the communication and mental skills of the students.
Address: National Academy for Learning, 3rd Cross, 3rd Block, 3rd Stage, Basaveshwar nagar, Bangalore-560079, Karnataka State, South India
Phone: +91-80-23239281
Fax: +91-80-23231567
Email: admin@nafl.in
School Website: http://www.nafl.in/
8. DPS East Bangalore
This school provides quality education to the students to become the best players in the lifelong education procedure. This school creates an environment where your child can study and learn with a better understanding. An interview is held in the presence of the parents of the student. This school provides a variety of extra-curricular activities.Debates, dramas,and many more other activities develop a student in all aspects. This school also provides gaming and sports facility to their students so that the student can have an overall development. This school is given 1093 points.
Address: Survey No.43/1B & 45, Sulikunte Village, Dommasandra Post, Bangalore-562125.
School Website: http://east.dpsbangalore.edu.in/
7. BGS International Residential School
Established since 1997, this school provides admission to Indians, NRIs,and International students. The school is spread in over 100 acres on the highway. This school allows the students to have an overall development by playing different sports with each other. Students are also engaged in cultural clubs and literary clubs. Music and dance are also considered as one of the most important facts in the development of a child, so in this school, the students can learn dance, music,and theatre. The school is given 1006 points.
Address: Nithyananda nagar, Kengeri Hobli, Gollahalli Post, Bangalore South- 560 074, Karnataka, India
School Website: www.bgsirs.org
6. Army Public School
Established in 1980, this school has gained 1114 points. This school is providing quality education to the children of Army officers. The school has well-equipped science laboratories and there are two libraries in the school. Sports are given equal importance as given to studies. There are three basketball courts, two volleyball courts, one table tennis and one lawn tennis court.
Address: Army Public School (Affiliated to CBSE ), K. Kamaraj Road, Bangalore 560 042.
Tel: +91-080-25581238
Fax: +91-080-25320650
E-mail: apsblre@rediffmail.com
School Website: www.apsbangalore.edu.in
5. NPS Kormangala
This school focuses on the activity-oriented lessons and extra-curricular activities. Various projects are held to make students learn different topics in theeasy and creative way. Leardership quality is enhanced with the help of group project tasks and games. This school is established in 2003. The school has obtained 1116 points.
Address: National Public School, National Games Village Complex, 80Ft. Road Koramangala, Bangalore, Karnataka Pincode – 560047
School Website: www.npskrm.com/
4. NPS Rajaji nagar
Established in 1959, this school is affiliated with the Central Board of Secondary Education. The school aims at imparting academic excellence and good values to the children. Different teaching strategies are used to make students learn about certain topics in a better way. There is emphasis laid on the leadership and teaching training. With the enhanced resources and Information Technology infrastructure, students are made learn in a better way.The school is given 1116 points.
Address: NATIONAL PUBLIC SCHOOL, 1036 A Purandarapura, 5th Block, Rajajinagar, Bengaluru- 560 010 Karnataka, India
School Website: http://npsrnr.com/
3. DPS Bangalore South
With having 1121 points, this school aims at providing world class education to their students. The school has such a conducive environment that the student wants to do a better learning and give his/her best in every field. The school organise different programs and seminars to ensure the overall development of the student.
Address: 11th KM, Bikaspura Main Road, Kanakapura Road, Konanakunte,Bangalore, Karnataka 560062 Bangalore Karnataka 560062 India
School Website: http://south.dpsbangalore.net
2. DPS Bangalore North
Established in the year 2002, this school has approximately 4452 students who are getting a quality education here. This school is giving 100% passing results at the board examinations held by Central Board of Secondary Education. In this school, the students can have both the mental and physical development at the same time. The school is located at the Off Bellary Road in Bangalore. There is a number of teachers available for imparting the best education to the students. The school also provides scholarships to the bright students who can't afford the fees. This school has obtained 1123 points.
Address: Survey No 35/1A, Sathnur Village, Bagalur Post, Off Bellary Road,JallaHobli, Bangalore Karnataka India, +91 80- 29724861 TO 29724870. ( 10nos )
School Website: http://north.dpsbangalore.net/
1. NPS Indira nagar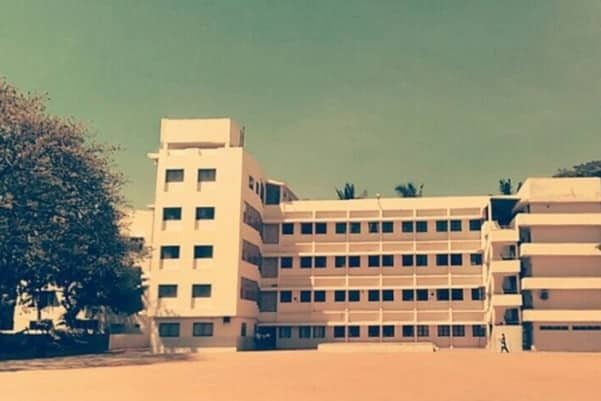 With 1145 points, this school ranks on the top list in the best schools of Bangalore. This school was established in 1982 by Dr. K.P. Gopalkrishna. There is a strength of 1765 students in this school. This school aims at imparting world class education with academic excellence.This school is affiliated with the Central Board of Secondary Education. The overall development of a student is done with the help of mental and physical activities held in the school premises at a certain period of time.
Address: NATIONAL PUBLIC SCHOOL 12 A Main, HAL II Stage Bangalore – 560 008 India
School Website: http://www.npsinr.com/
Conclusion: These are the top ten best schools of the Bangalore city in which your child can get top class education with the best facilities.