We're living in a time where the mantra of well-being is increasingly leaning towards natural healing and traditional remedies. And when we're talking about traditional wellness, it's impossible not to mention the gem that India, with its deep-rooted Ayurvedic practices, has gifted us, we are talking about Safed Musli. Known as a wonder health tonic, Safed Musli is a bundle of benefits, boosting immunity, amplifying vitality, promoting mental health, and even enhancing digestion.
Because of all these fantastic attributes, Safed Musli powder has rocketed in popularity, leading to an influx of brands selling this miraculous powder. But here's the challenge, with such a plethora of options, how do you choose the best Safed Musli powder? Well, worry not, we're here to make your life a bit easier. We've compiled a list of the top 10 Safed Musli powder brands in India that are making a splash in the Indian market. So here we go.
List of Top Safed Musli Powder Brands In India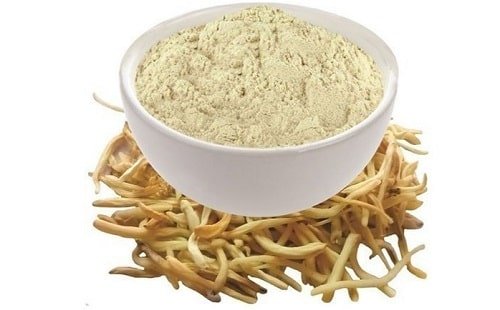 1. Carmel Organics
Let's first put the spotlight on Carmel Organics, a shining star in India's Safed Musli Powder industry, committed to offering only the finest organic products. This brand partners with farmers, cultivating top-tier organic herbs and spices and supporting their hard work with fair prices. They prioritize educating farmers about appropriate handling methods from the field to the shelf. Try Carmel Organics' Safed Musli Powder for yourself, a kosher, non-GMO product, free of any preservatives, and conveniently packed in a 100-gram resealable pouch. This fantastic powder is famous for its antioxidant properties, protecting your body from harmful free radicals and bolstering your immune system by promoting white blood cell production.
2. Baidyanath
Next up is Baidyanath, an Ayurvedic brand with an illustrious history that stretches back to 1917. Baidyanath effortlessly blends age-old Ayurvedic insights with modern techniques, earning a reputation for reliability and excellence. Their star product, Musli Pak, is an Ayurvedic blend designed to stimulate vitality and boost endurance. Musli Pak captures the raw power of Safed Musli, Ashwagandha, and Jaiphal, all sourced from India's lush landscapes to guarantee authenticity and strength.
3. Attar Ayurveda
Attar Ayurveda is another brand passionately dedicated to breathing life back into the ancient wellness principles of Ayurveda. In an era where traditional healing methods are fading, Attar Ayurveda champions these remedies. With an impressive lineage of 160 years, Attar Ayurveda is committed to delivering unadulterated, natural products, even sourcing hard-to-find herbs and spices, demonstrating their strong dedication to authenticity. Their standout product, the Safed Musli Powder, is crafted with meticulous care. It's pure, natural, free from GMOs and preservatives, and harnesses the power of Safed Musli, making it an ideal pick for those wanting to boost their stamina and energy.
4. Vedapure Naturals
Vedapure Naturals is a company presenting ancient Ayurvedic knowledge with modern techniques, and is passionate about promoting holistic lifestyles. Their products are designed to enhance both your inner health and outer beauty. Among their premium offerings is Vedapure Safed Musli Powder, engineered to energize your body and uplift your spirit. This special powder doesn't just kick your energy up a notch and combat stress, it also promotes an active lifestyle, helping rejuvenate stiff muscles and joints, and nourishing your bone and joint health.
5. Hills Herbal Care
Next up is Hills Herbal Care, a Delhi-based Ayurvedic company. One of their standout products, the Safed Musli Powder, is praised for its extraordinary healing properties, renowned for enhancing vitality, stamina, and resilience. This energizing powder functions as a natural energy booster, perfect for those battling physical fatigue. Plus, Hills Herbal Care's Safed Musli Powder works to nourish all body tissues, promoting a holistic sense of well-being. For men, their Herbal Hills Chlorophytum Borivilianum stands out as a nourishing herbal tonic, tailored to meet their specific nutritional needs.
6. Vimutti
Vimutti is a respected name that proudly offers you their newest health supplement, derived from the pure Safed Musli. From the humble farm to your doorstep, Vimutti passionately sources this natural miracle straight from trustworthy farming partners who value sustainable and ethical farming. Their supplement is painstakingly created and strictly tested, manifesting Vimutti's steadfast dedication to superior quality, delivering unrivaled purity, strength, and effectiveness. Rest easy knowing their Safed Musli supplement has been rigorously tested across 43 measures in a respected laboratory.
7. Ultra Healthcare
Introducing Ultra Healthcare, a distinguished brand built by the forward-thinking Dr. Minna Jakhar in Panchkula, India. Inspired by Dr. Jakhar's expertise and devotion, this celebrated company has been serving the community faithfully for over thirty years now. Offering a wide range of top-tier herbal and allopathic products, Ultra Healthcare addresses various health needs, promoting a holistic path to wellness. What sets Ultra Healthcare apart is its unique blend of Ayurvedic herbs with allopathic medicine, promising unparalleled quality. Among their remarkable range is the Safed Musli Powder, a crowning jewel. This pure formulation not only enhances immunity and aids digestion but also uplifts stamina, reinvigorates vitality, and provides valuable support in weight management.
8. Indus Organics
Indus Organics, a key player in the herbal industry, is committed to offering premium herbal products that enhance overall wellness. As a leading provider of organic health solutions, they offer a suite of high-quality offerings designed to amplify vitality and foster optimal wellness. One of their standout products is the Safed Musli powder, a noteworthy organic herb. This extraordinary herbal powder is famed for its power to invigorate the body and address a range of health concerns. Known for its superior quality, Safed Musli acts as a robust herbal energy booster, strengthening the immune system and enhancing stamina effectively. Moreover, it serves as a dependable general tonic and dietary supplement, thanks to its rich nutritional profile.
9. Shudh Online
Shudh Online could be your path to genuine and unadulterated Ayurvedic ingredients. Committed to preserving the ancient medicinal culture, they ensure a smooth journey for you to access pure herbs and seeds. Discover the incredible qualities of Safed Musli Powder by Shudh Online, carefully designed to provide unique health benefits. Adopting an organic approach, all their products are additive-free, guaranteeing a wholesome experience. With an emphasis on freshness and purity, they source only the best ingredients for our range.
10. Saptamveda
Last but certainly not least, let's take a look at another brand that sells the best quality Safed Musli in the Indian market. We are talking about Saptamveda, a respected brand crafting outstanding organic multivitamin supplements straight from nature's bounty. Among their remarkable range, Saptamveda proudly showcases Safed Musli Powder, a true gem in their collection. This extraordinary product exemplifies the power of Safed Musli, a rare herb deeply embedded in India's traditional medicinal history. Boost your well-being with Saptamveda's Safed Musli Powder, masterfully designed to refresh your vitality, enhance performance, alleviate stress, and strengthen your muscles and bones.
Conclusion
All in all, remember, when it comes to Safed Musli powder, the golden rule is "quality over quantity." The brands we've introduced are known for their dedication to preserving the pure essence of Safed Musli. However, it's important to remember that everyone's body and health needs are unique. So, before you jump in and add Safed Musli powder to your wellness routine, it's smart to touch chat and clarify all your doubts with a healthcare professional.