Fahad Fazil is the Malayalam Actor and Producer. He made his debut in the industry when he was 19 years of age. Just because, his debut became a failure, he made his comeback again after 6 years and made his impression more strong. His films are a huge hit in Kerala, he also won the Kerala State Film Awards for his marvellous acting in 2011. He was also judged as the best Actor in 2013 and second best actor for his few films.
Let us know about the 10 best movies of FahadhFazil which are popular:
10. Annayum Rasoolum
It was a classy love story directed by Rajeeev Ravi. This gave a turning point to the career of Fahadh and also won National Award along with three state awards. This movie got the collection of 12 crores on box office and it was also a commercial hit of its time. The story revolved around a Muslim boy and a Christian girl. Their relationship was full of obstacle and took many turns as the story progressed. Andria Jeremiah along with other actors, Sunny Wayne and Soubin Shahir acted in this movie.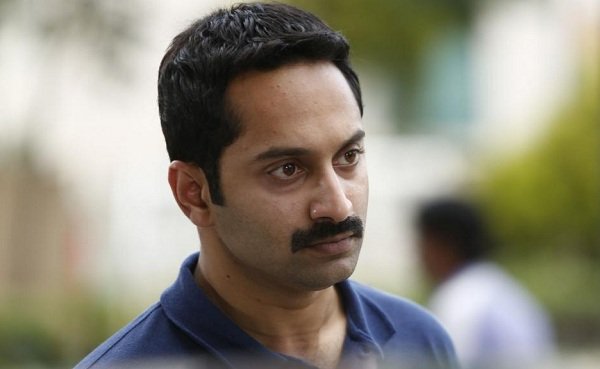 9. Maheshinte Pratikaaram
This movie was directed by Dileesh Pothan and made a big hit on the screens. It was released in 2016 and along with Fahadh, Apana Balamurali, Soubin Shahir and Anusree acted in this movie. Fahadh played the title role in this movie. Along with the beautiful acting, there were many excellent sceneries and natural beauty which marked the excellence in the movie's success. There was a very simple story and a beautiful narration that won the hearts of all viewers.
8. Oru Indian Pranayakadha
This movie was the biggest hits of the 2013 and also marked a biggets turn in the career of Fahadh Fazil. It was the political satire along with a cute love story which was narrated beautifully. Other actors who acted in this movie were Amala Paul, Innocent, Lakshmi and Prakash Bare. This movie was directed by Sathyan Anthikkad who is a veteran director and made many other successful movies too. There were many awards won by this movie including Kerala State Film Award.
7. Bangalore Days
This movie was released in 2014 and was directed by Anjali Menon. Till this time, it is the most favourite movie and biggest movie of Malayalam industry. Other actors who worked with Fahadh Fazil were Dulquer Salmaan and Nazriya Nazim. This is a biggest grosser of Malayalam film industry which collected Rs.50 crores on Box office. Fahadh appeared in the character of Shivadas in this movie and it also won several awards including Kerala Film Awards and many more.
6. Akam
Based on the novel Yakshi, this movie was the psychological horror thriller and was directed by Shalini Usha Nair. This movie also remembered for the acing level of Fahadh who had given his best. He also won the Kerala State Award in 2011 for his exceptional and of his character of Srinivasan. Other critically acclaimed roles were of Prakash Bare, Anumol and Sajitha Madathu. It received the critical acclaim but failed to receive commercial profit.
5. 22 Female Kottayam
This was one of most commendable performance by Fahadh. He penned the role of Cyril in this movie and it bought him hue fan following and got much appreciation. This movie was directed by Ashiq Abu. This movie was both commercial hit and also earned positive critical acclaimed. This was the revenge story of a raped girl and it was female centred so it attracted many female audiences too.
4. Chaapa Kurishu
This was the first movie which noted as Fahadh as an actor. This movie was directed by Sameer Tahir. Along with Fahadh, other actors were Vinneth Sreenivasan, Ramya Nambeesan and Roma. His role was of Arjun and it won him a Kerala State Award in 2011. This also opened a door of controversies because of some intimate scenes between Fahadh and Ramya.
3. Amen
This movie was directed by Lijo Jose Pellissery and it was released in the year 2013. This also gave wings to the career of Fahadh. He played a character of Solomon in this movie. The role that he played in this movie was quiet different than his other movies and he handled it very delicately. Other actors were Indrajit, Swathi Reddy and Kalabhavan Mani. This movie won state award and also the commercial hit of its time. The songs and lyrical composition of this movie was awesome and loved till date.
2. North 24 Kaatham
This movie was released in 2013 and had a very different story along with different characterization too. It was the new and very different experience of watching cinema of Malayalam audience. The character of Harikrishnan was played by Fahadh and it was a character of personality disorder and it is due to hyper hygiene. This role gave him the best actor and Kerala State Film Award in 2013. Other actors who acted were Swathi Reddy, Thalaivasal Vijay and Nedumudi Venu. It was directed by Anil Radhakrishnan Menon and also was the box office hit of its time.
1. Iyobinte Pusthakam
This movie was released in 2015 and so far it is the best role of Fahadh's career. This also gave him a title of great actor too. This movie won four state awards in 2015 and this was the best cinematography by this actor. He played the character of Aloshy and other actors were Isha Sherwani, Jinu Joseph, Lal and Jayasurya. It was produced by Amal Neerad.