Karan Johar is one of the successful directors and producer of India. He has given some of the best films that are in praise until today. Most of his movies have crossed the international mark in the overseas and has earned highest grossers of all time. Karan Johar is a friend to many but his closest friend is Shah Rukh Khan and that can be known from the fact that he casts Shah Rukh in almost all of his films. He believes Shah Rukh to be his lucky star and with Shah Rukh, he could make a name in the world of production.
Some of his best films are listed as under: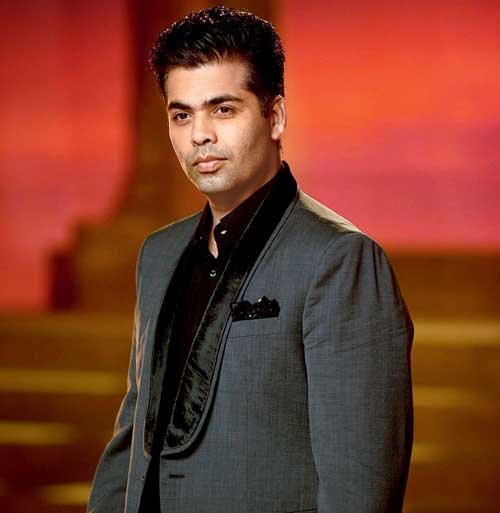 10. Wake up Sid
A story, which this present generation can relate with fully. This story stares Ranbir Kapoor as that person who does not want to grow up and take responsibilities of life. A boy who has no plans for future and does not know what to do with his life. In the process of the story, he finds out what he loves to do and pursues that as his career and how he finds love. Konkona Sen Sharma is seen in the movie opposite Ranbir.
9. Kapoor and Sons
This movie is a family drama and shows all the confusions that can occur in a family. With Sidharth Malhotra, Fawad Khan and Alia Bhatt, the story is about two brothers who are not in good terms with each other and how marriages of their parents are in the verge of breaking up. It shows that no family is perfect and there are difficulties in each.
8. Humpty Sharma ki Dulhania
With Alia Bhatt and Varun Dhawan in the lead, Humpty Sharma ki Dulhania is a fresh film of two young lovers who met each other randomly and fell for each other. This story has its own moments of love, fun and action. The fresh pair of Alia and Varun was thrilling and fun to watch. One can say this story to be a remake of DDLJ.
7. My Name is Khan
Shah Rukh Khan and Kajol had done immensely fabulous acting in the movie because of which they could emotionally connect to the people. The entire movie is designed to teach people to never make differences based on racism, religion, etc. People should treat everyone with love and equality. There is a touch of entertainment in the movie along with the strong message. It is a definitely watch movie and those who have watched it are touched by the story.
6. Kabhi Alvida Na Kehna
The concept of this movie is about those high-class society couples who are not happy with one another and how they resort to finding someone else. The story revolves around the matters of society and it is one of the best movies of Karan Johar. The sugar coated thought of the society is shown in the film. For those who are looking for a different kind of a story concept, they should surely watch this movie at least once.
5. Bombay Talkies
If you were someone who is interested in the average rated movies of Bollywood, then you would probably not like this movie. This movie was a collection of four different stories and very different from the normal stories. The whole story was about homosexuality and how people deal with it.
4. Yeh Jawaani Hai Deewani
A movie filled with fun, romance, heartache, joy and everything to the extreme. Ranbir Kapoor, Deepika Padukone, Kalki and Aditya Roy Kapoor have given the movie a new dimension and base and people loved this film thoroughly. Chemistry of Deepika and Ranbir was sizzling to watch.
3. Kuch Kuch Hota hain
This is a Hindi romantic movie, which is about friendship and love. This was the first film of Karan Johar as a director and he had done an amazing job with the movie. The movie is light and fresh and stares the pair of Shah Rukh Khan and Kajol in the movie. Rani Mukherjee comes in as a supporting role where two friends are separated by love and they meet after years and get married to each other. The film won many awards and acclamation as a story.
2. Kal Ho Na ho
Kal Ho Na Ho was released in the year 2003 and this film was shot in the backdrop of New York City. It has Shah Rukh Khan, Priety Zinta and Saif Ali Khan as the main leads in the movie. This movie depicts the disease of cancer and how it can take loved ones away. Shah Rukh Khan is shown suffering from cancer and because of that, he could not express his love to Preity Zinta. People loved the story line and the music composed by Shankar Ehsaan and Loy got the best Music Award.
1. Kabhi Khushi Kabhi Gham
This film was released in the year 2001 and this movie is a complete family drama with fun moments and sad parts in the movie. The movie is about a family who was separated and how Hritik Roshan brought the entire family together. This movie stares Amitabh Bhacchan, Jaya Bhacchan, Hritik Roshan, Kareena Kapoor, Kajol and Shah Rukh Khan. It was the highest Indian gross film until the year 2006. People immensely loved the movie because of the concept and how the story was depicted in a beautiful way.
These are the best movies of Karan Johar! Watch them if you have not yet.