The mobile phone is a boon of technology as it plays a vital role in developing our nation. It is essential in all the fields from business to education. It is rare to see an individual without smart phones. Even, your mom won't cook without googling your favorite dishes. On the other hand, kids use smartphones for playing games, reading rhymes, learning things and lots more. Hence, it is probably the most important gadget nowadays. Which one would you like to buy? Would you be able to buy the best mobile phone without research? If you are searching online, you will be more likely to get hundreds of thousands of Mobile choices to choose from.
Hence, it is quite challenging to choose the best one from the pool of mobile devices. But, buy a new phone by searching all these things at various resources is next to impossible. It is a time-consuming process. So, mobile comparison website came handy.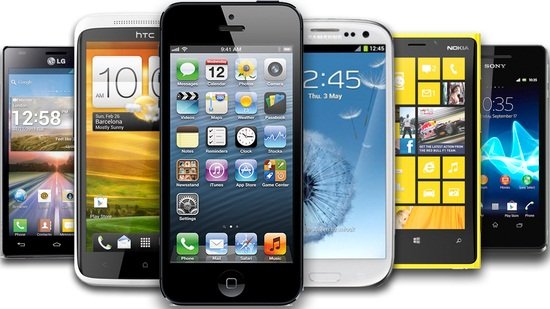 Hence, we will show you top 11 best mobile comparison websites in India.
11. PriceFindOut.com
PriceFindOut.com is an India's largest Price Comparison portal for everything smartphone. Though it came into existence in 2016, PriceFindOut has managed to gain believe from many viewers in very short period of time. It is one of the best user-friendly (95% trusted) mobile price comparison website in India. They also have mobile phone comparison tool which compares the specifications for up to 4 mobiles at a time making it easier for buyer to choose a mobile that best suits him. It helps for buyers to find the lowest price online and set price alerts.
10. MySmartPrice.com
At number 10, we have mysmartprice.com in this list. It is a simple mobile comparison website that uses simple user interface tool. However, it let you choose the best one by comparing price, quality, and features of the different type of mobile phones.
9. CompareRaja.in

Compareraja.in features as a 9th top most Mobile phone comparison websites in India. It is a newbie website but gained huge popularity within a short period. It invites all the smartphone users to get a new one. It helps a customer to find the cheapest price online. For those who want to buy low-cost mobile phones, CompareRaja.in is an ideal website for you.
8. KillerFeatures.com
At number 8, we have KillerFeatures.com in this list. It is an excellent tool that compares the price of each phone. Price plays the vital role in choosing the phone. It will show the list of phones available in the market at an affordable price. Hence, you can compare prices and select your favorite phone.
7. Gadgets.NDTV.com

Ndtv.com is one of the most popular news website in India, which features as 7th top most mobile phone comparison sites in India. It addresses your needs with utmost care. By comparing various mobile phones, you can choose the best one of your choice. For comparions just visit on this page http://gadgets.ndtv.com/mobiles/compare-best-phones.
6. TheMobileIndian.com

At number 6, we have Mobile Indian on this list.  From this website, you can compare few electronic gadgets includes a mobile phone, Laptop, PC, tablet, TV, Camera and other such electronic items. It is an excellent website that compares different types of smartphones by means of camera recruitment, resolution, battery capacity, memory capacity, Processor speed, system speed and lots more. Hence, choosing the best phone of your requirement is easy nowadays.
5. BGR.in
With a lot of advanced features, www.bgr.in/gadgets/ stands at 5th place on the list of top 10 best mobile comparison sites in India. From this website, you will be able to compare all the essential features of a smartphone such as a processor, speed, battery capacity, hardware, operating system and much more. An excellent smartphone with recent technology is what a smartphone user actually wants. Also, you can have a look at user review, Trending topics and top mobile phone of this week.
4. SmartPrix.com
At number 4, we have SmartPix.com on the list of top 10 best mobile phone comparison websites. It is a versatile comparison tool that compares different types of mobile phones. It is a great tool to compare products in online shopping sites in India. Hence, it saves time by reducing your effort of searching the products manually. Be it a smartphone, electronic gadget, household item, one cannot beat Smartpix at any while. This is why SmartPrix ranks 4th in this list.
3. CompareIndia.News18.com

From the name itself, you can be very clear that this website is an excellent tool for comparing the websites. It is a simple website that doesn't force one to subscribe the letters. You can compare almost all the necessary features for a price to quality to hardware to software. It is a simple yet powerful tool to compare the mobile phones. It will help you a lot to choose the best phone.
2. Buyhatke.com
It is a perfect platform for comparing the quality, price, deal and latest offers of a various phone. It will provide comprehensive and brief descriptions, which make it easier for the user to compare the phones. Surprisingly, you can compare the maximum of 4 phones at a time. It is extremely difficult to google different sites to determine which the best phone is for you. So, if you google this website, you can get an excellent idea on your favorite phone. It is a versatile website with a lot of features. More than thousands of people are joining this site every month. So, you can honestly trust this site without any hassle.
1. 91Mobiles.com
With over thousands of mobile phones, 91 Mobile stands number 1 on the list of top 10 best mobile comparison websites. It is an excellent gadget research website that compares a lot of mobile phones in terms of prices and quality. Apart from that, you will be able to draw a conclusion on your own by looking into reviews, features, comparisons, videos, comments, discussions, accessories and much more. This website is not only for mobile phones but also for other electronic items. Hence, 91 Mobile is all in all for comparing the smartphones. All you need to do is navigate to 91mobiles.com and buy one.
Before buying a new one, you should have a look at basic requirements such as Operating system, processor speed, phone size, display screen, hardware, Android Version, quality, price and lots more.  Hence, visit the website, make comparison and choose the best one of your choice.