When the word hackers come to our mind, we think that they are someone who makes unauthorized access or back door access to the online sites and portals for their personal benefit.There is a term called 'Ethical Hackers' whose intention is to check the security and evaluate the strength, and not to do any malicious activity. Ethical Hackers are very important because they find out the lags and gaps in the security level of the enterprise. Even if it is called hacking what they do but they do it for the right purpose and intentions.
There are many Ethical Hackers in India and out of which I have listed top 10 Ethical Hackers in the year 2017. A few words about them are described below-
10. Rajesh Babu
He is a very intelligent and a reliable guy and one of the best person to check the security of the websites in India. He is one of the top ethical hacker who has worked in government offices and agencies. Currently he is the owner of own company called Mirox Technopark in Kerala. He has also been a part of one of the most dangerous hacker group called 'Black Hackers'.
He is the one who started coaching at Kerala to train ethical hackers and preparing a well-trained and knowledgeable team for cyber security. The works and effort that are being made by him are really appreciable in security expert field.
9. Falgun Rathod
He is not only a hacker but a very good motivator as he has given many speech and seminars to the new comers in the field of information system. He is actively engaged in the protection of the security systems of government organizations. He has not only the knowledge but also the cheerful personality.
He has also developed the theme in Social Engineering which is diverse from hacking. He is also involved in giving expert advice to the corporate bodies and different IT companies.
8. Vivek Ramcharan
He is the best security technocrat in this field. He is best at his knowledge and what he does. He has given number of advices and saved the companies websites from the hacks. He is currently the advisor in different organizations i.e. government and non-government.
He has boosted the security system of different companies by finding out the lags. Simply he can be said as the best hacker. He has worked in enormous industry like Reliance, Cisco and Microsoft.
7. Sai Satish
He is one of the best hacker who assists the students in their field. He is a very talented guy as he has found many lags in the different websites and suggested the high-level security codes for them.
He is very young and Founder CEO of Indian Server. Besides hacker he is also an Author, Web-Developer, Cyber Security, Microsoft Security Researcher and many more.
6. Pranav Mistry
He is a senior vice president of Research at Samsung. He is a scientist and inventor as he has developed many computer hacking protection software. He is also leading Think Tank Team and honored as the Young Global Leader by World Economic Forum.
He belongs to Gujrat and he has gained his knowledge in different fields like Industrial Design, Media Art and Science from IIT and MIT respectively. He has been a part of Google, Microsoft, NASA, UNESCO and other big organizations.
5. Rahul Tyagi
Rahul is one of the best hacker and he has completed his education from Lovely Professional University. He has developed the module for Corporate Hacking protection. TCIL, which is one of the reputed IT Company has appointed him as a Brand Ambassador of the company itself.
He was born in Gurdaspur, Punjab. He has also written books on hacking, pentesting, wireless attacks and worked with the companies like Intel, Spike TV, LLC, Sony, HP, Forbes and many more.
4. Sangeet Chopra
He has completed his academic degree B. Sc. and then he took hacking formally as a profession. He is currently working as Head of the Technical Department in Cybercure Technologies Private Limited. He is expert at Ethical Hacking and Network Defense development tools.
Besides all these, he also gives coaching classes in Net Training, Cyber Security and other technology. He conducts time to time workshops in ethical hacking and security development for sites. He has also written articles on Cyber Security.
3. Ankit Fadia
Ankit is not only an ethical hacker but he is also a renowned author, television host and a motivator. He is concentrated mostly in the area of OS-based tools, tricks and manipulation of proxy website. He belongs to Delhi and completed his education from Stanford University.
He has also written various books on computer software, programming hacks and ethical hacking tools which has made him famous at the age on 14. He has gained very high popularity by defacing the different sites like Indian Magazine and protected Indian Website from being defaced by Kashmiri separatist.
2. Sunny Vaghela
He is more than only hacker as he has lead the service in Cyber Crime Consultant, Information Security and many more in India. He has also helped and conducted formal classes for encouraging students to take up ethical hacking as a profession.
He has developed Speech Recognition Grounded Governor System, exposed lags of SMS and call forging, etc. Currently, he is Chief as a Technical Officer in Tech Defence Consulting Pvt. Ltd.
1. Rishiraj Sharma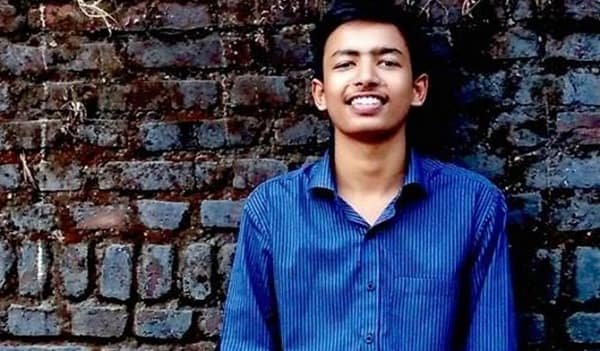 He is the freshest hacker in India at the age of 16. He is formally a Cyber Crime Consultant. He is not an ordinary ethical hacker as has found loop holes on the biggest and reputed sites like Facebook, Nokia, Microsoft, Yahoo, Zendesk, Blackberry and many more small websites.
He is great at security management tools and architecture design of websites.
Here, we have listed top 10 hackers in India with some professional and personal abilities and appearances. Keep in tune with us more updates on other different personalities.