Babbu Maan is an Indian man who became extremely popular in Bollywood. He is known to be a film producer, actor, and a Punjabi singer-songwriter. He has been working with several recording companies such as Speed Records, Swag Music, Eros International, Point Zero, T-Series, and Catrack. Some of his hit songs are Maa Boli, Chamkila, and Uchiyan Imartan. On the other hand, some of the films he starred with are Hashar: A Love Story, Ekam – Son of Soil, and Desi Romeos.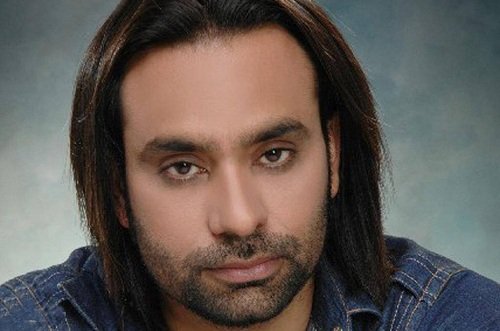 Net Worth: Unknown
Sources of Income: Babbu Maan is acquiring a lot of money from his hit singles. He would have never have his expensive properties today if it is not for his successful singing career in India. Moreover, he is also earning huge income from starring in a number of Punjabi and Bollywood films.
Full Name: Tejinder Singh Maan
Born: 29th March, 1975 (43 Years)
Marital Status: He is currently single, and is not linked to any woman lately.
Car: Babbu Maan has a Black Audi Q7 car and a Pajero.
House: The residential property of Babbu Maan is located in Mohali, Punjab. His complete residential address is SCF 68, Phase 10, Sector 64, Mohali, Punja, India.
Height/Weight: He stands 5 feet and 8 inches, and weighs 70 kilograms.
Personal Background
Babbu Maan was actually born and raised in one village in the Indian state of Punjab, known as Khant Maanpur. He is the youngest one in the 5 siblings. His father is named Babu Singh Maan Sr. Since he was still at the very young age, he already loved music. In fact, he always tried to make some good rhythmic sounds with the use of anything he saw in his surroundings. When he was around 16 years of age, he already learned composing song lyrics. His favorite singer is Sukhwinder.
Career Graph
Babbu Maan firstly entered into the music industry way back in the year 1998. "Sajjan Rumaal De Geya" was the very first album he made and released. Since the outcome of it was not that great, he decided to re-release some of the song tracks included on his first album. It was made possible through his 2nd album "Tu Meri Miss India", which was considered to be his official debut album. The release of such album happened in the year 1999, and it became a hit not only in India, but in some other selected countries as well. His 3rd album titled "Saaun Di Jhadi" was released in the year 2001, which showcased some of his hit singles like Touch Wood, Dil Ta Pagal Hai, Raat Guzarlayi, and Chan Chanani. In the year 2004, his 4th album titled "Ohi Chann Ohi Rataan" was released. And in the year 2005, he produced a best-selling album titled "Pyaas". In 2013, he released his very first commercial album titled "Talaash: In Search of Soul", and it became a massive hit in several countries like USA, UK, New Zealand, Canada, and Australia. It was listed into the Billboard 200 charts. When it comes to acting, he made his debut Bollywood film titled "Hawayein", which was released in the big screens in the year 2003.
Save