Annu Kapoor is a veteran Indian Film Actor and television presenter. He is famously known for the show Antakshari, where he compared the show. The show was one of the most watched reality show on television. He is also known for his acting in various films like Vicky Donor, Jolly LLB 2, and he has is also the recipient of the National Film Award and the Filmfare Award for his acting in Vicky Donor and he won the awards for the best supporting actor.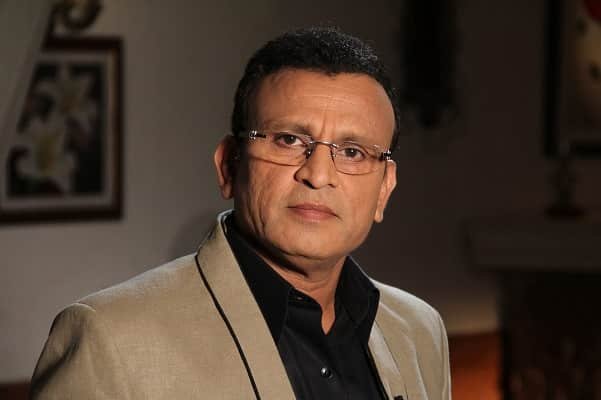 Net Worth
The net worth of Annu Kapoor is unknown,
Income Source
The main source of Annu's income comes from acting and hosting various TV shows.
Real Name
The real name of this Indian Film actor and TV presenter is Annu Kapoor.
Date of Birth
Annu Kapoor was born on 20th February 1956
Age
Annu Kapoor is 62 years old.
Height/Weight
Annu is five feet and four inches tall and he weighs around 64 Kgs.
Marital Status
Annu Kapoor was married to Anupama and they got divorced and got married again in the year 2008. He then divorced her again and married Arunita. But the couple is again divorced.
Personal Background
Annu Kapoor was born on 20th February 1956 in Itwara, Bhopal, Madhya Pradesh. He comes from a Punjabi family where his father Madanlal is a Punjabi and his mother Kamal is a Bengali. His father Madanlal owns a traveling Parsi theater Company and they travel across the country and performs in various towns and cities of the country. His grandfather was a doctor in the British Army and his great-grandfather Lala Ganga Ram Kapoor was a freedom fighter and he was killed during the freedom struggle. His mother worked as a school teacher and earned a salary of just Rs.40. Annu Kapoor later joined his father's theater group. He later joined the National School of Drama. Annu Kapoor got married to Anupama and the couple has one daughter – Aradhita Kapoor and three sons – Evaan Kapoor, Kavam Kapoor, and Maahir Kapoor. His brother Ranjit Kapoor is a screenwriter and a Director; Nikhil Kapoor is a writer and a lyricist and his sister Seema Kapoor is an actress. Annu Kapoor is very fond of singing.
Career
Annu Kapoor started his career as a stage actor in the year 1979 and he was recognized by the play Ek Ruka Hua Faisla, which was directed by his brother Ranjeet. Shyam Benegal saw the play and he loved his acting. He then sent a letter to him and asked him to play the role in his film Mandi. He has been working in the Bollywood film industry for over 30 years. He then became a prominent member in the show Antakshari. He is also very well known for the show. The show was again launched in the year 2007 as Annu Kapoor as the host. He then appeared in the film Vicky donor for which he even the National Award and the Filmfare Award as the best actor in the supporting role. Annu Kapoor has also acted in the film Jolly LLB 2. Annu Kapoor has also directed the film called Abhay and for which he won the National Award for Best Children's film.
Properties and Cars
The details about Annu Kapoor's Cars and Properties is not listed.