Ankita Shrivastava Wiki, Age, Height, Biography, Boyfriend, Net Worth
Ankita Shrivastava is an Indian actress, model and a trained dance artist. She gained a lot of popularity after working beside Aishwarya Rai an Randeep Hooda Starrer Sarabjit.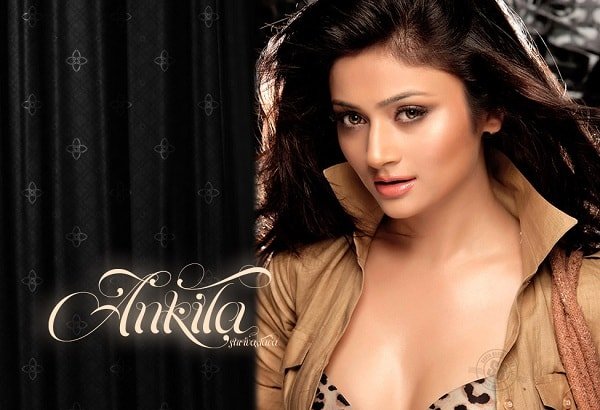 Net Worth
The net worth of Ankita Shrivastava is Not Known.
Income Source
The major source of income for Ankita Shrivastava is acting.  She works in movies which help her in taking a lot of money home.
Real Name: Ankita Shrivastava is the real name of this beautiful actress
Date of Birth: Not Known
Age: Not Known
Height/Weight
Ankita Shrivastava has an average height. She is 5 feet and 7 inches tall. She weighs 56Kgs.
Marital Status
At present, Ankita Shrivastava is unmarried and there is no information about her relationships either.
Personal Background
Talking about the personal background of Ankita, she was born in Kanpur, India and most of her childhood was spent there. Her mother belongs to the well-known magnificent family of Sandila. Her upbringing was between Mumbai, Orissa and Bengal. There is not much known about her family but it is known that they had been really supportive of her career choice and that is one of the reasons behind her success. At present, she is not married and she is quite secretive about her personal life. As per the information available, she always wanted to learn acting and polish her skills so took up work with several qualified theatre groups in Mumbai. She still continues to stage plays. Her love for acting motivated her to join this glamorous industry
Career
Talking about the career of this beautiful lady, she started her acting career win school by acting in a lot of stage and theatre plays. She also got an opportunity to work in the film Gangoobai with Priyadarshini Krishnaswamy who is a two-time National Award Winnder. She played the role of Santripti and it was highly appreciated by critics. She got a chance to work in Life's good with Anant Mahadevan who also happens to be National Award Winning director. This movie was about relationship between a daughter and a father, where she was playing the role of a teenage daughter and the father's character was portrayed by Jackie Shroff.  She was later seen in Sarabjit wherein she plays the supporting role in the capacity of the Daughter of Sarabjit. This movie was directed by Omung Kumar and features Randeep Hooda in the title role alongside Aishwarya Rai. She was later seen in a standup comedy called "Oye – Standup!" where she gibes at corporates, actors and by large the society. It is known that she has also modeled for commercial ads like Pears Soap, KFC, Safi, Tata Sky, LG, Tacos, and Dominoes etc. She is also an fervent writer and she blogs about things happening on a day to day basis in her life. This is just the beginning of her journey and she has proved that she is going to go a long way with her acquired acting skills. She is surely winning a lot of hearts with her beauty and hard work.
Properties and Cars
The details about Ankita's cars and properties are unknown.