Akshaye Khanna is one of the most popular actors in Indian cinema. He received a lot of critical acclaim for his performance in 'Dil Chahta hai'. Akshaye has received two Filmfare Awards for the movie Border and Taal. He is the son of actor and politician Vinod Khanna and Geetanjali Khanna. His brother, Rahul Khanna too is an actor.
Akshaye had been away from movies for a while and was last seen in 2012, however he is back and will soon be seen as the main lead in negative role for in the movie Dishoom.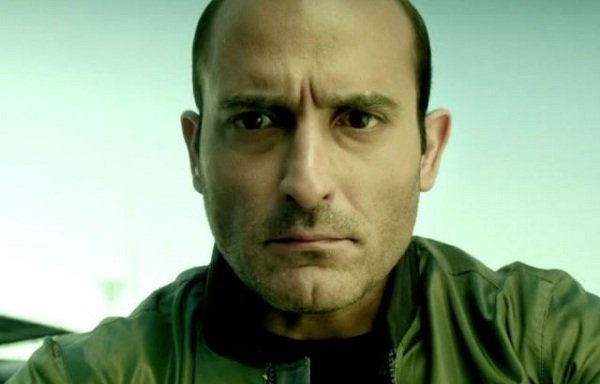 Net Worth: $ 1 million (Estimated)
Income Sources: Akshaye Khanna earns most of this revenue acting in movies as a lead actor. He has acted in a few movies as a supporting actor and makes a sizeable share of his revenue from mainstream commercial cinema.
Born: 28 March 1975, Bombay, Maharashtra, India
Marital Status: Single
Height/Weight: 5′ 10″ (1.78 m)
Personal Life
Akshaye Khanna is one of the most established and senior actors in Bollywood. He has acted in amazing movies such as Dil Chahta hai and Race. He normally charges between 2 and 3 crores per movie. Akshaye acts in a few movies, however the script that he chooses definitely proves to be excellent. Just like his father, Akshaye is an accomplished and versatile actor. After that he got a small role in Shekhar Kapur's epic movie Bandit Queen.
People who have worked with Akshaye have confessed that he is a moody actor, but when he gets it right his performances are outstanding. Akshaye is 41 years old, but when asked about marriage, he has admitted that he has no interest in marriage and enjoys living life the way it is.
Career Graph
After making his debut in Border, Akshaye has not looked back. He has consistently acted in many movies that have won him critical and commercial acclaim. He is one of the regular actors in most of Abbas Mustan thrillers and has been part of amazing movies such as Taal, Laawaris, Dil Chahta Hai, Humraaz, Hungama, Deewangee, Hulchul, 36 China Town and many more. Akshaye has also won many awards through his career. He won the best debut Filmfare award for Border in 1998, the best supporting actor Filmfare award for Dil Chahta Hai in 2002 and the best villain IIFA award for the movie Race in 2009. Akshaye Khanna's best performance till date has been in the movie Gandhi, My Father for which he won the Best Performance award at the Australian Indian Film Festival in 2007.
Save