Akkineni Nagarjuna, also famous as Nagarjuna, is one of the biggest names in the Telugu film industry and also a recognized one in Bollywood. He has acted in a very large number of movies and with each one, he has proved how great an actor he is. The actor enjoys a huge fan following down South and is literally worshipped by his fans.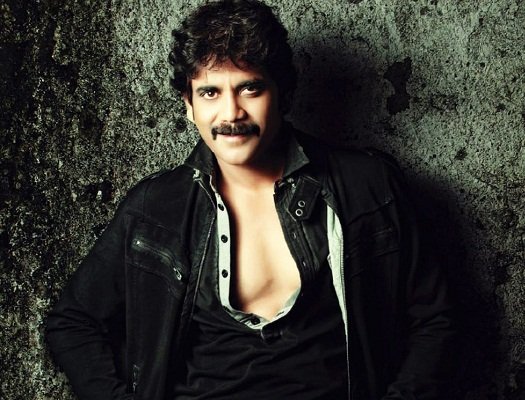 Net Worth: $50 million (Estimated)
Income Sources: Akkineni Nagarjuna is one of the highest paid actors in the Telugu industry and most of his worth comes from his illustrious film career there as well as in Bollywood. He has also started a business venture as a television producer with a show called "Yuva". Additionally, Akkineni Nagarjuna is a major stakeholder in a television channel called MAA TV. He also endorses the famous brand called Kalyan Jewelers.
Date of Birth: 29th August, 1959 (59 Years)
Height/Weight: 6 Feet, 70 kg
Marital Status: Akkineni Nagarjuna has been married twice, first to Dagubatti Lakshmi Ramanaidu, from 1984 to 1990 and later to Amala Akkineni, from 1992 till present. He has two sons, Naga Chaitanya and Akhil, both of whom are following his footsteps and have started an acting career.
Personal Background
Akkineni Nagarjuna was born in Chennai, in the prestigious family of well known actor Nageswara Rao Akkineni and Annapoorna Akkineni. His brother Venkat Akkineni is an acclaimed film producer in Tollywood. He did his schooling from Hyderabad as the family subsequently moved there. Akkineni Nagarjuna is a well educated person, as he has done his Bachelor of Engineering from College of Engineering in Guindy, followed by a Masters in Automobile Engineering from Eastern Michigan University. Beside a successful film career, Akkineni Nagarjuna is acclaimed for his humanitarian work too. Along with his wife, he has co-founded an NGO called Blue Cross of Hyderabad, which works for animal welfare. He is also part of HIV/AIDS awareness campaigns launched by his TV channel MAA TV.
Additionally, the star has love for sports too and he co-owns Mahi Racing Team India and the Mumbai Masters of the Indian Badminton League.
Career Graph
Like his personal life, the career graph of Akkineni Nagarjuna is equally impressive. He started his film career as a child star, with a role in the 1967 Telugu release called "Sudigundalu", which showed his flair for acting at a very young age. His lead debut in the Telugu industry came in 1986 with a film called "Vikram", a remake of the Hindi hit called "Hero". The movie earned him a great response and had his career launched at a good pace. What followed was phenomenal, as he delivered hit after hit, with the likes of "Annamayya", "Agni Varsha", "Yavakri", "Geetanjali" and the list goes on and on. Akkineni Nagarjuna made his Hindi film debut in 1990 with "Shiva" and proved that he was an intense actor, with the making of a star here too and went on to give several hits. The career graph of this actor has been remarkable, with numerous awards and honors like two National Awards, nine Nandi Awards and two Filmfare Awards-South.
He ventured into film production in 1995 and has a film production company called Annapurna Studios. Along with this, he runs a non-profit school for film training, which is known as Annapurna International School of Film and Media.