Aagar Tum Na Hote is a serial telecasted on ZEE TV.  Ramider Singh Suri directs the serial. Mahesh Pandey and Madhu Mahesh Pandey produce this serial. The serial is shown under Mahesh Pandey Productions. You will love to watch this serial. You will come across some of the best casts on this serial. The serial comes with a beautiful title song. A long time ago, a film was also released with this name. You may get confused with the name at some point. This is a new show telecasted in ZEE TV.
Wiki
The story is about a girl named Niyati a hardworking and dedicated nurse. She has only one aim in her life. This is to treat the patients and bring them back to their everyday lives. In such a situation she has to treat Abhimanyu Pandey a mental patient. She tries her level best to treat him and give him a suitable life. To do this, he falls in love with Abhimanyu. Soon she will realize there may be a past connection between both of them. What will happen after this? To find it out, you have to keep on watching the episodes.
Story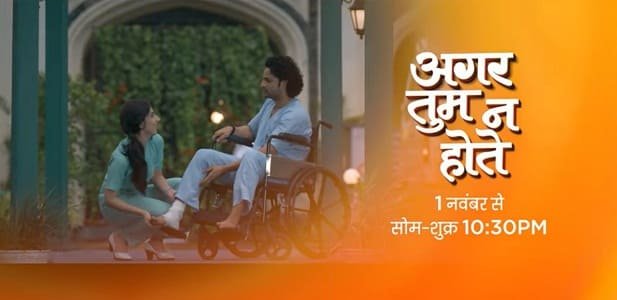 Both Niyati and Abhimanyu are doing great in this serial. It is all about Niyati, who works as a nurse in a hospital. She gives her best to treat the patients. Suddenly she has been entrusted with the duty to treat Abhimanyu a mental patient. She starts treating Abhimanyu with sincere effort and dedication. Slowly she falls in love with the guy. She grows a soft corner for Abhimanyu. After this, she comes to know that Abhimanyu is her childhood friend. They were separated from each other because of family issues.
Their parents separated them from each during their childhood days. After so many years, when they met and revealed the fact, it became shocking for each other. Abhimanyu will recover through the care and service of Niyati. Both of them will start loving each other. But some changes will come in their lives. The serial appears to a fairy tale love story which a maximum number of viewers will love. Stay tuned and connected to watch the next set of episodes.
Timings
The serial is broadcasted on ZEE TV every day from Monday to Saturday at 10.00 PM. You can catch the repeat telecast on some OTT platforms. The show duration is thirty minutes.
Casts
You must be excited to know about the star names of this serial.
Simran Kaur as Niyati Mishra. She plays the lead role in this serial. She plays the role of a nurse who afterwards comes in contact with Abhimanyu, her childhood friend.
Himanshu Soni as Abhimanyu Pandey. He plays the role of the lead actor in this serial. He plays the role of a mental patient who is admitted to a hospital. In this hospital, he meets his childhood friend Niyati.
Apart from this, you will watch Anita Kulkarni, Ashwin Wadhawan, and Tushar Chawla in various casts.