Swiggy, the food delivery giant that operates in several cities across India, has revolutionized the way we order food. Founded in 2014, it has grown to become one of the most popular and widely used food delivery services in the country. It's not just the convenience of having food delivered to your doorstep, but the ease of use and a wide variety of restaurants and cuisines that make it stand out.
Imagine being able to order from your favorite restaurants without ever leaving your couch. That's exactly what Swiggy has to offer to its users. The purpose of this article is to explore the advantages and disadvantages of using Swiggy and to see if it's the perfect fit for your food cravings. So, whether you're in the mood for some spicy biryani, a juicy burger, or a refreshing salad, read on to find out if Swiggy is the answer to your foodie prayers.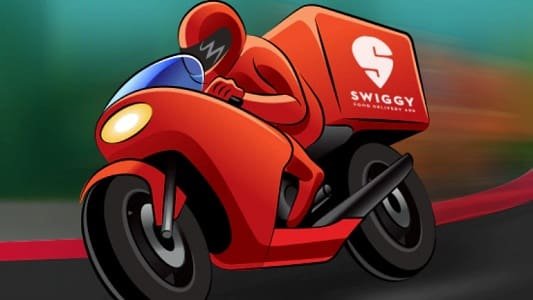 Advantages of Swiggy
Here are some benefits of Swiggy:
1. Convenience And Ease Of Use
Compared to other online food delivery services, Swiggy is by far the most convenient service that makes the process of ordering food so straightforward and simple, it's almost like magic. With their user-friendly mobile app or website, you can have your food delivered to your doorstep in no time. Convenience and ease of use are for sure the most important aspect of why many users settle for Swiggy after testing out a bunch of different online food ordering services.
2. Wide Variety Of Restaurants And Cuisines
It's true that compared to Zomato, Swiggy started out pretty late, but it for sure focused on adding a lot of restaurants and cuisines to its platform to attract more and more customers. And that seems to work out pretty great for Swiggy. At present, whether you're craving a piping hot pizza, a sizzling plate of biryani, or a bowl of authentic ramen, Swiggy has got you covered. With an endless array of options, you'll never run out of delicious choices to suit your taste buds and dietary restrictions. So, why settle for the same boring meal when you can have a culinary journey in the comfort of your own home with Swiggy?
3. Fast Delivery Times
Another advantage of Swiggy that sets it apart from the competition is its lightning-fast delivery times. Swiggy's delivery fleet is like a well-oiled machine, able to navigate through the busy streets of India and deliver hot, fresh food to your doorstep in as little as 37 minutes. It's almost like they have a secret superpower to defy traffic and other logistical obstacles. Imagine, you're craving some delicious butter chicken and before you can even finish your sentence, your order is on its way. Talk about instant gratification!
4. Reliability And Consistency Of Service
But it's not just speed that makes Swiggy's delivery service so impressive, it's also their reliability and consistency. With Swiggy, you can be sure that your food will be delivered on time, every time, and in good condition. They understand the importance of hot, fresh food and strive to deliver it to you in the quickest possible time. Swiggy's delivery partners are trained to handle food with care, ensuring that your meal arrives at your doorstep just as delicious as it left the restaurant.
5. User-Friendly Mobile App And Website
With its sleek and intuitive design, ordering food on Swiggy App is almost as easy as taking a walk in the park. The app's layout is impeccable and easy to understand, making it a breeze to browse through menus, place orders, and track your deliveries, with just a few taps. Plus, with features like personalized recommendations, pre-ordering, and live tracking, Swiggy's app is not just user-friendly, it's downright delightful to use!
Disadvantages of Swiggy
Here are some drawbacks of Swiggy:
1. Limited Service Area
Despite its many advantages, there are also some disadvantages to using Swiggy that might make users in certain areas think twice before placing an order. One of the main drawbacks is that the service is only available in a limited number of cities in India, which means that users in certain areas may be out of luck.
2. Dependence On Delivery Partners
Additionally, Swiggy relies on a network of delivery partners to make its deliveries, which can sometimes lead to delays or issues with the quality of service. Think about it, you've been waiting eagerly for your food to arrive, but it gets delayed due to unforeseen circumstances with the delivery partner, which can be quite frustrating. But don't worry, Swiggy is working on ways to improve its delivery network and make sure that your food arrives on time and in perfect condition.
3. Higher Prices Compared To Other Food Delivery Services
Swiggy's focus on premium restaurants and cuisines means that users have access to some of the best and most exclusive eateries in town. But, with this exclusivity comes a higher price point. So, if you're looking to indulge in some culinary delights without breaking the bank, you may want to consider other options. But, if you're feeling fancy and want to treat yourself to a fancy meal from a top-notch restaurant, Swiggy is a perfect choice.
4. Limited Options For Pick-Up Orders
Unlike other food delivery services, Swiggy doesn't offer the option to order and pick up your food at the restaurant, which can be a disappointment for those who like to have their food immediately or for those who have limited time. Imagine the scenario of a busy working professional who wants to grab lunch quickly or a college student who wants to grab a quick bite between classes, the lack of pick-up options may not align with their needs.
Conclusion
All in all, in a world where convenience is king, Swiggy stands out as a crown jewel among food delivery services. With its user-friendly app and website, lightning-fast delivery times, and a seemingly endless variety of restaurants and cuisines to choose from, it's no wonder that Swiggy has become a household name in India. However, as with any service, there are trade-offs to consider. But even with the drawbacks, the advantages of using Swiggy far outweigh the disadvantages. It remains a popular choice for those in search of convenience and variety. So, whether you're craving a quick bite or a gourmet meal, Swiggy has you covered.