A R Rahman is one of the finest musician that Indians have seen. In fact, he is considered one of the leading musicians over the globe. He is a singer, lyricist, music composer, and philanthropist. Rahman's talent can be well guessed when we say he is considered as most efficient composer by prestigious Time magazine. Rahman has bagged many awards like a couple of academy awards, two Grammy awards, one BAFTA award, four National awards, and many filmfare awards.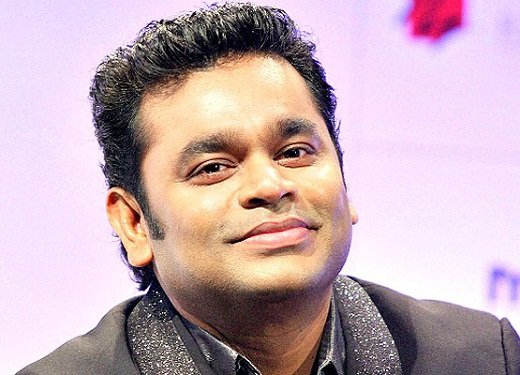 Net Worth: $280 million
Income Source: Music is Rahman's life, and of course his biggest source of income. Undoubtedly, he is the leading, and costliest musician in India at present scenario. Usually Rahman takes responsibility of an entire project starting from background score, main music, to even singing. However, global concerts are considered Rahman's one of the biggest sources of income. Rahman's great global presence makes him one of the highest earning names in music arena.
Born: 6 January 1967 (age 48 years old)
Full Name: Allah Rakha Rahman
Marital Status: Rahman is married, and his wife's name is Saira Banu. Both have three children, Khatija, Rahima, and Ameen. Interestingly, his children are pretty active in music as well. Ameen and Khatija have given their voice in Couple Retreat, and Enthiran respectively.
Height/Weight: 5 feet 6 inches, 60 kgs
Personal Background:
Rahman initiated his glorious journey back in early 90s with Tamil movie Roja. Born in a middle class family, Rahman's father R.K Shekhar was a composer. Rahman used to assist his father through keyboards. Initially he used to be a keyboard player for different bands. However, he later founded the rock band Nemesis Avenue. He is considered the first blender of music and technology, and still is the best.
Master Dhanraj was his first teacher. However, he has worked with big names like Zakir Hussain, M. S. Viswanathan, Ramesh Naidu, and many others.
Rahman has a graduation degree in Western classical music. He was converted to Islam at the age of 23, and turned to A R Rahman from R.S. Dileep Kumar.
Career Graph:
A R Rahman has been undoubtedly the unreplaceable name in Indian music arena. Rahman has bagged Kalaimamani award from TamilNadu government for his incredible dedication in music. He has been awarded with prestigious Padma Shri by Government of India in 2006. There are countless awards, appreciations under his belt. However, Slumdog Millionaire offered him his dream success in the year 2009. He bagged BAFTA Award for Best Film Music and two Academy Awards for the movie. Rahman's recent work in Highway, directed by Imtiaz Ali has been hugely appreciated, and has bagged many awards as well. Despite being an owner of so many awards, it's always great to see the way he remains humble and simple.
House and Cars:
Rahman is someone known to be living a simple life. This award winning musician has been one of the biggest fans of luxury sedan. However, Toyota Fortuner is reportedly his favourite cars in present days. Rahman spends most of his time at his native place in Chennai. However, he also owns a house in Los Angeles.