The theme for Environment Day 2023 was #BeatPlasticPollution. Of all the industries most responsible for generating excessive Plastic waste, Fashion is one segment that gets ignored. While the experts say it may be too soon to eliminate plastics from Fashion, the responsibility now falls on the shoulders of consumers.
So, as a consumer, how can you contribute to the global fight against plastic pollution?
Raising awareness and upcycling are techniques that help you minimise your carbon footprint. Opting for sustainable materials like plain linen fabric will keep the textile sector running, carbon emissions in check, and plastic pollution at a minimum.
But why Linen, exactly?
Linen– The Ultimate Fabric for A Sustainable Summer Style
Linen may be new for many, but it has been used for centuries since the Egyptians. Though it found popularity as a clothing fabric recently, you must have seen linen bedspreads and cushion covers.
This fabric, made from flax plant's cellulose fibres, involves sustainable manufacturing and processing practices, making it a suitable choice for eco-conscious shoppers. Explore linen fabric collections if you are considering buying a dress, shirt, kurta, or scarf.
It is breathable and lightweight, with excellent moisture-wicking properties, giving shoppers an easy way out of those sweaty summer days.
Here's a brief guide on adding Linen to your wardrobe.
Set the Pinterest Bar High With a V-Neck Tunic Dress
Summertime calls for a breezy and effortless outfit, for which linen fabric is the best. You can wear a ruffled or V-neck linen tunic dress for casual gatherings or an office event.
Add a few details with accessories, and choose a colour that enhances your look.
Solids, Stripes or Checks, Men Style Linen Shirts the Best
Well, summer is synonymous with #staycool. So, get yourself a linen shirt that keeps the sweat away. You can choose from solids, stripes, or checkered patterns and play a little with the colour palette.
Need a little advice? Go with Tranquil Blue or Digital Lavendar colour linen shirts. These subtle shades have been labelled as the hot picks for this season.
Linen Kurta to End All Your Ethnic Woes
Trendy, classy, and contemporary— that's what you all look for while searching for Kurtas online. Kurta sets are a go-to option for every traditional gathering, festive occasion, or day out with friends. From various options like co-ord sets and jacket kurta sets, you get a versatile clothing item that lets you perfectly flaunt your style.
Moreover, Linen is a fabric of every season. So, whether the event is in September or March, you don't have to pick up your shopping bags again to find something warm. Layering effectively in winter and opting for cotton fabric will do the trick.
Pair those traditional fits with the right accessories, and you are good to go.
Drape the Pure Linen Saree Like It's No Big Deal
If finding a saree that exudes elegance and comfort is your goal, buy a plain linen saree. It will be a chic outfit for a casual outing and a style statement for formal gatherings. You only need to pick the right shade from the colour palette.
Linen is a versatile fabric that you can wear throughout the year. Still, in summer, the designer's suggestion for you would be a saree in a neutral tone. It will drape amazingly, giving you a sophisticated look without compromising convenience.
You can find a saree online with Zari work on its borders for a more glamorous look. Or, pick a printed linen saree paired with a solid-coloured blouse donned with silver jewellery for your Insta-worthy pictures.
Scarf or Mask, Let Linen Be Your Sun Guard
Sunscreen check, lemon iced tea check, what else? That's a summer question for every person who steps out in the sun. They may change their tea for a fruit drink or Mojito; the rest remains the same.
Hydrating your body and keeping your skin protected against the sun is essential. On the other hand, a scarf or mask made with a breathable fabric like Linen will give you an extra layer of protection.
These stunning scarves will be a perfect evening accessory with dresses, and the foldable masks will easily fit into your pockets. You can even buy a printed or plain linen cotton fabric online and make your masks at home. These can be an add-on to your outfits, whether you keep it simple or attach sequins to make it a fashion accessory.
Ready to Become an Eco-Conscious Shopper?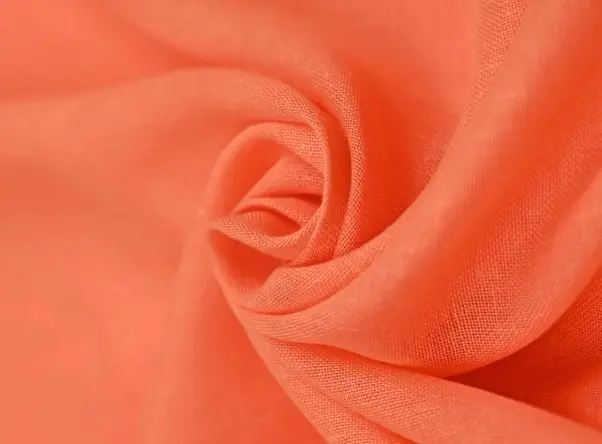 So, fashion enthusiasts, are you ready to make a mindful addition to your closet? Or, are you a designer looking for printed linen fabric online in India for their next fashion show?
Whether you need it to create a clothing article or make your wardrobe more sustainable, Linen will be your pick this warm season. Buy linen material online now!