10 Best Travel Places To Visit in India in May Month
5. Kasauli
Kasauli is a small hill station in Himachal Pradesh. The high mountains and amazing landscapes are the major attractions of this place. This is not popularity visited by everyone in India and thus you can enjoy the space as well. The climate during this time of the year can be breathtaking.
4. Gulmarg
Gulmarg is known for the beauty. During this time, the lush green of nature takes control of Gulmarg. The landscape of Gulmarg is very beautiful and the valley becomes captivating. The ropeway and the beautiful flowers are the major attractions of this place.
3. Spiti Valley
This is a perfect place for people who love to visit the adventurous place. Rough river, high mountains, and the amazing landscapes are the highlights of the place. This can be a great substitute for Ladakh in Himachal Pradesh. There are many temples as well around this place.
Read Also: 10 Most Beautiful Valleys in India
2. Darjeeling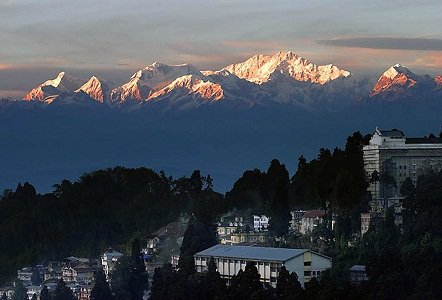 The beautiful mountains and the pleasant climate of the hill station have attracted people since a long time. One of the most beautiful hill stations and very popular tourist destinations, Darjeeling is known for colonial architecture, the sunrise of the Tiger Hills and Tea Gardens. There is hardly anything more prettier than Sunrise of Tiger Hills in Darjeeling.
1. Tawang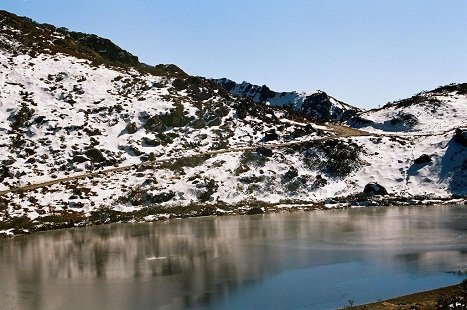 Tawang is one of the most beautiful places in India and is located in the Arunachal Pradesh state of India. The small town that is located at 10,000 feet is known for the awesome weather. The Sela Top Pass that remains covered with the snow is a special treat for the visitors. The Buddhist monastery of the 14th century called Tawang Monastery is another key place to visit here. The hot springs and the lakes are also captivating in Tawang. This is a historical place and is known for the amazing experience.
These are very well connected with the main lands of India. One of the best parts of these places is the locations. These places are also very well developed as far as tourism is concerned. These places are widely visited during the month of May and can be enjoyed a lot.
Save