10 Best Outfits to Try out this Winter
Various outfits for every season brings the difference in human beings from other animals; the climatic condition is the vital reason to try out these various outfits. Winter is nearly up, and all of you might have started adding winter garments to your wardrobe keeping out all the summer outfits from your trunk.
The right clothes will help you in keeping the cool out during the winter; today let us check out some fresh ideas and few trendy and comfortable outfits you can add up to your wardrobe this winter.
Many youngsters might have planned to purchase their stylish jackets, warm boots, skinny jeans and colorful leggings, etc. for this winter season, every season have its style, color, etc. You need to check whether the suits you choose is unique and opt for your personality too.
Cool Ideas for different styles
As usual, there are a lot of trendy dresses available for girls, here are some ideas that you can try out this winter for a unique appearance among your friends, colleagues and family members.
The acrylic bend wool cap along with a pom pom will provide a cuter look.
The tweed navy and dark-colored coat when matched up with any Hyperwarm Leggings or any jeggings will provide a stylish appearance.
Using bright colored faux-suede will add more beauty to your winter outfit.
White outfits are trendy this year, make sure the pants are wide legged and the blouse shoes off your curves, add the perfectness with platform heels in black color for your feet.
If you need a classic touch, select the winter outfits with colors from head to toe in the same hue like purple, maroon, dark olive green, etc. so that it would be an easy to go option.
Are you a lover of layering? If so, try out chunky pullovers such as a canvas shirt or a wool blend, you can also try out thin cotton shirts, skinny jeans that provide a skimmed up figure and make sure you add up leather boots for the perfect feet.
Gunmetal earrings, colorful scarf, etc. will add up beauty to the different type of outfits you try.
The warm sweaters and jackets need to keep you cozy so that you can feel comfortable wherever you go.
Always make sure the clothes you shoe is colorful and bright for the more refreshing appearance.
Best 10 trendy Outfits you need to try this Winter
Hope the above ideas might be useful in choosing the right type of outfit for this winter to show up stylish, trendy and unique among other, here are some of the best garments you can try.
10. Baby Girls Winter Coat
Nowadays you can find kids are eager to get their favorite garments when compared to the youngsters. Bright color winter coats will be the perfect option for any baby girls as they will show them attractive, beautiful and unique. Surprise your baby girls with these trendy winter coat and smile with them to enjoy the happiness and joy.
9. Black Long Fur Coat for Girls
The recent trendy winter outfit for girls is the long coats; this will help them protected from the cold climate and also provide the attractive appearance while going out. If you need a particular long coat, then the one with fur will be the best option to move out in the chilling weather during the evening.
Girls can adapt wearing any leggings, skinny jeans or jeggings as the bottom as they can add extra beauty to the girls.
8. Woolen Pullover for Men
The saying, women, have too many different styles of dresses are getting decreased as the number of stylish dresses for men has increased. As the recent trend, the woolen pullover is becoming the hottest outfit for the men to show them attractive, smart and stylish. The costume comes with dual color over the waist portion, and wrist line and the woolen style adds the more fabulous style to the overall outfit.
7. Ladies Pullover with High Neck
Another trendy garment for women during this winter would be the high neck pullover dress, the different mixture of colors adds the magic to the winter garment, the zip from chest to the neck helps in protecting their front portion from cooling wind.
6. Casual Coat for Men
Most of the men look stylish in casual dresses when compared to other contemporary ones, adding a hat along with the casual coat will provide a smarter look and also help in protecting their head from the overcooling climate. Be relaxed and casual this winter trying out these winter outfit.
5. Furry Half Jackets for Women
I hope there would no one in the world hates this outfit, you can use this top even when the mercury falls even lower as these furry jackets are one of the fashionable and cool looking outfits for this winter. Make sure you get the one that is made of synthetic fur.
4. Open  jacket in Solid Shades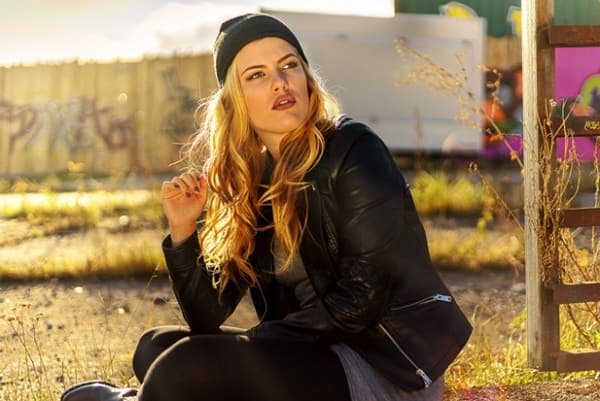 Long and open jackets provide the stronger protection from the cool weather and also gives you a trendy look, these type of jackets are mostly developed with front open and make sure you put some warm sweater underneath based on the temperature in your side. Long jackets along with belts will add up stylishness and chick on any girls or women.
3. Long coat for Men
Some men hate pullovers during the winter, if you are the one among them, then you can choose a suitable length coat for protecting themselves from the extreme chill climate, and this also provides a mesmerizing look for the men.
2. Full Sweater with High Neck for Women
The monochromatic and stylish outfits are the present trendy ones, a high neck full sleeve sweater along with a short skirt and long black suede boots will provide a classy, chic and attractive look for any women. This would be the perfect outfit for any parties or when hanging out with friends.
1. Oversized baggy Sweaters
It was a few times back these baggy sweaters were out of trend, but the outfits have garnered the trendiness back again with an oversized option. This outfit provides the warmth during any extreme climatic condition when it's paired with long boots and skinny jeans or jeggings will add a stylish and attractive look in women along with the comfort.