Top 10 Best Washing Machine Brands in India – Most Trusted
With a busy modern lifestyle, in which most of the couples are working, washing machines have become a necessity for Indian homes. Washing machines, both fully automatic and semi automatic, has made our lives a lot easier. When you decide to purchase a high quality and durable washing machine, you need to look for trusted brands, which provide reliability, comprehensive features and affordability as a part of the package, as this is a long term consumer product for your home.
Types of Washing Machines Available in India
Believe it or not, I would say that the washing machine was one of the smartest inventions, ever. How would be like to wash all your clothes by hand? I guess women could have been washing clothes all day long had there been no washing machines. Well, thanks to the existence of washing machines that we can actually get our clothes washed at a much faster rate and without hurting our hands. Like several other household appliances, a washing machine is a must have or else, one would be bound to spend an awful lot of time in washing them yourself or spending big bucks to pay someone for doing the same. Now that we are talking about washing machines, did you know that there were different types of washing machines? Before deciding to buy one for you have a look at all the types of washing machines available in the market:
1. A front-loading – A front loader is best in several ways but one of its greatest advantages is to be able to stack it up if you are tight on space in your washing room. A front loader has the maximum ability to dry the clothes and extracting water. Its cleaning efficiency is also par excellent.
2. A Top loading – A top loading washing machine is the most traditional form of the washing machine. The best part about this washing machine is the fact that it has huge capacity and comparatively cheaper, as well. Since the top loader washing machine does not cause any vibration, one can keep it anywhere and expect complete silence.
3. A Semi washing machine – This is for the women who love following a more traditional way of washing clothes. The Semi washing machine has two sections, one for washing and the other for drying. As it might be evident by now, one section does the washing and once the clothes are washed you can transfer the clothes to the dryer section.
The Indian market today, is flooded with a large number of washing machine brands for consumers to pick from. So, here is a list of top 10 best washing machine brands to buy in India:
10. Onida
The washing capacity of fully automatic Onida washing machines goes up to 70 kg and mainly designed with an anti-rust fiber body. Such implementation facilitates lasting of the products for years. The powerful motor of 2100W, an inner tube made of stainless steel and presence of castor to move the machine, lures people to go for this product.
Onida offers other variations of machines with different specifications, such as Splendor- WOF7010LS, Splendor- W6oFSP1WH, Splendor- WOF5508NW and Splendor- WO68TSPHYDRA-LR, Super-WO68TSU, Super-WO70TSPHYDRA-LR, etc.
9. Godrej
Being the topmost users' choice Godrej washing machines come with cloth load indicator that makes the user aware of the load that the machine can take. Even, inbuilt water heater heats water up to 55 degree that allows disinfecting cloths and facilitate the effectiveness of detergent.
There is an efficient gravity drum to move the clothes effectively and provide scrubbing option. Besides all these, features like cascade waterfall design, Digital control panel, detergent mixer, Aqua Jet Pulsator to detangle and scrub the clothes are there.  Dry tab protection is there to protect the water inlet valve from burning out. Even, the machines clean itself with 'Tub Clean' mechanism and soak clothes automatically.
8. Haier
Haier washing machines are one of the desired ranges of appliances. From Haier, consumers not only get the vertical flipping washing for a controlled and strong water flow from all directions but also get an effective cleaning.
Platinum Drum with solderless joint, rust free mechanism, smooth and shining surface appeals the most. Even, there is the presence of Smart Capsule to store the smart balls; movement of balls is initiated when the water flow starts. There is a Double Balancing Ring technology to avoid noise and to increase stability.
7. Panasonic
Whether it is foam based effective stain removal or use of Aquabeat technology for front load washing machine, all are available at Panasonic. Active foam wash ensures advanced washing that removes the hard stains. At the beginning of the cycle, the drum rotates at high speed and dissolve the detergent with water and let the shower create foam and let the foam get inside the clothing fibers to lift out the dirt and stains.
While revolutionary Aqua-beat Technology optimizes the washing time, water and energy, the superior drying system dries clothes with the powerful flow of air at a speed of spin 1000-1200 RPM. Even, Panasonic front load machines are known as energy and water efficient.
6. Videocon
Videocon is a key player in the Indian washing machine market, which has been supplying top grade fully and semi automatic machine to Indian consumers for years now. It has launched the first tilt drum fully automatic machine in the country, which is an innovative technology to help you get the cleanest washing for your clothes. Some other features available in various models of this brand of washing machines are fuzzy logic, quick wash, variable spin selection, digital display, child lock, delay start and memory backup.
5. LG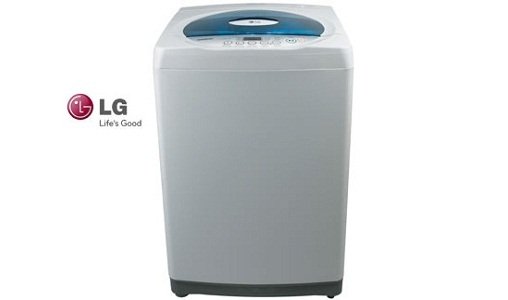 LG is another washing machine brand, which has made a trusted reputation for itself in the Indian market over a period of time. LG machines come in attractive designs, bright colors and are enhanced with excellent features owing to the use of innovative technology. Direct drive technology, hand wash, digital display and wrinkle free wash are some of the features available in machines from this brand.
4. Samsung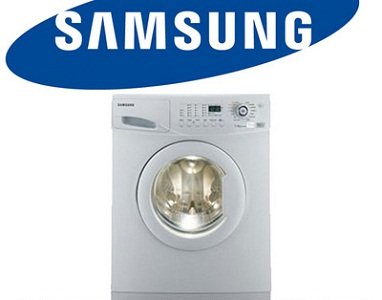 Featuring next on the list of top washing machine brands in India is the leading name of Samsung, which showcases a large number of top loading/front loading fully automatic and semi automatic washing machines. These models are loaded with excellent wash and dry features and come at affordable prices.
3. Bosch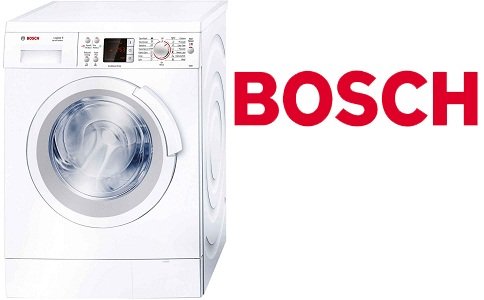 An international brand of washing machines which has taken the Indian market by storm is Bosch, the biggest supplier of consumer appliances in Europe. Though these washing machines are priced at the higher side, yet they excel in quality. Bosch washing machines have some extraordinary features like unbalance load sensor, 140 degree opening door, program process indication, end of cycle buze and temperature control.
2. Whirlpool
Another trusted brand of washing machines in India is Whirlpool, which has a unique 1-2-1-2 model, which washes clothes as gently as they are done with hands. Whirlpool washing machines are equipped with excellent features like sixth sense, hot was, soak, wash load sensor, auto restart and child lock. These also consume lesser power and work efficiently to give best results.
1. IFB
Topping the list of best washing machine brands to buy in India is the leading brand called IFB (India Fine Blanks), which makes use of German technology in its world class products. Some of the best features of IFB washing machines are that these have latest technology with smart sensors and use less electricity and detergent to give you softer and cleaner clothes after each wash. The brand has a large variety in fully automatic (both top loading and front loading) and semi automatic machines.
Before you buy one, check out the specifications and capacity to make sure that the washing machine is suitable for your family and their requirements.