Top 10 Richest Musicians In The World
Musicians are the top artists and are the base of all kinds of music. The best Musicians are those with a high fan base. This makes them top in everything, including being among the richest in the world. They are normally at the peak of their careers making it possible to amass as much wealth as they can. The most important factor to look at in order to consider if the musician is doing well financially, is to look at their net worth. The net worth in most cases, reveals how much popular they are in whatever they are doing and its impacts on their performance on the stage.
Here are our top 10 richest musicians in the world
10. Gene Simmons
Gene Simmons, whose real name is Chaim Witz is a rock star who has been an idol of the rock in Israeli, a stunning singer and performer on stage. He is an Israeli – American record producer, singer, songwriter, television personality, and entrepreneur. He was born on August 25, 1949 at Tirat, Carmel, Israel. He is 64 years of age and still growing strong in his music career. He is  married to Shannon Tweed, and they have two children; Nick Simmons, and Sophie Simmons. He is a great star and a renown figure whose net worth is at $300 million.
9. L.A Reid
He is an American music executives, record producer,songwriter, musician,  author and former television and  music competition judge. He is married to Erica Reid and they have a child, Aaron Reid. He was born on June 7, 1956 in Cincinnati, Ohio, United States of America. For the last decade, L.A. Reid has been a songwriter. Apart from writing songs, he has been a record producer who is an American rocking star legend. His net worth is at $300 million.
8. Keith Richards
Though Keith Richard cannot be compared with other contenders talent wise, he is one of the greatest legends in the music world where he has written songs for quite a while.  In summary, Keith Richards is an English guitarist, songwriter, singer, founding  member of the rock band The Rolling Stones,and a best selling memoirist. His net worth stands at $340 million.
7. Mick Jagger
Mick Jagger is an actor, singer, and songwriter who is well known for being a co-founder and lead singer of the famous  band,  Rolling Stone. His children are Georgia May Jagger, James Jagger, and Jade Jagger.  He was born on July 26, 1943 at Dart ford, United Kingdom. At 73 years, Mick Jagger is one of the richest musicians who is a vocalist and top musician for that matter. He has a net worth of $360 million.
6. Elton John
Sir Elton Hercules John  is a composer, musician, and English Singer – Songwriter.Elton John from Britain is one of the genius musicians that the world has ever had. He is a composer and a songwriter who has a net worth of $450 million. His full names are Reginald Kenneth Dwight.
5. Bernie Taupin
Benard John Bernie Taupin is from England. He was born on May 22, 1950 at Sleaford, United Kingdom. He is a poet, singer, and lyricist who has had a long collaboration with Elton John for most of their star songs. His spouse is  Heather Lynn Hodgins Kidd. He is 66 years old and still very talented. His net worth is at $450 million.
4. Emilio Estefan
Emilio Estefan Gomez is a Cuban – American producer and musician who was born on March 4, 1953. He has won 19 Grammy Awards and he came into limelight as a member of  the Miami sound Machine. Though 63 years old, Emilio Estefan is still a strong musician. His spouse is Gloria Estefan and their children are Nayib Estefan and Emily Estefan. He is a strong producer and singer who is a favorite of so many people across the world. His net worth is at $500 million.
3. Paul David Hewson – Bono
He is an Irish venture capitalist,sing-songwriter, philanthropist,and businessman. Bono is a genre and a legend. He has a great fan base and is known for his role as a lead vocalist of the Rock band U2.  This has made him to have a net worth of $600 million. He was born on May 10, 1956 in Dublin, Republic of Ireland. His spouse is Ali Hewson
2. Herb Alpert
When you talk about American music, Herb Alpert cannot miss to feature. He is one of the best star who is a pillar of the American music. He is an American musician who is mainly associated with some famous bands which have made him what he currently is as they gave him a base. At 79 million, he is one of the rare stars with a net worth of $750 millions.
1. Paul McCartney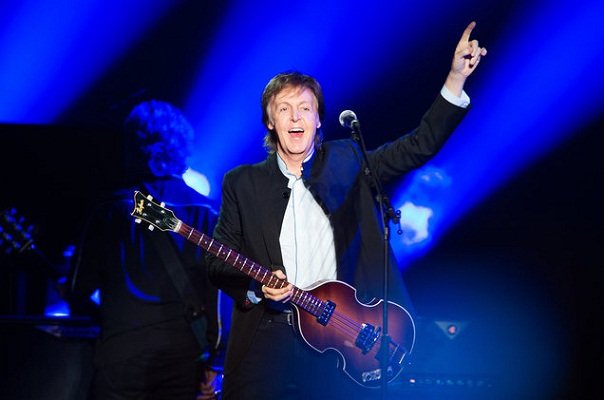 Officially, Paul McCartney is the richest musician in the world. He is an English musician who is regarded as the most successful composer of all times. His full names are Sir James Paul McCartney. He is a multi instrumentalist, singer-songwriter, and composer. He gained fame with the world Rock Band together with George Harrison, John Lennon, and Ringo Starr. His net worth is at $829 million.
The above are the top richest musician. They have made it to the top and amassed the wealth through sheer hard work. It is an accumulation of years of hard work.
Save
Save
Save