A scotch whisky can make your day awesome. Preparing whisky is itself an art, and you can thoroughly realise it through the scotch whiskies. Great to see is that today the art has reached in to most part of the globe; in fact we witness many forms of it. And, perhaps that's the reason that despite being tagged with massy tags, buyer finds himself lucky enough. Here we present you with some of the most expensive scotch whiskies.
10. Ardbeg Uigeadail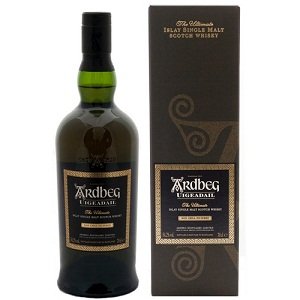 The brand has bagged many accolades. Being crowned as 'World whisky of the year' is itself enough to guess the quality. It is strong and charming. It has the talent to attract both men and women. However, you have to make £53.34 ready to bag one of it.
9. Compass Box Hedonism
To prepare a nice whisky flavour you need to have that talent; you have to be creative. And, what can be a better example than the above! Nothing can be a better Christmas gift for someone than a bottle of Compass Box Hedonism. It costs you about £55.45.
8. The Glenlivet 18 Year Old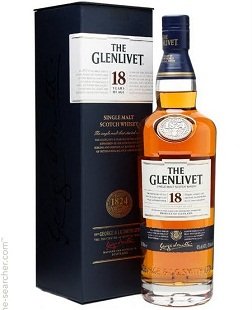 If you are always quite regal, prefer something classy and antique when it comes about your whisky choice, then The Glenlivet 18 Year Old becomes a perfect recommendation. It has got an apollonian aroma. Rich in toffee, the Scotch whisky is for the mature groups of people. Well, it costs you about. £58.35
7. GlenDronach 18 Year Old Allardice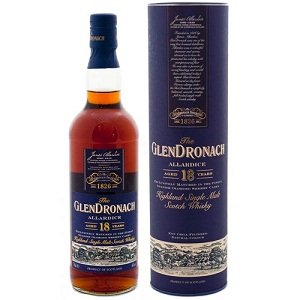 You just can't win awards at the International Wine and Spirit competition, until and unless you match the standard of GlenDronach 18 Year Old Allardice. The taste gradually makes you feel it, and in the end you feel the incredible. Bag one of it for just £59.25.
6. Balblair 1999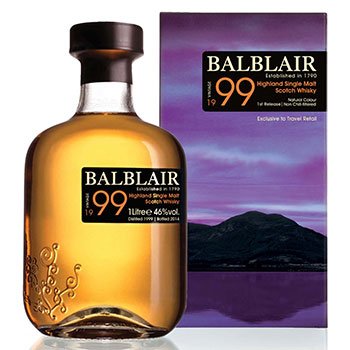 We witnessed a fresh edition of Balbair 1999 last year, and it is just fantastic all we can say. However, the 1997 Vintage spent a luminous time, and grabbed many accolades. The latest edition will offer you a nice flavour of green apple. It costs you about £59.35.
5. Macallan Sienna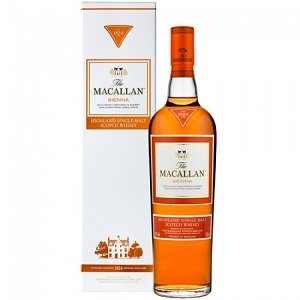 Here we come up with another fantastic recommendation for those who prefer a classy taste from their whisky. This is pretty much a men thing being a little intense in comparison when it comes about taste. Coming to the price, it will cost you about £65.95.
4. Lagavulin 12 Year Old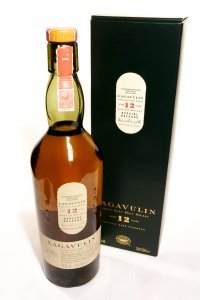 People say this Lagavulin has got a mysterious taste. Frankly, I think they are right. Being specific of taste, it is pretty much sweet with cocoa flavour being distinguishing. On a whole, this is a perfect product for your party. You can bag it for just £84.95.
3. The Balvenie Single Barrel Sherry Cask 15 Year Old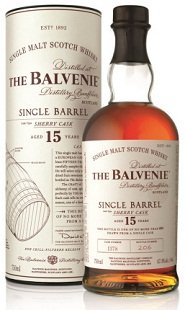 It has got a unique taste and aroma. Dried fruits have been given a major role with its taste, and you can mark a distinguishing feel of something spicy. This is also a party element and perfect to celebrate your success. It will cost you around £99.95.
2. Glenmorangie Signet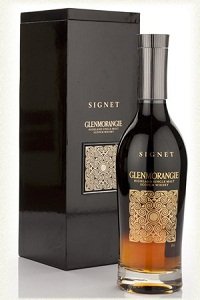 Now this is something you call a high-end whisky. It blends a nice spirit along a unique chocolate flavour and aroma offering one of the stupendous tastes. In fact the bottle itself looks too adorable. Coming to the price, the whisky brand costs you around £125.00.
1. Johnnie Walker Blue Label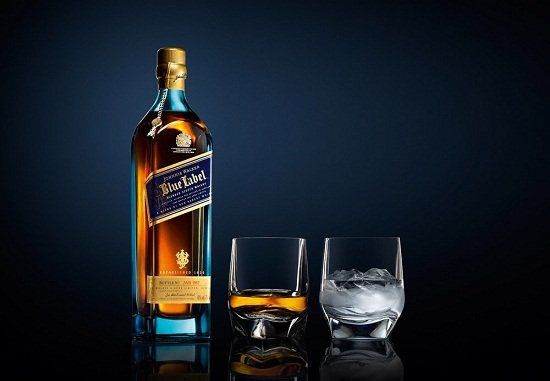 So finally we got the contender for our top spot. Undoubtedly, this holds all those attributes to be at the top spot and carrying the heaviest tag. Ingredients like honey, dried fruits, strawberry, and chocolate offer a fantastic taste and aroma to the drink. You can bag it for just £145.00.