Top 10 Fantasy Cricket Apps: What's good and what's not?
The more the merrier, but more choices could also lead to confusion. With fantasy sports apps mushrooming at a rapid pace, the ardent sports lovers not just have more avenues now to test their skills, but it is providing a few headaches as far as choosing the right platform is concerned.
Through this article, we have shortlisted the top 10 fantasy cricket app to help you understand and provide a peek into their unique features so that you can select an appropriate platform to begin your fantasy sports journey.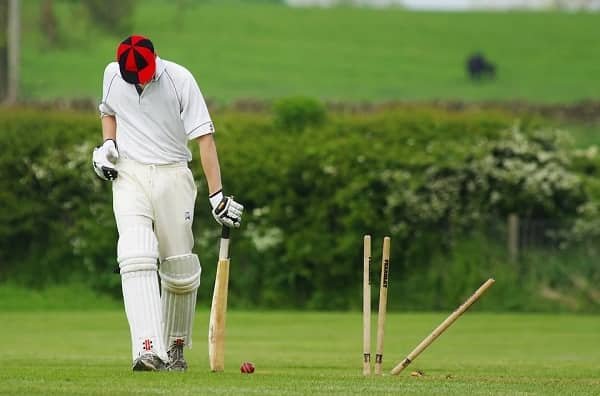 As we say in cricketing terminology, the start of the tournament is very crucial. So make sure you make the right choice before taking the plunge.
1. Dream 11
It is one of the first entrants into fantasy sports, especially cricket. It is the official fantasy cricket app sponsor of the Indian T20 Premier League. There is a Rs 100 cash incentive as soon as you download the app. And another Rs 100 is added to your kitty for successful referrals. However, the biggest drawback is that one cannot withdraw the incentive into your bank account. There are many contests as far as head to head, small leagues, and private leagues are concerned. You can win handsome rewards if you choose your contests wisely.
2. My11Circle
One of its best features is to beat the team selected by their experts like Sourav Ganguly. If you manage to beat their experts' score, you are likely to reap rewards in the form of 2x, 3x and 5x multipliers.
Even if you are not a big cricket enthusiast, the chances of winning are quite high with innovative matchups and contests. The best part about MyCircle11 is that one can directly take the rewards into their bank account. Also, the referral program is one of the best. You can withdraw the referral amount of Rs 551 as well into your bank account. This is something quite unique. My11Circle is offering India's biggest first prize during this T20 season, download the fantasy cricket app now!
3. Paytm First Games
It is arguably the safest place to play fantasy cricket. Apart from handpicking the squad live, you can also opt for Guru's Advice (expert opinion) for any tips, suggestions or match-ups. It is believed to be one of the vital features of the application.
4. MPL fantasy app
One can create a team in a matter of minutes without any hassle. The earnings are reimbursed almost immediately after the game is over. There are several cashback incentives as well which could be quite tempting. There are a variety of contests depending on whether you are a beginner, an advanced or a pro player. The one-on-one contest is quite popular on their platform.
5. Ballebaazi app
Apart from boasting a user-friendly interface, the app provides different competitions like 'bowling fantasy' and 'batting fantasy'. This is for those who have a special inkling about bowlers and batters and can try their hands at being ultra-specialists.
6. Dot ball app
This is one of the newest fantasy cricket apps that's standing apart from the competition cluster. Its unique feature 'Fan Power' provides you to change the captain and vice-captain during the innings interval. The option of selecting an extra player '12th man' enhances your chances of winning.
7. Howzat app
It is one of the most popular applications among fantasy cricket lovers. Some of its wonderful features are: Beat the legends. Here, the user will get an opportunity to beat legends like Yuvraj Singh, Suresh Raina and Irfan Pathan to increase their rewards.
It arguably has the biggest joining incentive of Rs 3,000. It also takes pride in having the best user interface and experience. One can withdraw the earnings almost instantly and anytime.
8. Ungligames
Users here are literally spoilt for choices. The regular format is called 'Classic Fantasy' but they also give you the choice to give weightage to all your players and rank them in their Rank Fantasy format.
The most interesting format they offer is 'FATAFAT Fantasy' wherein their experts give you a readymade choice of four teams. All you have to do is pick the best team composition based on your gut feeling.
9. FSL11
This app is popular for providing many options to the users like super six, infinity pool, 12th men unlocked, etc. One of their popular features is earning points for every dot ball being bowled in the match. Now, that is definitely something to look up to.
10. Playerzpot
One of the main attractions for you to play in this app is their commitment and motto to ensure maximum chances of winning. It is good enough motivation to start as winning rewards can keep you going. The different pots created ensure guaranteed prizes. One has to carefully select the pots before entering. Some pots offer as much as 60 per cent rewards. If you are a beginner, better to enter pots with smaller prize money. You can gradually move to larger pots once you have gained the requisite experience.