The trend of scooter/scooty is increasing day by day in India for this scooty companies trying to attract their customers by different new scooty models. In India a huge part of population use two wheelers as a transport medium and scooty is one of them. Generally we use scooties for offices, schools, colleges, home related works and many more, for all these work we always look a fuel efficient, comfortable and stylish look scooty.
So, We have made some research and came out with 10 best and powerful scooters/scooties that costs around 60k rupees. The below mentioned scooters have proved their usability and incredible style and power. When you have a scooter from this list you won't need to worry about the transportation, as you can roam around in style.
13. Yamaha Alpha
The brand new Yamaha scooter gets power from an air-cooled 4-stroke 113cc engine that comes with CVT (Continuous variable transmission). Yamaha claims that the engine is capable of providing a fuel efficiency of up to 62kmpl.
Cost: Rs 54k approx.
12. Hero Maestro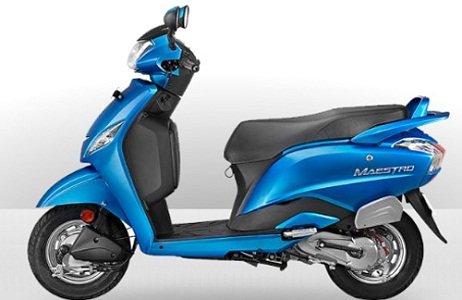 With a engine that has a displacement of 109 cc, it generates a 1Max Power of up to 8 bhp @ 7,500 rpm. This is a men's kind of scooter and comes with gearless technology. You won't have to shift the gears manually and that is the cool thing for aged persons.
Cost: Rs 51k onwards
11. Suzuki Swish 125 facelift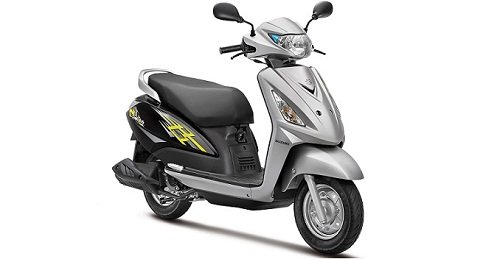 The Suzuki Swish 125 facelift is equipped with a 124cc single-cylinder naturally air-cooled engine. It engine churns out a power 8.7bhp and maximum of 9.8Nm torque. The 124 cc engine is mated with a CVT transmission. It has front telescopic suspension and conventional alloy wheels.
Cost: Rs 55k approx.
10. Honda Activa 125
Honda Activa 125 has got an awesome and powerful engine of 124 cc which is capable of generating a Max Power of 9 bhp @ 6,500 rpm.It's puncture resistant with its tubeless tyres and it has 5 litres of fuel tank capacity.
Cost: Rs 59k approx.
9. Mahindra Gusto 125
Mahindra is one of the best auto companies that offer better performing scooters/scooty In India. The Mahindra model Gusto comes in 124.60cc engine, it gives 50kmpl mileage, and generate max power of 8.50 bhp @ 7,000 rpm.
Cost: Rs. 53,570
8. Yamaha Ray-Z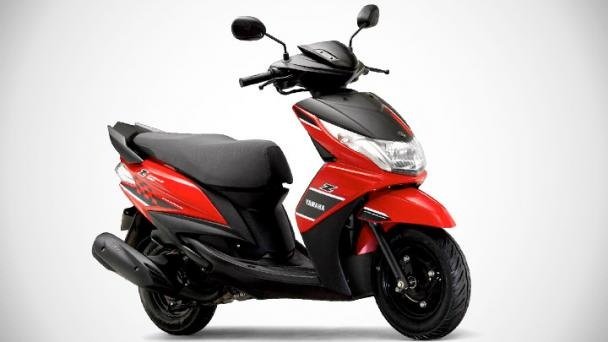 The Ray-Z is being powered up by the standard 113cc engine and the engine is capable of producing 7bhp of power and 8Nm of torque. As per claimed by Yamaha the roller-rockers and carburetors that comes with this scooter are updated and tweaked.
Cost: Rs 53-54k approx.
7. Suzuki Access 125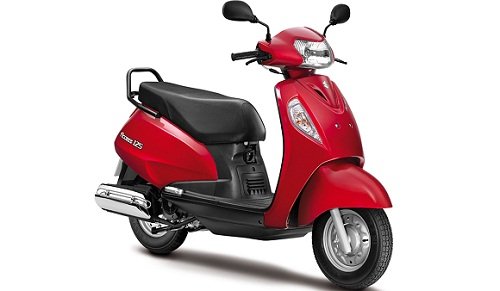 A 125cc single-cylinder engine powers this scooter and the engine is capable of producing 8.5bhp of power with an efficient maximum torque of 9.8Nm. It has a continuous transmission box that provides smooth ride with great fuel efficiency. You can take it at a top speed of up to 91kmph.
Cost: Rs 52-53k approx.
6. Yamaha Fascino
With an engine of displacement 113 cc that is generating a Max Power 7 bhp @ 7,500 rpm and a maximum Torque. With 113cc powerful engine it provides a nice fuel efficiency of 46kmpl. The fuel tank is of 5 liters and is sufficient.
Cost: Rs 57k approx.
5. Honda Aviator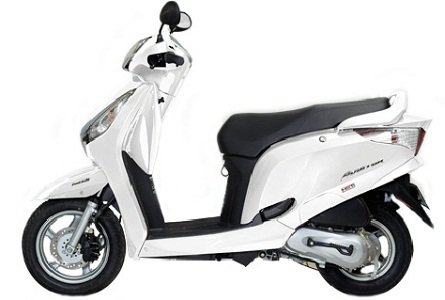 This handsome scooter is sitting at the top in the list of current Honda scooters in India.It has got the same engine that empowers the Honda Dio and the Honda Activa. The engine that empowers this scooter is of 109 cc.
Cost: Rs 54k approx.
4. Hero Maestro Edge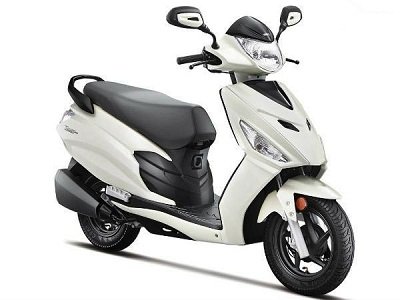 It has got almost the same design and specs as of Hero maestro, but what makes it a different contender is its awesome mileage of about 65 kmpl on highway. It is equipped with a 110cc engine that provides 8 Ps of power.
Cost: Rs 50-51k onwards
3. Honda Dio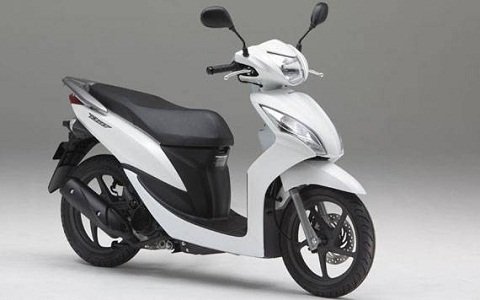 It is the latest addition of Honda two wheeler company that launched in may 2016. It has 109 cc engine that generates max power of 6 bhp @ 7,500 rpm. This scooty gives mileage of 66Kmpl and its fuel tank capacity is 6 liters.
Cost: Rs. 52,805 INR
2. TVS Jupiter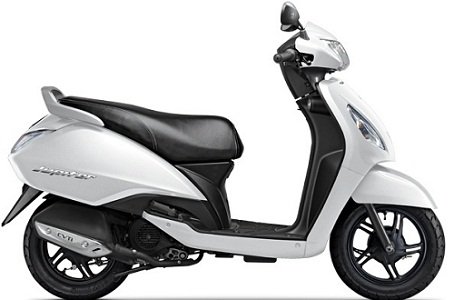 Jupiter is one of the best selling scooty of TVS two wheeler company. It comes in 109cc engine that gives 56 kmpl average. It generates max power of 7.80 bhp @ 7,500 rpm. The maximum weight of scooty is 108kgs.
Cost: Rs. 55,124 INR
1. Honda Activa 3G
Honda Activa has many variants, It is the most selling scooty in India. Honda Activa 3G is powered up by a 109.20 cc engine that generates a Max Power of 8 bhp @ 7,500 rpm. But the best part about this scooter is that it provides a fuel efficiency of 60kmpl on highway and about 50 kmpl in city. Its fuel tank has storage capacity 5 litres.
Cost: Rs 53k approx.
Conclusion:
The above mentioned scooters (scooties) are the best in class, as they have great fuel efficiency and efficient power as well. You can get anyone from the above mentioned list if you are ready to spend an amount of 50-60k.