Top 10 Best Movies of Yash (South Actor)
Upon entering the film industry, actor Naveen Kumar Gowda changed his name and also the entire face of Sandalwood cinema. Yash akka Naveen is commonly featured in one of the topmost and richest kannada actors.
His horseshoe style moustache and an alluring makeover every time he hits the big screen have made him every girl's secret crush, not just in South but worldwide. Though every movie he has played has won him multitude of honours, here's our pick of his all time Top 10 movies.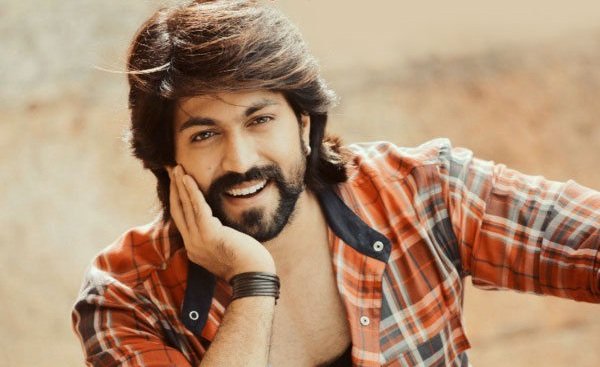 10. Lucky
This 2012 romantic drama marked the debut of the dental surgeon Dr. Suri as director in the Kannada cinema. Though the film carried a light script and a mono-dimensional plot, the light hearted touch to the scenes added another touch to it.
Lucky revolves around the love drama between male and female leads played by Yash and Ramya respectively. The storyline comes to an unusually cool climax with Gowri's dog Zoo Zoo uniting Lucky and her into a happy relationship.
9. Gajakesari
Depicting Yash in an all new epic avatar, Gajakesari nearly swept off the feet of audience. Its tight plot, realistic action sequences and timeless backdrops gripped the viewers and the critics alike.
Owing to its huge success at the Sandalwood box office, the film was also released in US, Japan, Hong Kong, Ireland, London, Germany, Canada and Singapore.
8. Masterpiece
Yash's Masterpiece truly recognizes him as the masterpiece of Sandalwood film industry. With action packed sequences, high-end suspense and full on thrill makes this 2015 drama truly a commercial success. The film also features guest appearances of Ekta Rathod.
Though the initial teaser posters of Yash wearing Bhagat Singh costumes, the film was expected to be a patriotic release, its plot revealed an entirely opposite script that indeed united the audience to the domestic box office. Also, Yash has lent his voice to one of the tracks Annange Love that was penned by Manju Mandavya.
7. Santhu Straight Forward
With this 2016 action drama, Yash leaded the way to yet another commercial hit. The film starring Radhika Pandit as Yash's love and screens Shaam as the villain between the two. The plot of Santhu Straight Forward directed by Mahesh Rao was highly inspired by the Tamil movie Vallu, however, it proved to give a jump-start to viewers' expectations.
Excellent theatrical performances of the actors, a crisp plot and blowing music scores of V. Harikrishna earned the film a handsome box office revenue of over 15 crores.
6. Drama
The rom-com thriller featured a star cast including Yash, Radhika Pandit, Sathish Ninasam and Sindhu Lokanath along with Ambareesh appearing in cameo role. With a box office revenue of 15 crores, the film became the highest grossing blockbuster of 2012.
Its music album composed by V. Harikrishna was also critically acclaimed as superhit, especially the song 'Chendutiya Pakkadali' sung by Sonu Nigam.
5. Raja Huli
Despite facing the competition from a major Bollywood release Krrish 3, Raja Huli gave a steaming opening at the box office. The movie was a Telugu remake of the 2012 Tamil film Sundarapadian by M. Sasi kumar. RH hit the big screen on 1st November 2013, the date co-inciding with Kannada Rajyotsava festival.
The comic drama portrayed a number of plot twists ending in a happy climax of the union of Yash's character Raja Huli and Kavari, the female lead played by Meghana Raj.
4. Mr. And Mrs. Ramachari
MAMR broke loose the ties of blockbuster successes in Sandalwood cinema. From numerous nominations, the film bagged over 15 award titles in Filmfare South, Zee Music, SIIMA and IIFA Utsavam. The romantic drama between Yash casted opposite Radhika Pandit also featured bang-on chemistry with little emotional strips rolling down the screen making audience's hearts spell wows every time the actors appeared.
Also, the music of the film composed by V. Harikrishna at that time became one of the most downloaded albums with over 3 lakhs downloads in 2015. Yash also lent his voice to one of the songs in the album named 'Annthamma' and another superhit song Upavasa was sung by topmost playback singers Sonu Nigam & Shreya Ghoshal.
3. Googly
Googly unfolds into a sweet love story with retro-like flashbacks and time leaps that took the audience to another world. The romantic tussles between Yash's character Sharath and Swathi played by Kriti Kharbanda wooed everybody with their simplistic yet refreshing charm screened over catchy tunes composed by Joshua Sridhar and Anoop Seelin.
The rom-com drama earned nearly 150 million at the box office and multiple nominations in 3rd South Indian International Movie Awards. Out of all the nominations, the film won SIIMA Award for Best Director & Best Lyricist Pavan Wadeyar, for Best Cinematographer Vaidi S and for Best Fight Choreographer Ravi Verma.
2. Moggina Manasu
This movie gave a lasting entry to Yash in Sandalwood. Depicting and dealing with issues of teenage alienation and ragging in colleges, the film's plot was highly appreciated by the audience and critics alike. The film grossed a box office collection of 12 crores over a 100-day long run.
MM was awarded with Filmfare for Best Film with Yash bagging the award for Best Supporting Actor. The film's direction and star cast were also honoured by Filmfare viz. Best Director for Shashank, Best Actress for Radhika Pandit and Best Supporting Actress for Shubha Pooja.
1. Kirataka
This 2011 comedy drama marked the first commercial success of its director Pradeep Raj, giving him a strong breakthrough in Kannada cinema. The film revolves around the romance of Nandeesha and Nethra, from neighbouring villages holding on to a long year relationship in rivalry. Female lead Nethra was played by the actor Oviya.
The background score composed by V. Manohar received many lauds, especially the song 'Dhanakku Dandaa' whose lyrics comprised names of 108 villages in Mandya District, the place where Kirataka was filmed. In the total run, the film made a 100-day run in Bengaluru and 50-day run in 20 Karnataka theatres.
Missed any of these? Go ahead watch over now!