Top 10 Best Movies of Neeru Bajwa (Punjabi Actress)
Neeru Bajwa is one of the leading Punjabi Actress in India. She is considered as one of the biggest Superstars in Punjabi Movies and has featured in many movies so far mostly in Punjabi Language but has also featured in Bollywood movies. Majority of her movies are commercially successful.
However, these are the Top 10 Movies of Neeru Bajawa.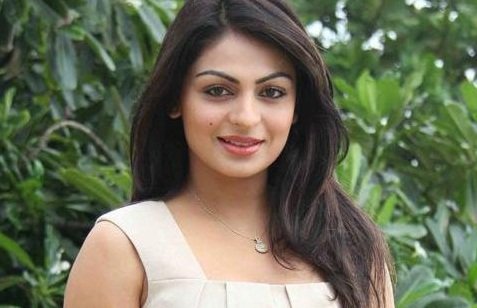 10. Mel Karade Rabba
This was one of the hit movies in her long list. The 2010 released movie talks about three young people and portrays the concept of Love, Friendship and Betrayal. The movie also had Jimmy Shergill and Gippy Girewal in lead roles.
9. Jihne Mera Dil Luteya
This is a 2011 movie in Punjabi that revolves around three young students and the love triangle. This was a huge commercial success and has Gippy Grewal, Diljit Dosanjh and Jaswinder Bhalla in the lead roles along with Neeru Bajwa.
8. Jatt and Juliet
This was a Punjabi Comedy movie released in 2012. It created huge success and is still one of the most popular movies in the Punjabi Movie Industry. It also featured Diljit Dosanjh and Jaswinder Bhalla in main lead roles.
7. Pinky Moge Wali
This was a romantic comedy released in 2012. The story line of the movie was about a small town girl who got herself kidnapped in the movie. The other actors in lead roles were played by Gavie Chahal, KS Makhan. It was a commercial success.
6. RSVP – Ronde Saare Viah Picho
This movie was based on a con who marries a dumps later only to fled away with the cash and jewelry. This was one of the milestone movies for Neeru Bajwa as she earned huge respect as an actress. The 2013 movie was a commercial success and also featured Harish Verma, Jaswinder Bhall in the lead roles.
5. Naughty Jatts
This is a movie about three young men who wants to pursue an innocent daughter of a strict major. This rom com was huge success and featured Arya Babbar and Roshan Prince among others in the lead roles.
4. Jatt and Juliet 2
This was a sequel to the Jatt and Juliet which was a huge hit. It took on the romantic story with the Punjabi Tadka. Rana Jung Bahadu and Jaswinder Bhalla are among others in the lead roles for this 2013 movie.
3. Dil Vil Pyar Vyaar
This was a romantic comedy flick released in 2014. The story line revolves around brothers who vowed not to marry until the eldest get married. The story takes turn when love comes to the life. The movie featured Gurudas Mann in the lead role as well.
2. Aa Gaye Munde U.K. De
This is another sequel movie of Munde UK De. The movie revolves around people from UK and the life in Punjab. The 2014 released movie was huge success and featured Gugu Gill, Khushboo Grewal alongside others.
1. Sardaar Ji
This is a story of an Indian Ghost Hunter and is released in 2015. This is one of the huge successful movies of Neeru Bajwa. Jas Heer and Diljit Dosanjh are among the others who featured in the movie.
Neeru Bajwa is a Canadian born Indian who debuted with Dev Anand in Bollywood movie Main Solah Baras Ki. She has also featured in many Daily Soaps. She recently featured in the Bollywood movie Prince alongside Vivek Oberoi.