Maruti Suzuki is one of the oldest company in India which has gained trust of large number of customers along with its immense popularity even today. It continues to reign the world of car and motors.
Here are top 10 Maruti Suzuki cars in India:

10. Maruti Suzuki ALTO 800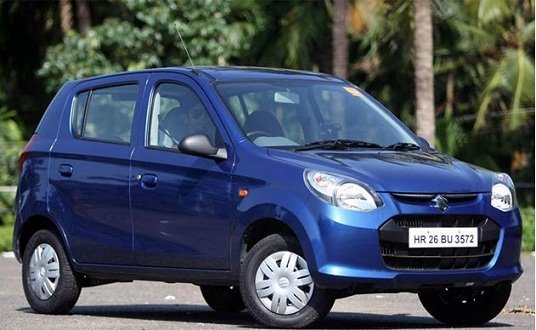 It is a budget car with a hatchback model, which is superiorly designed with a whole new avatar. It flaunt the powerful 0.8 L F8D I-3 engine which gives a superior performance and gives amazing speed with its 5 speed manual. It has front wheel drive and its comfortable driving, led it to be one of the bestseller car in India. It ranges between Rs 2.45 to 4.01 Lac.
9.  Maruti Suzuki Alto K10
It is a new generation car which is designed with complete feature and body enhancement with 1 L 3 cylinder K series engine for high speed and good performance. It gives a maximum power output of 67 bhp along with a torque output of 90N. It has a 5 speed manual gearbox and an optional AMT gearbox. It is a fresh hunchback model wit better rear boot styling. It ranges between Rs 3.13 to 4.35 Lac.
8.  Maruti Suzuki Celerio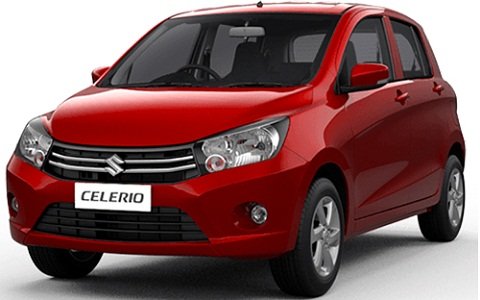 It is an affordable and complete family car, which comes with automated manual gearbox, excellent fuel capacity along with extensive features in the interior. It has a boot size of 235L with features like power steering, central locking and adjustable rear mirrors. The design is made in hatchback style for intimating looks. It comes in both petrol and diesel variant. It is priced between Rs 3.89 to 6.10 lakh.
7.  Maruti Suzuki WagonR
It is one of most sold maruti car which is a hatchback style and its budget and affordable range has made it one of the favourite pick. The new Wagon R consists of 998 cc 3 cylinder K-10 engine which has 67 bhp for high performance. It has both the petrol and the CNG version with difference in their ratio of performance. It has spacious interiors and comfortable seating. The price varies from Rs 3.63 to 4.97 Lac.
6. Maruti Suzuki Ertiga
 It is also strong model which comes in both petrol and diesel variant, which is considered as LUV – Light Utility Vehicle. It comes with amazing aerodynamics with 15 inch alloy wheels and an inbuilt fog lamps along with classy tail lamps. The petrol variant comes with 1.4 L K14B VVT engine with 93.7 bjp and the diesel variant comes with 1.3 L DDiS engine with 88.7 bhp. It comes in the range of Rs 5.99 to 9.57 Lac.