5. Europabrucke – Austria
Aside from the Swiss, the people of Austria are also wildly and dangerously adventurous. This is why they constructed another venue for bungee jumping. This time, the jump-off point is more than 600 feet above the ground and the place means "European Bridge" in English. It is located near the border of Austria and Switzerland.
4. Rio Grande Bridge – New Mexico, United States of America
At close to 700 feet, the Rio Grande Bridge is an ideal jump-off point for those looking for a sense of thrill and adventure in this midwest state. However, since this bridge is open to traffic and is not really a theme park of sorts, bungee jumping is only permissible once a year, with officials from idaho organizing this once a year event.
3. Bloukrans Bridge – South Africa
The Bloukrans Bridge is 718 feet above ground and is located in a remote district in South Africa. It once held the record for being the jump-off point of Scott Huntly, who jumped from this point more than 100 times in one year. This bridge has also gained the attention of renowned personalities like Prince Harry of England.
2. Verzasca Dam – Switzerland
If you are ready to jump off from a 721 feet height in wintry weather, then go ahead and try bungee jumping from the Verzasca Dam in Switzerland. This is one of the highest jump off points in the world and is definitely not for the faint-hearted. Jump at your own risk.
1. Macau Tower – Macau, China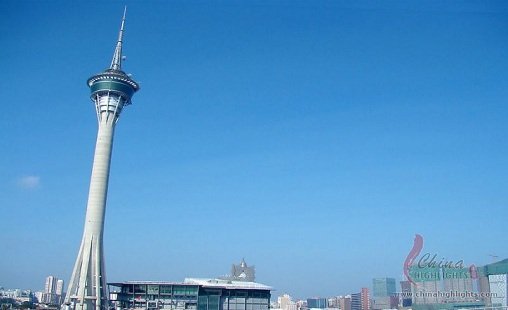 Macau is first and foremost known for its casinos and plush hotels. But not too many people know that it is also home to one of the highest bungee jump off points in the world. Measuring 800 feet above ground, this is indeed the best jump off point to anyone who wants to try bungee jumping!