BMW is a brand that defined elegance, style, comfort and mind blowing performing. The German Car Manufacturer has been able to considerably woo the Indian Market, with increase in sale consecutively throughout these years.
Top 10 pick for BMW cars in India are
10. BMW 1 Series
It is one of the cheapest editions from luxury market with rear wheel drive and the extended bonnet is a definite eye catching attraction. It offers LEDs for both tail and head lights with extensive dynamics of mechanism. It gives you 1.6 L turbo charged petrol engine with 100kW of power and 220Nm of torque. Interior is comfortable and spacious for good experience and long journey. It is priced around 29.9 Lac.
9. BMW 3 Series
It is an amazing and classic Sedan and SUV combination with looks that exclusively woos the onlooker with level headed interiors including 360 degree surround view camera system, display for navigation and power steering for effortless driving. It has both diesel and petrol variants where the 320d model is a diesel variant. The price of car varies from Rs 35.9 to 42.9 Lac.
8. BMW X1 Series
It is sporty and eclectic SUV from BMW which has precise steering along with a power pact engine. It has comfortable and spacious interior for utter comfort. The turbo 2.0 L 4 cylinder engine with 228 hp gives exceptional good speed along with automatic all wheel drive. It has engaging chassis which looks brilliant. It ranges around Rs 37.9 Lac.
7. BMW X3 Series
It is available in both petrol and diesel variant which comes in exclusive impressive look for a perfect SUV feel. It has performance of a crossover with 3 types of turbocharged engine – 240 hp 2.0 L four, 300 hp 3.0 L six and 180 HP 2.0 L diesel four engines for excellent speed and performance. It has 8 speed automatic drive. It ranges between Rs 35.9 to 42.9 lac.
6. BMW 5 Series
It is a sedan styles car from BMW which gives a brilliant and amazing look with its extended bonnet and suave chassis. It is a luxury with turbocharged engines with eight speed automatic drive. It has powerful engine that allows a speed of 0 to 100kmph in 7.9 seconds. The interiors are minimalistic yet comfortable and highly spacious. The sedan one must absolutely aim for ranges between Rs 48.9 to 59.9 Lac.
5. BMW X5 Series
It is a gorgeous SUV, with perfect style and amazing chassis to give it a brilliant look. The variant comes with different engine power with 300 hp turbocharged inline six as standard. It has turbo 4 cylinder with 308 hp electric motor. It has comfortable and spacious interiors. The SUV is priced at Rs 65.9 to 72.9 Lac.
4. BMW Z4
It is very exquisite and stunning with a complete exterior beauty that features a sporty look with its extended bonnet and roof open style. The base model comes with 2.0L four cylinder along with six speed or 8 speed automatic drive. Also features 3.0 L petrol engine which runs the car effortlessly with 400Nm of torque. The price may range between Rs 74.9 to 75.9 Lac.
3. BMW 7 Series
The car is to be revealed in Auto Expo 2016, which gives a luxurious feel with amazing chassis design and completes the look of the Sedan styled car. The body structure has more carbon fibres and features iDrive 5.0 Infotainment system along with BMW Hand Gesture control and good safety features. It is expected to have a 544bhp with engine power of 5972 CC. The price is going to vary between Rs 92.5 Lac to 1.9 Cr.
2. BMW M series
It is a scintillating and most alluring Sedan that is definite to attract Sedan lovers. With cutting edge technology, it has powerful biturbo engine of 3.0L with 493 horse power. It gives speed of 0 – 100kmph within 3.7 seconds with a limit of 305 kmph. It has spacious interiors and comfortable for a long journey. It is priced between Rs 1.2 to 1.7 Cr.
1. BMW I8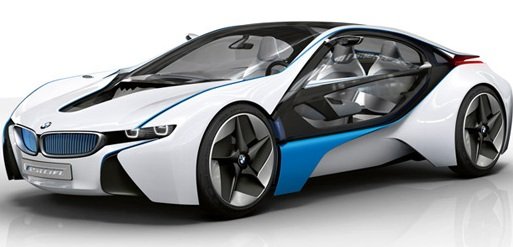 The classic sports car style and look, which dynamics and aesthetics for smooth and powerful ride. The swan wing doors along with classic 4 seated interior makes it one of the most desirable BMW car. It has turbocharged engine with two electric motors for 357hp and speed of 120 kmpl. It is desirable but comes with a price , with the hybrid variant starting from Rs 2.3 Cr.