Things To Consider For Healthy Eyelashes
It wouldn't be wrong to say that eyelashes are often one of the most neglected parts of a skincare routine. Yes, we apply a lot of mascara on them to make then look longer and thicker. Yes, we curl them to make them look more voluminous. But after a whole day of all layering mascara and curling – how do we actually care for them?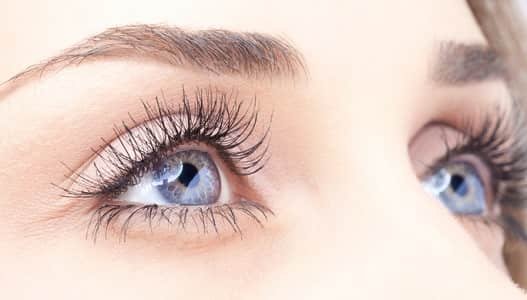 Eyelashes are hair – natural hair that is found on the top and bottom of our eyes. Typically, you have around 150 lashes on your upper lid and 80 on the lower lid. Given the fact that eyelashes contribute significantly to our makeup looks, it is equally important to care correctly for them, as you would for the rest of your face. Here are a few ways through which you can make your lashes happy and healthy. You can look for fake reliable fake eyelashes in case yours get damaged.
1. Opt for a Lash-friendly mascara
A lot of mascaras may have drying ingredients that could affect the health of your lashes, such as ethyl alcohol. Frequent use of mascaras containing this ingredient can lead to breakage. Also, a waterproof mascara is a no-no. This type of mascara is also extremely drying, not to mention it is really difficult to remove, resulting in tugging on the lashes which also leads to lash breakage (more on that later). So whenever you buy a mascara, do read up on the product and choose wisely
2. Remove Mascara – Every day and all the Way!
Because mascara can be hard to remove, we often just give up on it because it seems like too much work. However, just imagine what all that product is doing to your lashes! Leaving makeup on, going to sleep, and then reapplying product on the same lashes is a recipe for disaster, not to mention a breeding ground for bacteria. Choose a makeup removing balm or cream that is gentle on the lashes and eyes and can easily be worked with. Remember – lashes are hair – would you leave your hair unwashed and gasping for hydration?
3. Be gentle
How often have you just given up trying to clean your lashes gently and just resorted to tugging and pulling at them because there seems no other way to get off that waterproof mascara? A lot more times than we would care to acknowledge. Tugging on lashes cause breakage, not to mention that you are actually pulling on the sensitive skin of your eyelids! Tough mascaras can be removed by choosing cream or oil cleansers. These formulations first break down the formula of the product and then make it easier to clean. Pro tip- leave on the cleanser for a few seconds before rubbing it in. give time to the cleanser to work.
4. Aftercare
So now that you have cleaned your lashes, don't forget to hydrate and condition them. Like said before, they are hair and if you want hair to be healthy and strong you must treat it right. Use castor oil or a lash serum and show those lashes some love.