Poker fans worldwide know in recent years, the game has become popular. Thanks to technology, players can enjoy the game from anywhere, anytime. It has led to the rise of online poker tournaments, making competing against millions of players easier.
Growth of the Online Poker Market
The first online poker was established in the late 1990s, and players loved it. In the early 2000s, more sites emerged, and the online poker market was shaping up. The industry exploded in 2003 through the televised World Series of Poker(WSOP). The contest winner was Chris Moneymaker, an amateur who won a $2.5 million cash prize. His win surprised many, but it led to more users joining online poker. The number of new sign-ins on different platforms increased, leading to the industry's rapid growth.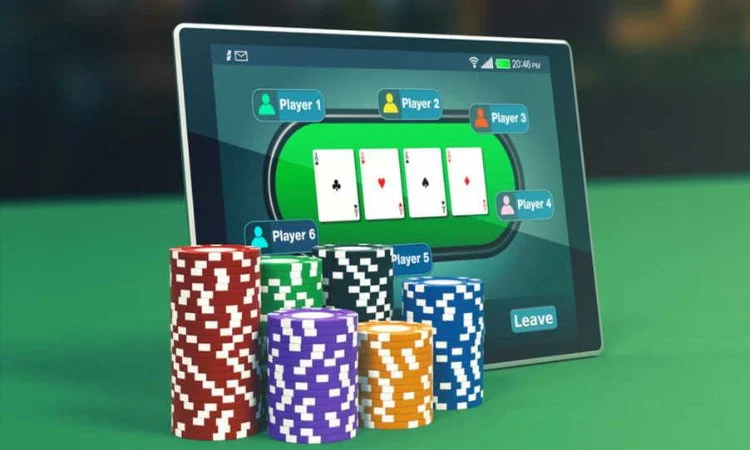 The ever-increasing adoption of smartphones and increased internet connection spread will continue driving the market growth. The number of internet users continues growing hence the prediction of immense poker market growth.
Future of the Online Poker Market
In the future, several trends will shape the future of online poker. The biggest is the expansion of the online global gaming sector. A new ready market for online poker operators has been created. Another trend is blockchain technology, which can potentially revolutionise the sector. It will provide a transparent, secure, decentralised platform for players to participate in games and transactions.
What Are the Reasons Behind Online Poker Tournaments' Popularity?
Poker tournaments are becoming popular day by day worldwide. More and more contests are emerging to satisfy the high demand. The following reasons explain why?
1. Consistent Tournament Fees
The online poker tournament, in its old-school formats, continues offering easy-to-comprehend rake rates. It has remained unchanged over the decades. Due to this, players of all skill levels become familiar with contest fees charged by poker sites. They can also know how much investment they will require to reach the prize pool.
2. Likelihood of Significant Returns on the Small Investment
Most professional players consider successful cash games at the top of the online poker hierarchy. However, online contests entice recreational players because of the low buy-ins offering big payoffs. It's a trend that applies to live tour              naments, where the big players of online poker sites host flagship events every week. They give players with small buy-ins a chance to get to a big final table which could result in a prize exceeding a similar cash game buy-in.
3. Convenience
The Internet offers comfort and convenience, and online poker contests are no exception. Local live events depend on attendance, but online Poker is possible from a mobile phone, PC or tablet to compete for huge prizes. Besides all the other factors, this is the main one contributing to the popularity of online poker.
4. Easy to Suit Your Schedule
On most platforms, there are all types of poker tournaments and games to enjoy 24/7. The players are at liberty to play any game, anywhere, anytime. It can be Teen Patti, Texas hold 'em, Omaha, or Rummy. The choice depends on them.
Online poker suits people from different professions. These sites offer a variety of contests and cash games at night that allow them to enjoy themselves before retiring to bed. It gives them a fantastic time to cool off after a long day at work.
5. Rise in Mobile Gaming
Mobile gaming has been on the frontline in the growth of online poker. Most sites have mobile apps that enable players to access and enjoy the game on their smartphone or tablet. Therefore, online poker has become more available than it has ever been. It has helped attract more people, especially the new generation. Players can download real money game apps to start their journey.
6. Increasing Popularity of Esports
The growing Esports market has also mainly contributed to games such as the League of Legends World Championship and The International Dota 2 Championship. These two offer multi-million dollar prize pools, which attract a considerable crowd worldwide. Although poker is not an Esport, it has the same attributes, such as the need for skill and strategy. Due to this, gamers from Esports are getting attracted to poker and joining the community. They enrol in big tournaments to try their luck and win cash prizes.
If you are a beginner in poker game and want to participate in a poker tournament, you need to understand how to play poker and game rules first. Online poker tournaments have revolutionised the sector by digitising the whole thing. It has brought the game to its customer base on an online platter. Today, everyone can play poker from their offices, homes, and schools on their phone or laptop.