Top 10 Best Lipstick Brands in India
Lipstick is a vital part of the makeup kit of women and every woman wants nothing but the best for her lips. There are many top brands of lipsticks available in the Indian market, which are adjudged on the basis of their quality as well as variety.
How to select the right lipstick for you?
Choosing a lipstick can be very daunting for a novice so this small guide will help you to determine ways you can choose the right lipstick for yourself.
Skin tone – Determine the kind of skin tone you have from the usual tones such as fair, light, medium, tan and deep. For fair or light skin tone, lipstick shades of light pink, nudes, peach and corals look great. For medium skin tone, cherry red, berry, mauve colours are good to go. Tan skin tone totally rock the bright red, deep pink, and coral shades while deep skin tone looks great with dark based reds, caramel, plum, and wine.
Skin undertone – These are classified under cool, warm and neutral. In case of fair or light skin, cool undertones like nude and mocha look great while peachy nudes and pale pink appear gorgeous in case of warm undertone. Similarly for medium, deep and tan skin tones, the cool undertones like cranberry or pink shades and wine shades look great while for warm undertones bronze or copper shades appear beautiful.
Shape and size of your lips – In case of top heavy lips apply brighter shade of lipstick on bottom and slightly darker tone on upper lip. For lower heavy lips, you can apply any shade that matches your undertone and also apply lighter nude shade in the centre of the top lip. People with asymmetrical lips can use a pencil of the similar shade to outline their lips. Also if you have thin lips, avoid flashy dark colour and try creamy lipsticks and for plump lips avoid glossy and light glittery colours.
Here is a list of top 10 lipstick brands in India:
10. Elle 18
Among the top 10 lipstick brands in India is Elle 18, a brand meant to cater particularly to young Indian girls and women, with its fabulous vibrant range of colors and affordable prices. The price starts at a reasonable Rs 110.
9. Chambor
Another popular lipstick brand in India is Chambor, which brings a wide range, in both matte and moisturizing bases. The lipstick has qualities such as hydration, sun protection and anti ageing effect. The price starts at Rs 695.
8. Chanel
This international brand is a top end product, which excels in quality but is suitable only for those who are willing to spend a lot of money. Coming at a price of around Rs 2000, Chanel smells wonderful and has moisturizing action, but its price is usually a discouraging factor for women.
7. NYX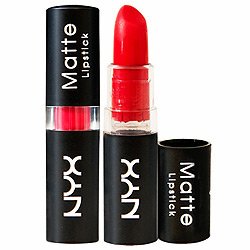 Somewhat newer brand in the Indian lipstick market is NYX, which has launched two ranges. The quality is top rated, but the drawback of this brand is that it is not easily available in the market. The price starts at nearly Rs 350.
6. MAC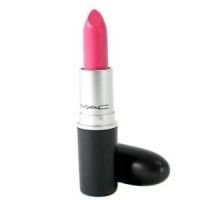 MAC is a great choice for those looking for variety in colors and textures, without any botheration about price as these are priced above average, starting at Rs 990. MAC lipsticks are available in warm and cool tones and you can pick the one which suits your skin tone.
5. Colorbar
Featuring next on the list of top 10 lipstick brands in India is Colorbar, which offers great variety in vibrant shades and ranges, besides making reasonably priced option, well liked by young girls in particular. The price range starts at an affordable Rs 250. Colorbar matte range is quite popular.
4. Loreal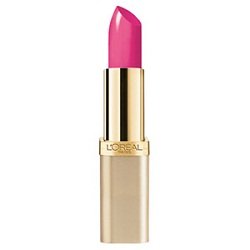 The international brand Loreal is the next to feature on the list of top 10 lipstick brands in India. The brand does not have much to offer when it comes to product ranges, but the excellent product quality is the reason of its popularity. Loreal takes care to showcase the shades which suit the Indian skin tone to the best. The price range starts at around Rs 800.
3. Maybelline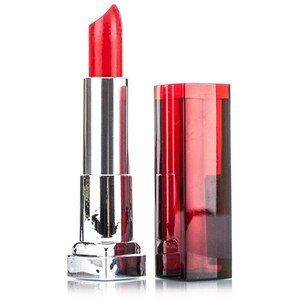 Besides being the top choice for mascaras and kohl pencils, Maybelline is also one of the most well known brands of lipsticks in India. The brand is freely available in the Indian market, which in addition to it availability in a wide array of colors and pocket friendly prices, accounts for its popularity. The price starts at nearly Rs 300.
2. Revlon
Another popular lipstick brand is Revlon, which caters to those women who are willing to spend a little more. Available in 8 diverse ranges, Revlon lipsticks are priced between Rs 485 and Rs 935. The products boast of top quality, which is the reason why women seldom pay heed to the price factor in this case.
1. Lakme
One of the oldest and most trusted lipstick brands in India is Lakme, which showcases a wide range in colors as well as prices to take your pick from. The price starts at Rs 225 and reaches up to Rs 575, which makes it pocket friendly, in addition to offering best quality within budget.
All these lipstick brands are quite popular and most of the Indian women desire them to be a part of their makeup kits.