Teri Meri Ikk Jindri ZEE TV Serial Wiki, Story, Timing, Cast Real Name
Teri Meri Ikk Jindri is a new ZEE TV Indian Drama series. It is a love story between two love birds Mahi and Jogi. Most of the shooting to date is done in Amritsar, Punjab. The show appears realistic. The recent responses by the audience are intermediate. If you want to know more details of the show cast, story, and timings; make sure to read the following points: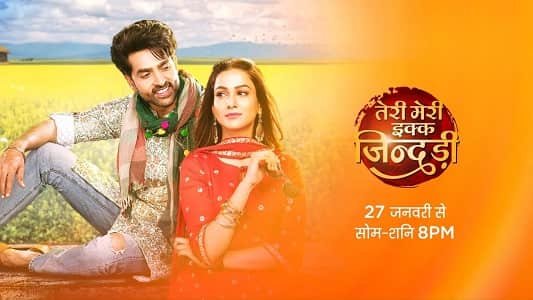 Wiki:
It is a Hindi Romantic drama series of two Punjabi people- Heer and Jogi. The show is produced by Prateek and Suman Sharma under the production banner- LSD Films. The direction is given by Prateek Shah. The show was first telecasted on ZEE TV on 27th January 2021. There are 31 episodes of this show available at present.
Story:
It stars the male and female lead from Punjab. Both of them have very contrasting personalities. On one hand, where Mahi is an over-ambitious girl, Jogi seems to have no such goal. He is tension-free and flirts with Mahi. It will be interesting to see how Mahi and Jogi finally decide on each other against society.
Timing:
The current timing of the show is 8 pm. It comes from Monday to Saturday on ZEE TV. You can also tune to this show on ZEE 5. It is easy to access all the missed episodes on the OTT platform. The screenplay time per day is approximately 20 minutes. There are no changes in timing since the beginning of the show.
Cast Real Name:
Mahi Chopra by Amandeep Sidhu.
Joginder Singh Arora by Adhvik Mahajan.
Bishno by Jaanvi Sangwan.
Roopa by Vishwapreet Kaur.
Priya Pankaj Singh by Netra Kapoor.
Pankaj Singh by Shahbaaz Abdullah Badi.
Madanlal chopra by Manoj Dutt.
Seema Chopra by Saniya Nagdev.
Dharamlaal Chopra by Mandeep Kaur.
Pratap Saigal by Manoj Chandila.
Shalu Saigal by Shyn Khurana.
Deepak Sood by Raj Khosla.
Renu Sood by Coral Bhamra.
Akaash Chopra by Arunim Mishra.
Arjun Rai by Akash Mansukhani.
Rai Sahab by Sanatan Modi.
Laado by Puvika Gupta.
Gulshan by Manish Verma.