Asian Paints is the title sponsor of the ninth season of Super Singer, an Indian Tamil language reality singing competition first broadcast in 2006. Vijay TV airs the show in India, and other networks carry it internationally. The show is part of the Super Singer Television show on Vijay TV, along with its spin-offs such Super Singer Junior.
Started in April 28, 2006, a series of auditions around Tamil Nadu have been held in an effort to find the greatest playback recording talent & singing talent in the state. Chosen competitors are expected to compete in multiple rounds of the competition, often focused on a concept for a specific week, with the ultimate goal of being chosen to appear in the season finale of the show.
Competition winners and runners-up have been granted monetary awards, gold, and even real estate properties as prizes. There have also been offers to perform in upcoming Tamil films. The ninth season of Super Singer is presently airing on Vijay television.
List of Super Singer Tamil Winners of All Seasons
Season
Winner
Runner Up
Super Singer Tamil Season 1
Nikhil Mathew
Anitha V. Karthikeyan,

Sowmya Mahadevan

Super Singer Tamil Season 2
Ajeesh
Ravi and Renu
Super Singer Tamil Season 3
Sai charan
Santosh Hariharan, Sathya Prakash
Super Singer Tamil Season 4
Diwakar
Syed Subahan, Sarath Santosh
Super Singer Tamil Season 5
Anand Aravindakshan
Fareedha, Rajaganapathy
Super Singer Tamil Season 6
Senthil Ganesh
Rakshitha, Malavika
Super Singer Tamil Season 7
Murugan
Vikram, Punya,

Sam Vishal

Super Singer Tamil Season 8
Sridhar Sena
Bharat K Rajesh,

Abhilash Venkatachalam

Super Singer Tamil Season 9
Aruna Sivaya
Priya Jerson
Here is a complete list of Super Singer Tamil Winners of all seasons.
Season 1 of Super Singer Tamil Winner- Nikhil Mathew (2006)
In 2016, during the months of March and April, the very first season of popular Airtel Super Singer was shown on television. Chinmayi, a well-known playback singer, and fellow musicians Anuradha Sriram, Unnikrishnan, and Srinivas served as judges.
Nikhil Matthew won the first season and provided his singing voice for the Harris Jayaraj musical Bheema, which was included in a tamil film. Anitha was named first runner-up, and Sowmya Mahadevan was named the jury's favourite.
While recording the song "Enadhuyire" for the Tamil film Bheema with music director Harris Jayaraj, Season 1 winner Nikhil Mathew got formally launched as a playback vocalist. D. Imman, the music director for the Tamil film Marudhamalai, gave Anitha V, the runner-up and audience favourite from Season 1, her first official introduction as a playback singer.
Season 2 of Super Singer Tamil Winner- Ajeesh (2008)
Beginning on June 27, 2008, the second season of the Super Singer competition was broadcast, with judges Sujatha, Unnikrishnan, & Srinivas. Ajeesh won the second season, and he was given the opportunity to provide his voice to a movie set in Goa. Ajeesh sang his first song in a musical by Yuvan Shankar Raja, and he went on to lend his voice to numerous films. The runner-up spot went to Ravi, and the second runner up title went to Renu.
As a result of his victory, Yuvan Shankar Raja selected Ajeesh to perform the song "Idhu Varai" from the Tamil film "Goa" on the film's soundtrack.
Season 3 of Super Singer Tamil Winner- Saicharan (2010-2011)
The 2010 edition of Airtel Super Singer featured its third season of competition, judged by the same trio of Sujatha, Unnikrishnan, and Srinivas as the previous two seasons.
Saicharan not only came out on top among the top 20 competitors, but he also has the golden opportunity to have his voice featured in the upcoming Tamil film Sattai, which will be recorded at the Imman Musical Studios. Third season's runners-up included Santhosh Hariharan & Sathya Prakash, both of whom have lent their voices to film soundtracks.
Season 4 of Super Singer Tamil Winner- Diwakar (2013-2014)
In 2013, the competition's fourth season was held in a spectacular fashion, with judges Unnikrishnan, Sujatha, and Srinivas all returning to the bench. This was a fascinating competition that ultimately narrowed down to a final five. Season 5 Super Singer Diwakar was awarded a Chennai mansion worth Rs. 75 lakhs for his efforts.
Soon after claiming victory on Vijay TV, the singer quickly laid down his vocals for the upcoming Man Tamil film. The other two competitors who have announced themselves as runners-up for the fifth season are Syed Subahan & Sarath Santosh.
Season 5 of Super Singer Tamil Winner- Anand Aravindakshan (2015-2016)
Midway through 2015, production on the fifth season of Super Singer began, and the show aired all the way until Match 2016. The championship match was planned for March 2016 in Chennai.
Season 5 of Super Singer has a new champion: Anand Arvindakshan. He sang so beautifully in the final that he was awarded a mansion in the final for 75 lacs rupees. His extraordinary abilities opened doors for him in the field of playback singing. Playback singing for blockbuster Tamil movies like "Kodi," "Boomerang" and "Lakshmi,"  are among his many credits.
After the season premiere, social media users began accusing the Indian television network STAR Vijay of unethical practices. Users on social media voiced their concern that the channel was not upfront about the reality that the winner of the competition was already a skilled playback singer, and the station was criticized for not disclosing this information to viewers.
Season 6 of Super Singer Tamil Winner- Senthil Ganesh (2018)
In 2018, a new crop of young, talented singers took the stage for Season six of Super Singer. Senthil Ganesh won Season 6 and received a 50 lakh villa as his prize. After hearing his rendition of "Naattupurapaattu," the crowd began to adore him. Senthil Ganesh has developed into one of Tamil cinema's finest playback singers.
Season 7 of Super Singer Tamil Winner- Murugan (2019)
Murugan, better known by his stage name Mookuthi Murugan, has won the seventh season of the prestigious Super Singer competition. He took home 50 lakh after impressing the judges with his regal and powerful voice.
As a singer from the country, he is an example to many others that they can make it big. The chance to record playback with the legendary composer Anirudh Ravichandran is part of his ultimate reward.
Season 8 of Super Singer Tamil Winner- Sridhar Sena (2021)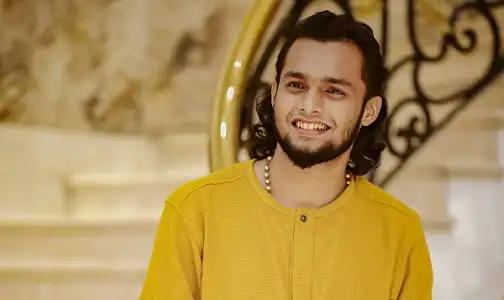 Super Singer Season 8, premiered on Star Vijay for a whopping six hours on January 24, 2021, and it was nothing short of spectacular.
Season 8 of Super Singer goes to Sridhar Sena. This season took place in 2021. He was eager to begin his career in the music business after just winning the competition.
Sridhar Sena won the eighth season of Vijay TV's Super Singer and was awarded 10 lakhs. He also got to perform a song written by Anirudh Ravichander for an upcoming movie.
The season's runner-up, Bharat K. Rajesh, received Rs 3 lakhs and an additional Rs 50,000.
Santhosh Narayanan placed Abhilash Venkatachalam in third place. He was awarded a monetary prize of Rs 2 lakh and said he would use it to help individuals who had been impacted by COVID – 19 Pandemic.
Season 9 of Super Singer Tamil Winner- Aruna Sivaya (2023)

Star Vijay began airing Super Singer 9 on November 19, 2022, and the show ran every Sunday and Saturday at 18:30 IST for nine consecutive months. They'll be back with Ma Ka Pa Anand & Priyanka Deshpande as hosts again this year. The judges from last season—Anuradha SriRam, Shweta Mohan, Unni Krishnan,  & Benny Dayal—are all back for another go. The last episode was aired on 25 June 2023. The show was won by Aruna Sivaya and the first runner-up of Super Singer 9 was Priya Jerson.
Bottom Line
The Tamil language version of the singing competition Airtel Super Singer has a large fan base. Since 2006, it has been aired on Vijay television's annual talent search for the best new singers. This program helps the best vocalists in Tamil Nadu break into the international playback singing industry.