Robert Vadra Net Worth, Biography, Age, Height, Wife
Robert Vadra is a well known businessman from India and his biggest claim to fame is that he is married to Priyanka Gandhi from the illustrious Nehru-Gandhi clan. This marriage made Robert Vadra one of the most influential people in the country. There are plenty of controversial reasons for which he has been in news, particularly the land deals carried out with DLF Group.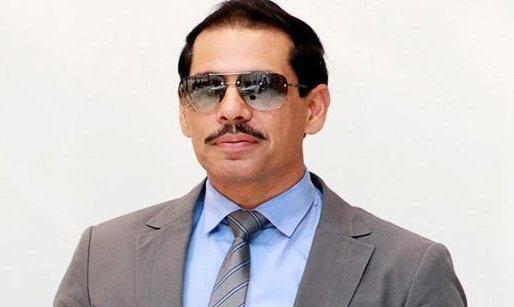 Net Worth: $ 2.1 billion
Income Sources: The sudden acquisition of huge wealth by Robert Vadra has been a matter of interest. He started as a small time imitation-jewelry businessman and went on to invest in real estate with the famous DLF Group. He has also entered other businesses, including hotel industry. He owns a company called Skylight Hospitality Pvt Ltd, in which his mother is a stakeholder. He also has 20% holding in Unitech, a company involved in the 2G Spectrum controversy.
Born: 18th April, 1969
Height: 5 feet 4.5 inches
Marital Status: Married to Priyanka Gandhi since 1997. The couple has two children, Raihan and Miraya.
Personal Background
Robert Vadra was born in Moradabad, Uttar Pradesh, with his father Rajendra Vadra running a handicraft business there, while his mother Maureen was a Scottish by birth. His father originally belonged to Sialkot in Pakistan but moved to India with his family after the Partition. He did his schooling from The British School in New Delhi. Robert Vadra had two siblings, Richard and Michelle, both of whom are no more. His personal tragedies did not end here, as his father was found dead in a Delhi guest house in 2009. Robert and Priyanka met through a mutual friend and decided to get married, despite the opposition from Robert's father. Though he is married into an influential political family, Robert has nothing to do with politics and focuses only on his business.
Career Graph
Robert Vadra started small with a business dealing in artificial jewelry, but he soon became the owner of one of the biggest conglomerates in the country. Also, he had his own set of advantage after becoming the member of the first political family of the country. He has a number of profitable ventures in his name, such as his involvement with DLF projects and ownership of several businesses like Real Earth Estates Pvt Ltd, North India IT Parks Ltd, Sky Light Realty Pvt Ltd and Sky Light Hospitality Pvt Ltd. Robert Vadra has his own share of controversies, as he became a multi millionaire overnight, but evidence points out that he has got his favors because of being married into the Gandhi family. His name has been involved in multi crore real estate scams carried out with DLF and he has also been accused of getting out of turn favors with massive bank loans, which have been made interest free for him. He has been making heavy bargains with DLF Ltd and exchanging them for political favors with this company. He has accumulated staggering wealth with his businesses as well as controversial deals.