Wikipedia describes the Odia film business, also known as Ollywood, as the Indian film industry that produces films in the Odia language and is based in Bhubaneshwar & Cuttack in the state of Odisha. Odia and Hollywood have been combined to form the fictitious term  Ollywood.
The Odia TV industry is located in the state of Odisha, in the city of Cuttack. Due to its proximity, it has a lot in common with Bengali cinema. There's no denying the extraordinary and unique nature of the local talent pool. There are many notable Odias to mention, but here we will focus on the most attractive and popular Odia Serial Actresses.
Best Odia Serial Actress Name List
1. Archita Sahu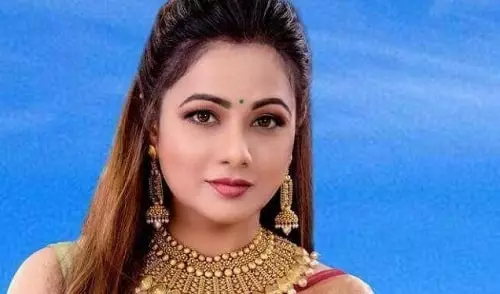 Archita Sahu is a well-known name in Odia Films as an actress, model, & TV host from India. She placed second at the 2013 Kolkata edition of Femina Miss India. 4 Odisha State Movie Awards are among her many honors for acting.
Her birthplace is Bhubaneswar, Odisha. She earned a Bachelor of Technology from KIIT University and a Doctor of Medicine from D. M. School. She won the title of Miss Kalinga in 2004. She competed in the 2013 edition of Femina Miss India of Kolkata, and placed in the top two.
2. Jasmine Rath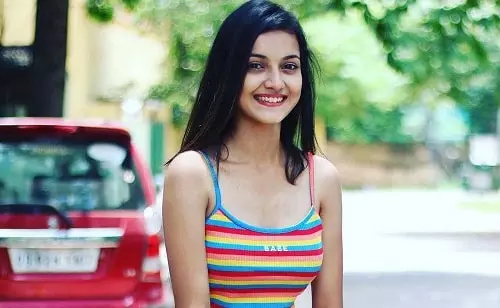 Known for her roles in shows like Sargam, Maa Jahara Saha, Maya, & Krishnamma Kalipindhi Iddarini, Jasmine Rath has a thriving career on Odisha Television. She is born and brought up in Bhubaneshwar. On 10 January, 2002, she was born.
She received her undergraduate degree from Bombay University after attending the Prabhujee School in Bhubaneshwar.
In the latter part of 2019, Jasmine made her acting debut in the Odisha Tv Industry with the Zee Sarthak TV serial Sargam.
In 2020, Jasmine portrayed the lead role of Rudri in the Taranga TV channel's Maya serial.
The following serial she appeared in was Maa Jahara Saha. Jasmine made her first appearance on Telugu television in 2023 on the Star Maa channel in a show called Krishnamma Kalipindhi Iddarini.
3. Lipsa Mishra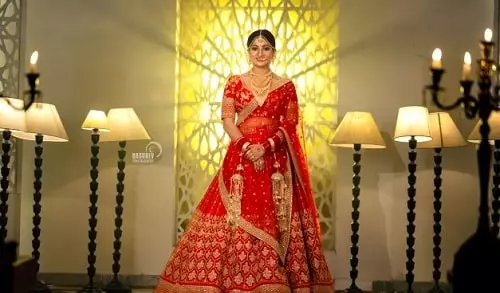 She is a TV serial Indian actress who hails from the state of Odisha. She made her acting debut on Tarang TV's Kichhi Luha Piejae Otha. She was given the opportunity on Tarang TV's reality show Big Break. Maya, an Odia film, marked her Ollywood debut that same year, 2015. She went on to appear in several Odia serials, including those airing on Zee Sartha, Tarang TV, and MBC TV.
She had won Award from Zee sarthak sankar two times and has worked in more than 30 films, television serials and also in music videos in hindi and odia language.
4. Dipika Tripathy
This Odia superstar has starred in such films as Gapa Hele Bi Sata, Tiger, and Fear of the Year. She made her debut as a singer, but quickly pivoted to acting and singing in films and TV shows. 'Force Garuda' was her debut TV series. ' Akhire Akhire' was her first film in the Odia language. She has acted in films of varying genres, including the Hindi film Jungle Cry and the Bhojpuri film Dabang Sarkar.
5. Sivani Sangita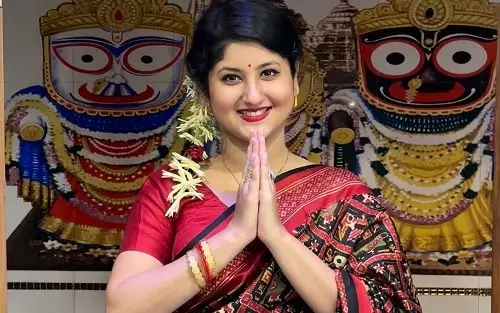 She first gained fame as a kid actress in movies and television shows. She is reportedly attending graduate school for her concentration in mass communication and journalism. In addition, she is a skilled learner who has studied both Western and Odissi dance. 'Mitare Mita' was her debut feature film as a young Odia actress and actress.
In 2017, she was the main attraction in the film "Sister Sridevi." Debi and Badhu, two popular Indian soap operas, feature her regularly. The Odia movie "Salesman of the Year- Prem Kumar" in which she had a pivotal role, won several awards.
6. Jina Samal
She has a strong fan base in Odia and is widely regarded as among the most beautiful and talented actresses in the region. She rose to fame after starring in a number of popular Odia TV shows, including Tulasi, Apa, and Kemiti A Bandhana. Her first film was "Pheria Mo Suna Bhauni," and she has since appeared in Kan Kala Se, Jhiata Bigidi Gala, & Dream Girl, all of which are in the Odia language.
7. Bidusmita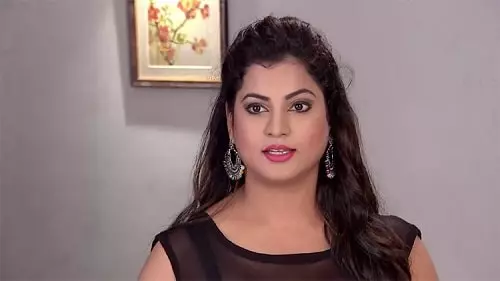 This Odia performer doubles as an actress. Famous for her roles in songs like "A Gai Kahar Tune" and "Attractive Bile Thing Melody," she has a large fan base. Films and shows she's been in include Chocolate, Tu Kahibu na Mu, Rangila Babu, Pari, & Ma Ran Micha Kahuni.
8. Sheetal Patra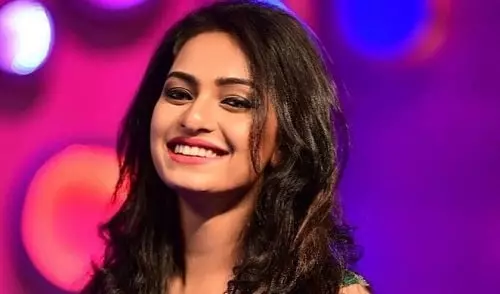 This well-liked Odia actress and model made her first appearance onscreen in the 2015 film Jiye Jaha Kahu Mor Dho. 'Jaydev' was the first film in which she was given a starring role. That's why she has such a strong connection to Tarang TV. Tora Dine K Mora Dine & Premara Premara are two of her most well-known films in Odia. In addition, she was once included in the Elite list of famous people.
9. Aishwarya Behera
One of the most stunning Odia actresses is named "Inspector Miss Guguli," and you should definitely meet her. In Mr. Nonsense, she plays the role of Inspector Guguli. In addition, her first picture, "Elixir of Immortality," was a collaboration with the Russian film industry.
She has also hosted the show "The Platform" and participated in the reality competition "India's Got Talent" as a member of the Fame Dance Group. She's also been featured in a number of advertisements and on Tarang TV's Odia Show. Films like "Chal Tike Dust Hebe," "Sundarghar Ra Salman Khan," "Lucky Ra Lockdown," and "Baala " include her.
10. Anisha Sharma
This talented dancer as well as one of the sexiest and most gorgeous Odia actresses will absolutely stun you. She is a newcomer to the film industry but has appeared in the Taranga Channel teleserial "Neijare Megha Mote." She has appeared on numerous reality TV shows, including Kia Heba Mo Heroin & Jhum Odisha Jhum. 'Swahaa' is her first and only Odia film.
Conclusion
Odisha is full of talented and alluring actresses. The above-mentioned Odia serial actress have made a prestigious name in the industry and serving audience to their full potential.