Marathi cinema and films are those created in the official state language of Maharashtra, Marathi. It has a long and distinguished history in the canon of Indian cinema.
Top talents, in addition to the newest and sexiest actresses in the Marathi film business, have been on the upswing. The films produced in the state went through a creative upheaval, shifting their emphasis from superficial themes like love and war to more nuanced themes like beauty, loss, and fashion.
It's no secret that these stunning Marathi women have won over audiences with their acting chops. The following are some of our most popular and widely recognized female Marathi actresses from the last decade.
Most Famous Marathi Movie Actress Name List
The film industry's artists are renowned for their originality and attractiveness, and in this post you can have a look at the top Marathi movie actresses.
1. Girija Oak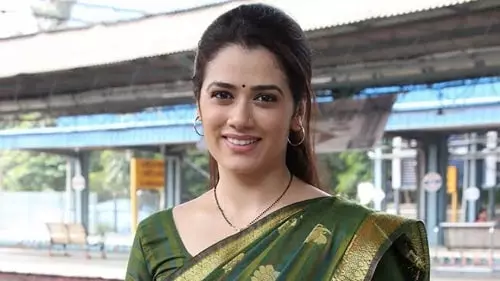 The most attractive and desirable Marathi actress today is Girija Oak. Her roles in films like "Shor in the City" & "tare zameen per" have made her a household name in Bollywood as well. She has amazing acting skills and looks to match.
2. Mrunal Thakur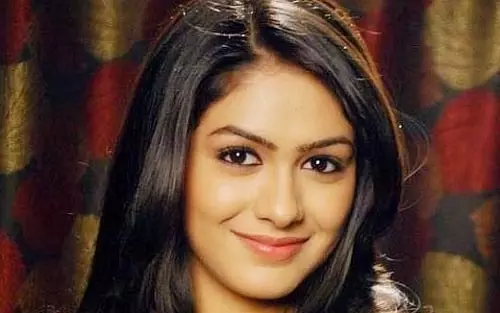 Mrunal Thakur, a Marthai actress who was born on August 1, 1992, is primarily known for her roles in Hindi & Telugu films. Her first acting roles were in the 2012 and 2014–2016 seasons of the Indian serial opera. She took home the ITA trophy for Best Supporting Role actress.
She recently acted in popular film Jersey starring Shahid Kapoor and Sita Ramam, I have also update her best movies you can view them here top 10 best movies of Mrunal Thakur.
3. Shriya Pilgaonkar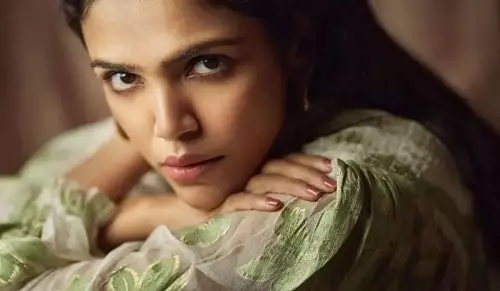 When it comes to the Marathi film industry, Shriya is amongst the most gorgeous and popular actress. She is the child of Sachin and Supriya, two of Bollywood's biggest names, and she has inherited both their good looks and their acting skills.
4. Sai Tamhankar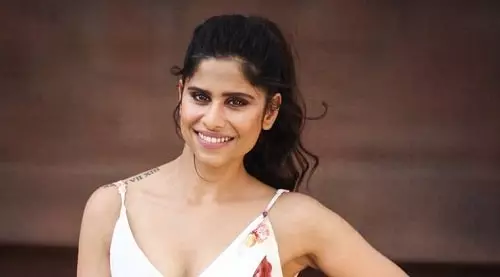 Sai Tamhankar is a well-known actress in India who has appeared in both Hindi and Marathi media. In 2008, she debuted in the film industry with a role in crime drama Black & White. The Marathi show Ya Gojirvanya Gharat gave her her first big break. After Sathi Re, Agni Shikha, & Kasturi, she continued her acting career in more Marathi television shows.
In 2015, Tamhankar's career took off as she starred in the mainstream hit comedy romance Hunterrr. For her work in the 2018 film Family Katta, she was awarded the Filmfare Award as Actress in best supporting role in Marathi. She is the owner of the Kolhapuri Mavle wrestling team as well.
5. Radhika Apte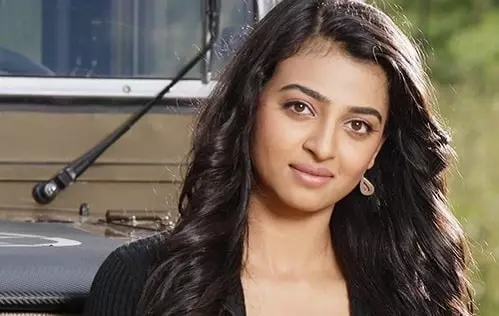 Apte began her acting career on stage, appearing in a number of Marathi productions. She has been working with Mohit Takalkar's Aasakta Kalamanch for quite some time now, and her resume includes roles in plays like Tu, Matra Ratra, Purnaviram, & That Time alongside Rehan Engineer. She finds her calling on stage, especially in the form of experimental theater.
In 2005's Wah! Life Ho to Aisi, Radhika Apte made her film debut. Shahid Kapoor, Amrita Rao, and Mahesh Manjrekar directed the film.
6. Priya Bapat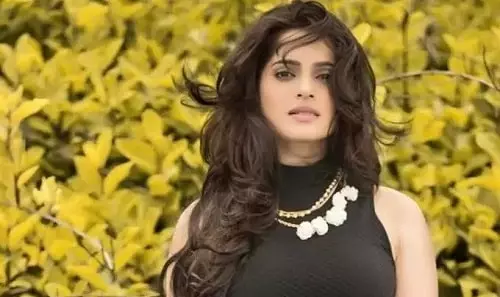 Indian actress Priya Bapat made her screen debut in the year 2000 with the film Dr. Baba Saheb Ambedkar. She also gained recognition for her performance as the protagonist in the play Nav Gadi Nav Rajya. Her cinematic roles have garnered the most attention for her.
She was recently starred in hotstar series "City of dreams".
7. Sonalee Kulkarni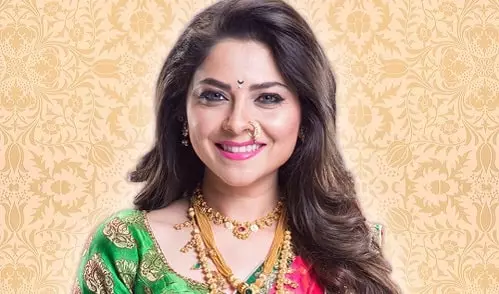 Actress Sonalee Kulkarni is primarily seen in Marathi films, though she has also appeared in several Bollywood productions. Her breakthrough came with the lavani dance number "Apsara Aali" from the Marathi film Natrang (2010), for which she received much acclaim.
Mission Kashmir was the movie in which she was starred first.
8. Amruta Khanvilkar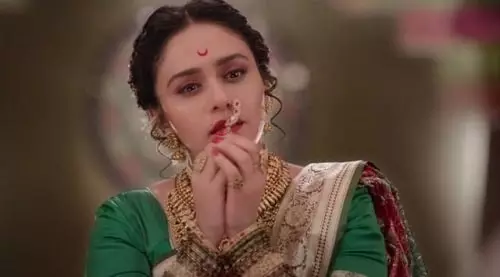 She has appeared in both Hindi and Marathi films. She is well known for her performance in the song "Wajale Ki Bara" from the 2009 film Natarang. However, she is best known for her contributions to the Marathi cinema industry. Amruta's talents don't end in the acting world; she and her husband, Himmanshoo A. Malhotra, won Nach Baliye 7 for their incredible dancing. Saade Maade Teen, Baji, Shala, & Katyar Kaljat Ghusali are just a few of the films in which the actress and dancer has appeared.
9. Manasi Naik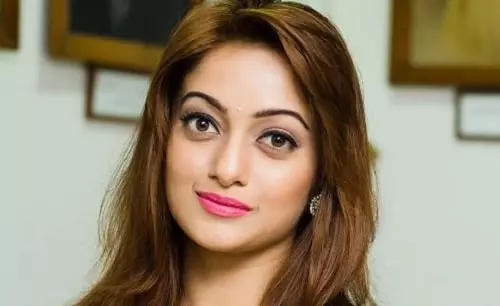 Manasi Naik began modeling in college, and although she still had hopes of becoming a doctor, she ultimately decided to pursue acting instead. Mansi, a native of Pune and a graduate of Fergusson College, relocated to Mumbai in the middle of 2000s.
She was very involved in the college's cultural life and garnered multiple accolades at the annual festival. Manasi is famous for her dancing in hit songs like "Baghtoy Rikshawala" & "Bai Vadyavar Ya," in addition to her careers as a model and actor.
10. Neha Pendse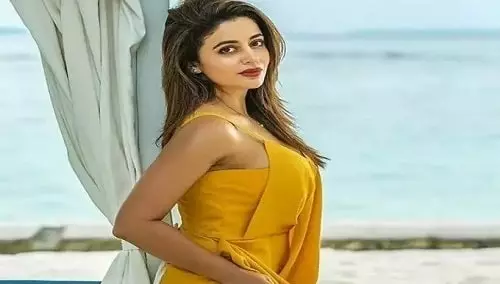 Actress Neha Pendse is well-known for her roles in films in multiple Indian languages, including Marathi, Tamil, Hindi, and Malayalam. The actress made her big screen debut in the 1999 Hindi movie Pyar Koi Khel Nahin, following her breakout role in the Zee TV serial Hasratien, Devdas (2002), Deewane (2000), and Tum Se Acha Kon Hai (2002) were just a few of the Bollywood films Neha was in before she made the transition to the south Indian film business.
She gained immense popularity from the movie June released in 2021.
11. Mithila Palkar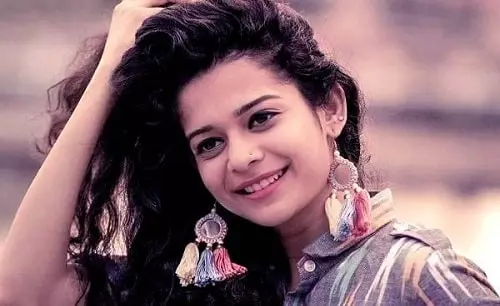 Mithila Palkar, an internet superstar, is best known for her performance opposite Dhruv Sehgal in the web series Little Things (2016). After gaining notoriety with the YouTube hit "cup song" she was featured in a commercial for Star Pravah called "Maharashtra Desha." Mithila, who played Imran Khan's sister in the 2015 Bollywood film Katti Batti, got her start in the industry through the Marathi short movie Majha Honeymoon (2014).
She is highly talented and don't restrict herself to only web series. She is exploring the whole TV and film industry and soon we will see her in a big hit.
Conclusion
At the conclusion of the decade, the film industry has seen the emergence of a slew of fresh faces and talents during the past three years. The Marathi film industry is no different.
These heroines have earned their place in history thanks to their extraordinary talent, stunning good looks, bold fashion statements, command of the language, and unwavering commitment to the film industry.