Did you know that your towels will start to lose their luster and absorbency after just a few uses? After several rounds of washings, they can also get stiff and rough, leaving no choice for you but to replace them. If you're like most people, you probably don't have time to refresh your linens frequently — so keeping them looking fresh has been a challenge for you. Luckily, there are some easy ways to extend the life of your towels, post which you can happily replace them. Of course, SPACES will be there for you with its signature collections whenever you need, but first let's talk about towel care for a bit.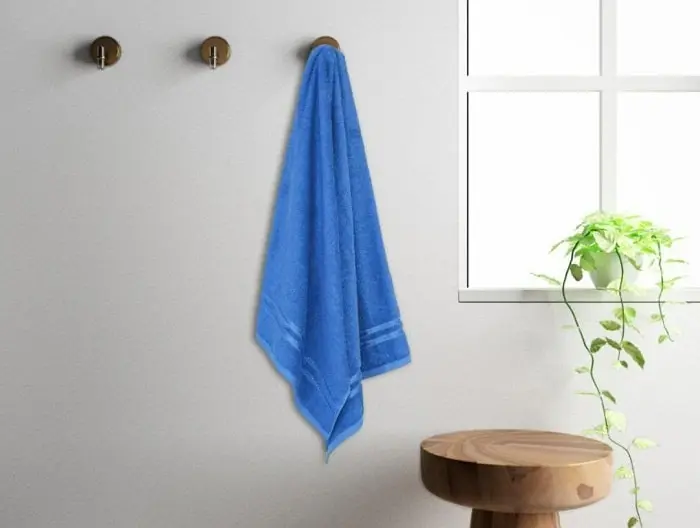 When caring for your bath linens, the key is not to overdo it. Following these simple tips will ensure that you get the most out of every single use of your towels:
What Not to Do
Right off the bat, you should avoid fabric softeners and bleaching agents to preserve your towels' premium quality and functionality because they coat the natural fibers. Additionally, avoid exposing your towels to home cleaners and cosmetics that include benzoyl peroxide or alpha hydroxy acids since they may discolor them.
Never wash towels with anything that can yank or snag the fabric. These include garments featuring hooks, zippers, or Velcro. Only wash towels in this load for the most significant results. Pro tip: If your towel has a snagged loop, resist the impulse to pull it. Simply use scissors to snip the loop.
Washing
Washing is advised every third use. Use cold water and minimal laundry detergent while washing because too much soap interferes with drying. By washing your bath accessories in a separate load from your other laundry and washing towels of various colors separately, you can avoid pilling, which happens when long fibers brush up against short fibers.
Drying
Shake your towels to fluff up the cloth before drying. Dry quickly since over-drying makes the cloth's fibers brittle. Tumble dry on low (high heat destroys the fabric). Before folding and storing your towels, ensure they are thoroughly dry.
Hanging
You should hang towels to dry in between uses. Never place wet towels in a hamper or on the floor since this encourages the formation of mildew and mold. Instead, put the towel over a towel bar so that it can hang flat and dry by air as rapidly as possible. A towel's folds become moistened when it is hung on a hook. Mildew and germs result from trapped moisture. You probably don't want those in your bathroom, we're assuming.
Replacing
Your towels are workhorses. As a result of regular use and repeated washing, they will ultimately begin to show signs of wear. So plan appropriately: Every two years or so, change out your bath towels. This brings us to the offerings by SPACES. The name SPACES is always associated with the greatest towels and other bathroom necessities. It is renowned for emphasising quality and using cutting-edge production methods. With ground-breaking production methods and premium products that are incredibly simple to clean, wash, and maintain, it has gained an advantage over its rivals. Additionally, they guarantee a level of softness and refinement that is uncommon elsewhere.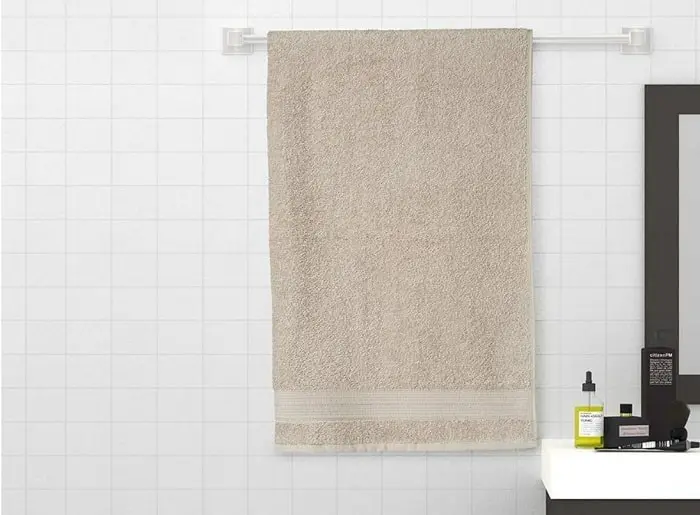 The following are some examples of the most well-liked products and collections available:
Hygro Cotton: These bed and bath items guarantee pure, 100% cotton fabric that also has properties that help regulate temperature. They are ground-breaking innovations from SPACES that provide excellent softness and quality while also ensuring greater temperature regulation (warmer in freezing weather and cooler in hot weather).
Quik Dry by Welspun: This excellent assortment offers bath towels and linen options made entirely of 100% cotton. These are premium goods with plenty of comfort and durability that significantly improve bathing and post-shower experiences. These towels not only dry extremely quickly, but they also keep their softer textures even after frequent use.
Bamboo Charcoal: These are made from 100% cotton and have anti-odor and anti-bacterial properties. Without a question, these are cutting-edge solutions for every home.
Ritu Kumar: One brand that doesn't need any introduction at all is Ritu Kumar. The finest Ritu Kumar bath linens are available at SPACES and are made of 100% cotton. Not just bath towels but also hand towels and gift bundles are available here. Owning a Ritu Kumar bath linen set or other item is a unique experience that SPACES makes more affordable for customers. Finally, as Diwali is around the corner, you can also look at this collection as a gifting option that cannot disappoint.
Conclusion – Choose SPACES When Buying Bath Towels Online
For true aficionados, SPACES offers a wide selection of pure cotton bath linen, bringing additional pleasure and relaxation. These products have a premium feel and are gentle to the touch.
Look for soft, delicate, and opulent bath towels made of cotton if you want to make your bathroom look beautiful. If you're having trouble deciding, organic cotton towels by SPACES are a great alternative as they are very absorbent and come in various options, including fluffy and lightweight. These towels are an excellent choice for the beach and your bathroom, thanks to their unique qualities.