A smile speaks for us when we fall short of words. It can tell a lot about our personality and confidence whenever we interact with people, whether personally or professionally. Moreover, whenever we see our favourite celebrities in movies and series, the first thing we notice is their smile and dream of getting a celeb-like smile. So, what's stopping you from showing off your beautiful smile? Is it because of orthodontic issues like misalignment?
What if we were to tell you having a seamless and pain-free teeth alignment treatment is completely possible now? Transparent and removable teeth aligners have seen a huge rise in the past couple of years to fix one's orthodontic issues and turn the dream smile into reality. Compared to traditional metal braces, transparent aligners do not bruise your jaw, cheeks and tongue and do not cause any hassle when it comes to teeth alignment. Want to know more? Read on!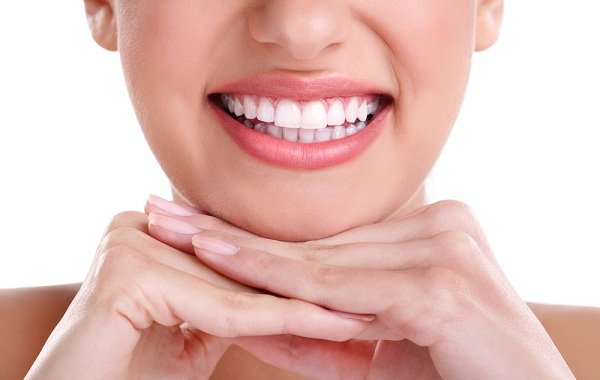 Image Source: Shutterstock
How do clear aligners work on your teeth alignment?
Clear aligners are a set of transparent plastic trays which fix your orthodontic issues by applying consistent, gentle pressure on your teeth, further moving your teeth to the desired position. Also clear aligners are customised with the help of digital images of the individual's jaw, making them a perfect fit.
For an effective and fast teeth alignment process, you need to wear your clear aligners for at least 20-22 hours every day.
Why choose clear aligners for teeth alignment?
If we compare traditional metal braces and clear aligners, the latter has much more advantages and offers a comfortable smile makeover treatment. Wondering how? We have mentioned a few reasons you should go for clear aligners for your teeth alignment and turn your dream smile into reality.
1. You can keep your teeth alignment procedure a secret
Some of us want to keep our teeth alignment procedure low-key and a secret. So why not make it happen with transparent teeth alignment braces. They are almost impossible to spot with the naked eye as opposed to the metal braces. Hence, no more getting conscious while smiling in front of a cutie you spotted in a café.
2. Order your favourite food without thinking twice
We all love ordering our favourite food, be it on a solo date or an outing with our bae. What if we told you that teeth alignment and enjoying your favourite food could go hand-in-hand? It's true! With clear aligners, you do not have to restrict yourself from enjoying your favourite food and getting a foodgasm!
3. Brush and floss your teeth without any hassle
It is imperative to have good oral health. While traditional metal braces are completely stuck to your teeth and can often cause trouble while brushing and flossing, clear aligners are completely removable, making it super easy for you to brush and floss your teeth. Having good oral health also reduces the risk of various oral problems such as wear and tear of teeth, cavities, gum problems, frequent headaches, etc.
Now you know everything about how clear aligners give you a seamless teeth alignment and turn your dream smile into reality. So, if you are planning to go for a smile makeover, let us tell you that you should go for a healthcare brand that is top-rated and trusted, like toothsi. They offer one of the best teeth alignment treatment with clear aligners without you having to go through any discomfort. Moreover, you can turn your dream smile into reality at the comfort of your home as they offer at-home smile makeovers. So, visit their official website, book an online video consultation and get started with transforming your smile today!