Accidents can happen at any time in life. There is no one in time who can help in your bad times. So we should be best prepared for the bad times. The only thing that can help us in our hour of needs or at the time accident is the First Aid Kit. First Aid Kit is the one essential thing that should be kept in every home, every office and in every car. First Aid Kit is the one that can help you at the times of accidents and in emergencies.
All accidents including falls, burns, cuts, allergic reactions or bee stings are common that can happen in any house or at any outgoing. That is the time when the First Aid Kit always helps to get rid of the bad times. When you have a well-stocked kit then you become ready to face the minor emergencies that can occur at times. So having a First Kit in your home, cars and office is necessary, but the question arises here that what things should be kept in Home Medical first Aid Kit? Here is the list to all your questions.
Fundamentals of a First Aid Kit: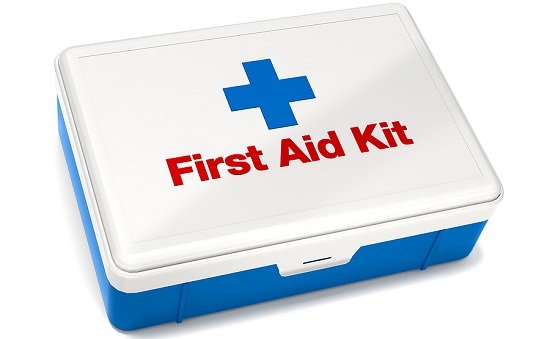 Every good and ideal First aid Kit is the one that should contain some basic medicines, antiseptics and all the necessary equipment that is needed to stop the bleeding and allergic reactions. All the equipment is placed in the plastic tub or a tool kit and that makes a First aid Kit. Following essentials should be must place in the First Aid Kit:
Adhesive bandages that are available in various sizes and different shapes.
All kinds and sizes of the sterile gauze pads.
Almost 1-2 sterile eyes dressings.
Several gauze rolls.
Roll of adhesive medical tape.
A pair or two safety pins
Elastic bandages that are used for wrapping elbows, wrists, ankle or knee injuries.
A pair of scissors.
Sterile and antiseptic cotton balls and cotton tipped swabs for wiping injuries
Alcohol free cleansing wipes
Pair of latex and non-latex gloves.
Instant cold packs.
A digital thermometer
Aluminum finger splint
Syringe and some medical spoon for giving medicines
Tweezers to remove small splinters or insects
Blanket
Hand sanitizer
First aid manual
A list of emergency medical numbers
A breathing barrier with only one way valve
An instant cold compress
Antiseptic solutions such as H2O2 or iodine
Saline solutions
Calamine lotions for stings etc.
Antibiotics like aspirin, ibuprofen etc.
Anti-nausea medicines
Eye bath & eye wash
Every first aid kit should be equipped with the items that can be used to help stop bleeding, protect cuts from germs, the things that provide sanitation, pain management medicines, anti-allergens that help to prevent any sort of emergencies during journey or any time at home. There are lots of myths and facts about first aid and you should know about it.
Items Specific to your Unique Medical Needs:
Following specific items should also be placed if you want a complete first aid kit. No kit is ideal for w=every person, so it should be maintained by the needs and requirements of every particular person. Your first aid kit should also contain some of the following items to make it a professional first aid kit:
Emergency dental kit
Surgical blades and sterile needles or syringes
Splints
Sunblock
Vaseline
Burn creams
Grooming and cleaning tools
Generally the First Aid Kits are available at almost every drugstore. These drugstores sell the First Aid kit with the necessary equipment and tool and you can also add your required medicines in the First Aid kit for your convenience. The First aid Kit is only useful if you know how to use it or you have already done first aid training. You can also purchase the reader's manual of the First Aid Kit and also making sure to place it out of the reach of the children.